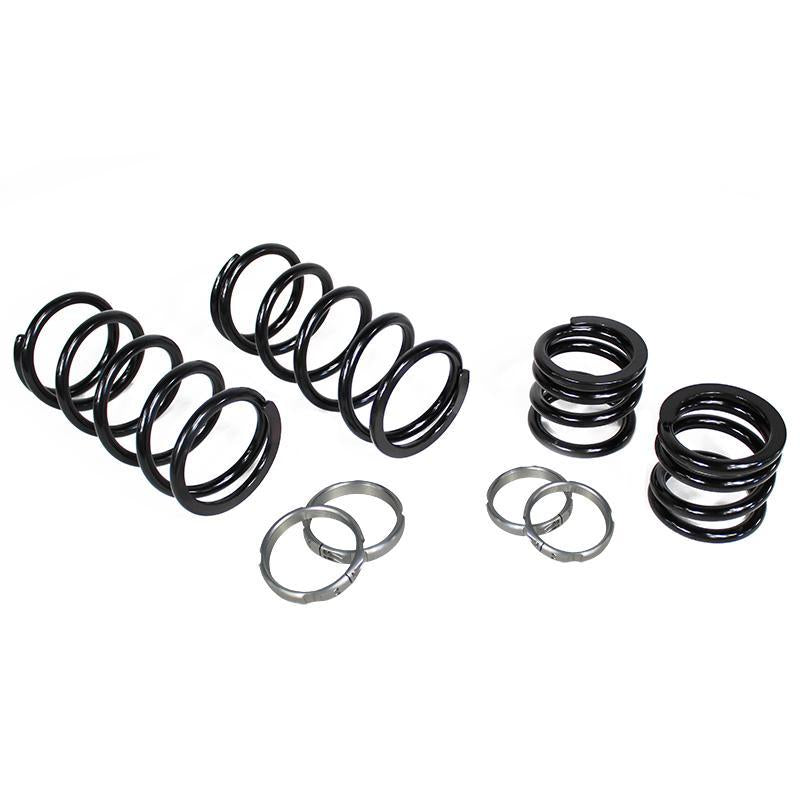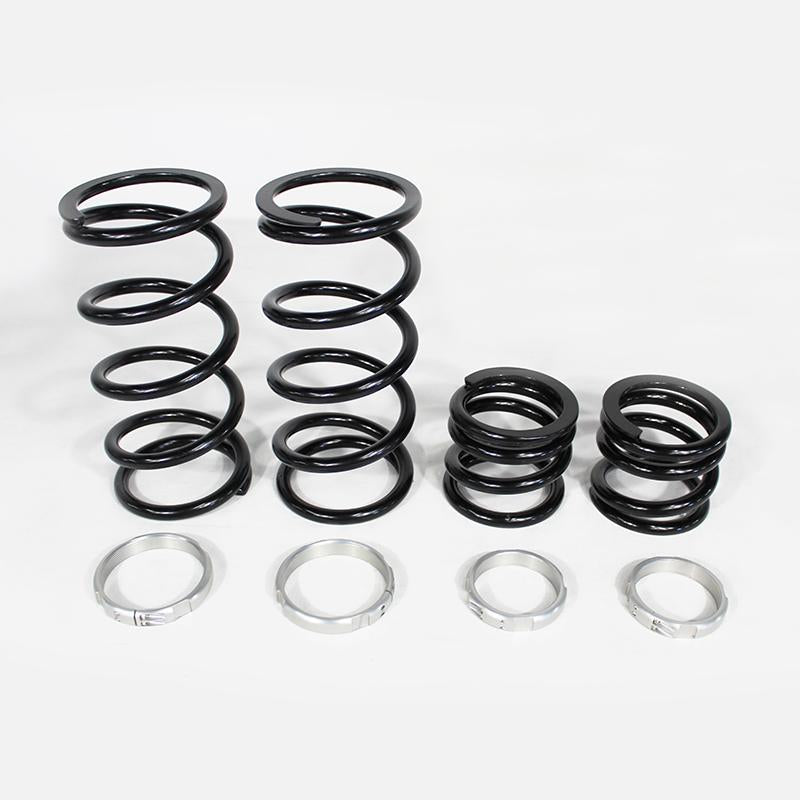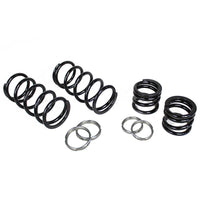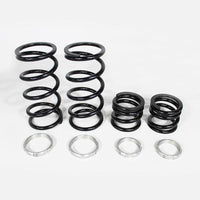 Z-Broz Tender Spring Kit - Polaris RZR Turbo S - 2-seat
FOR FOX LIVE VALVE SHOCKS
The new Tender Springs and Crossover Rings allow much more adjustment and improve roll stability and bottoming resistance without changing the mainsprings. Simple to install and very effective to improve the overall ride and performance of the SXS. Tested and proven designs, premium quality high tensile silicone chrome wire ensure top-quality performance year after year.
Kit includes:
(2) Front Progressive Tender Springs
(2) Front Billet Crossover Rings
(2) Rear Tender Springs
(2) Rear Billet Crossover Rings
The color of the Tender Springs in this kit has a Gloss Black finish.