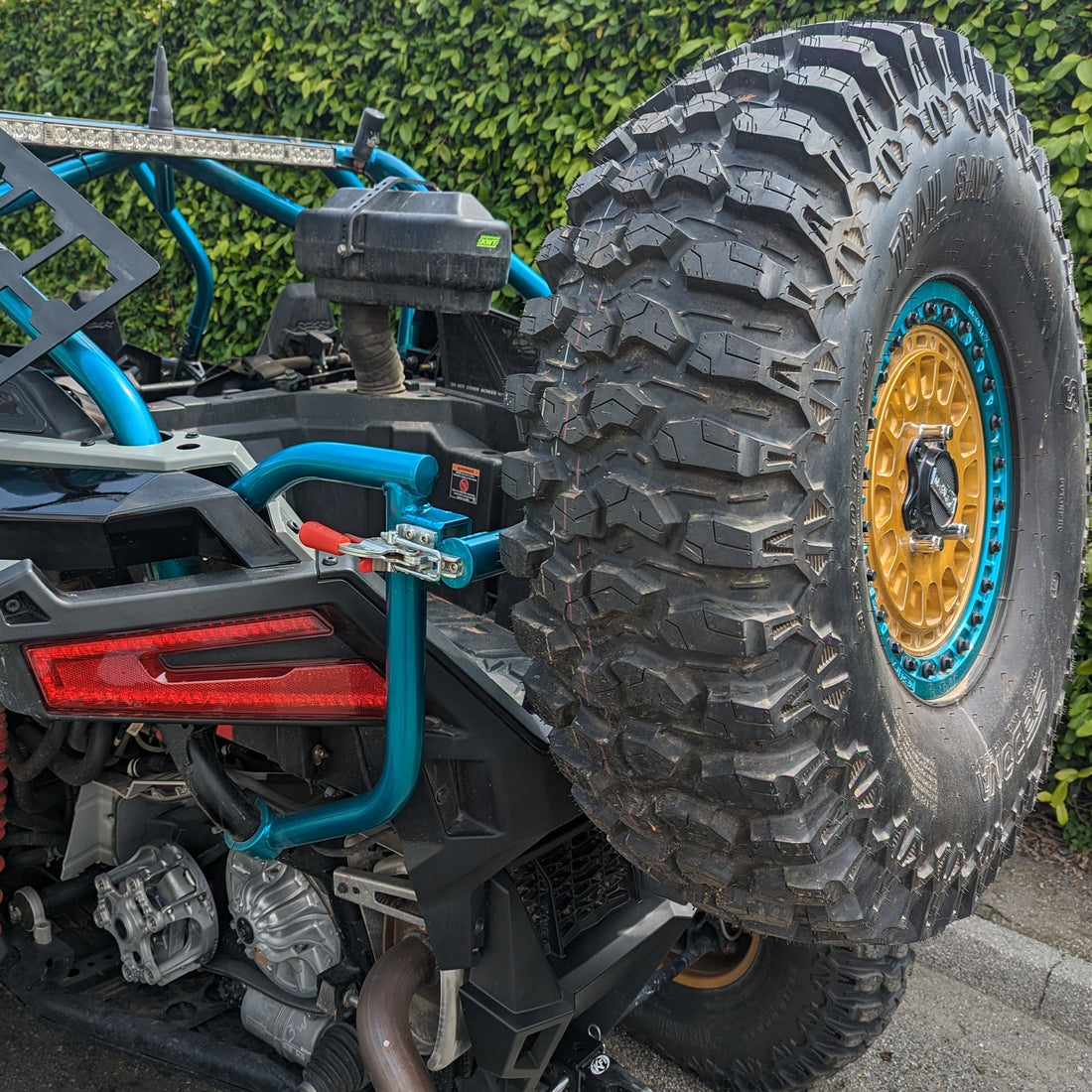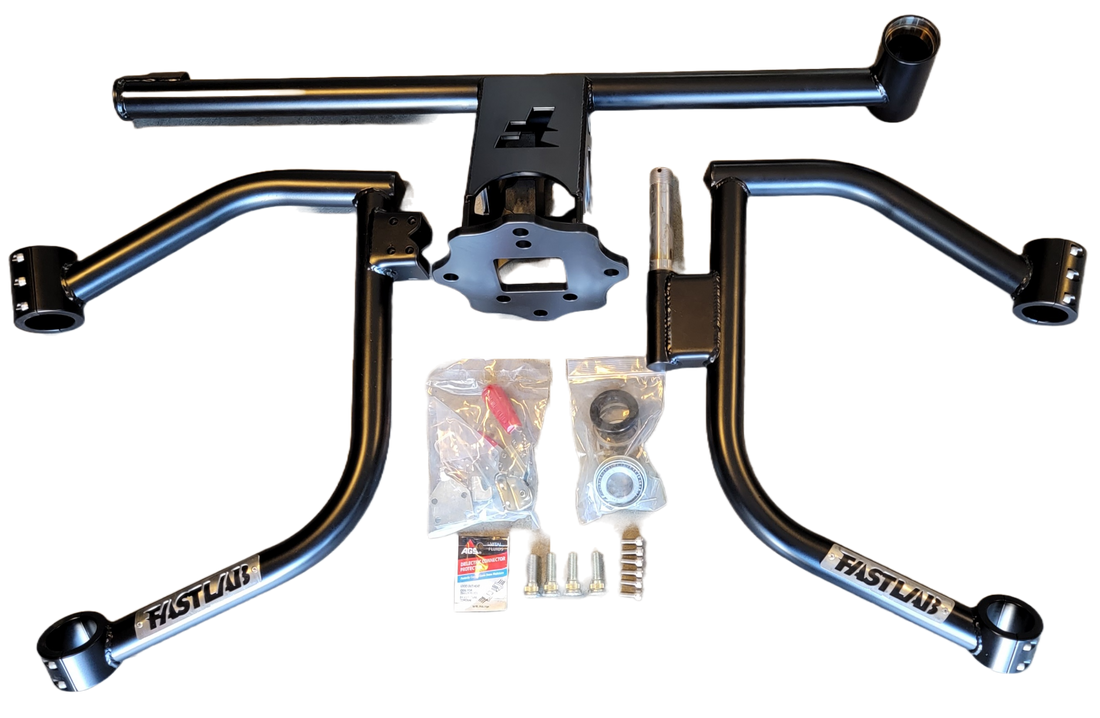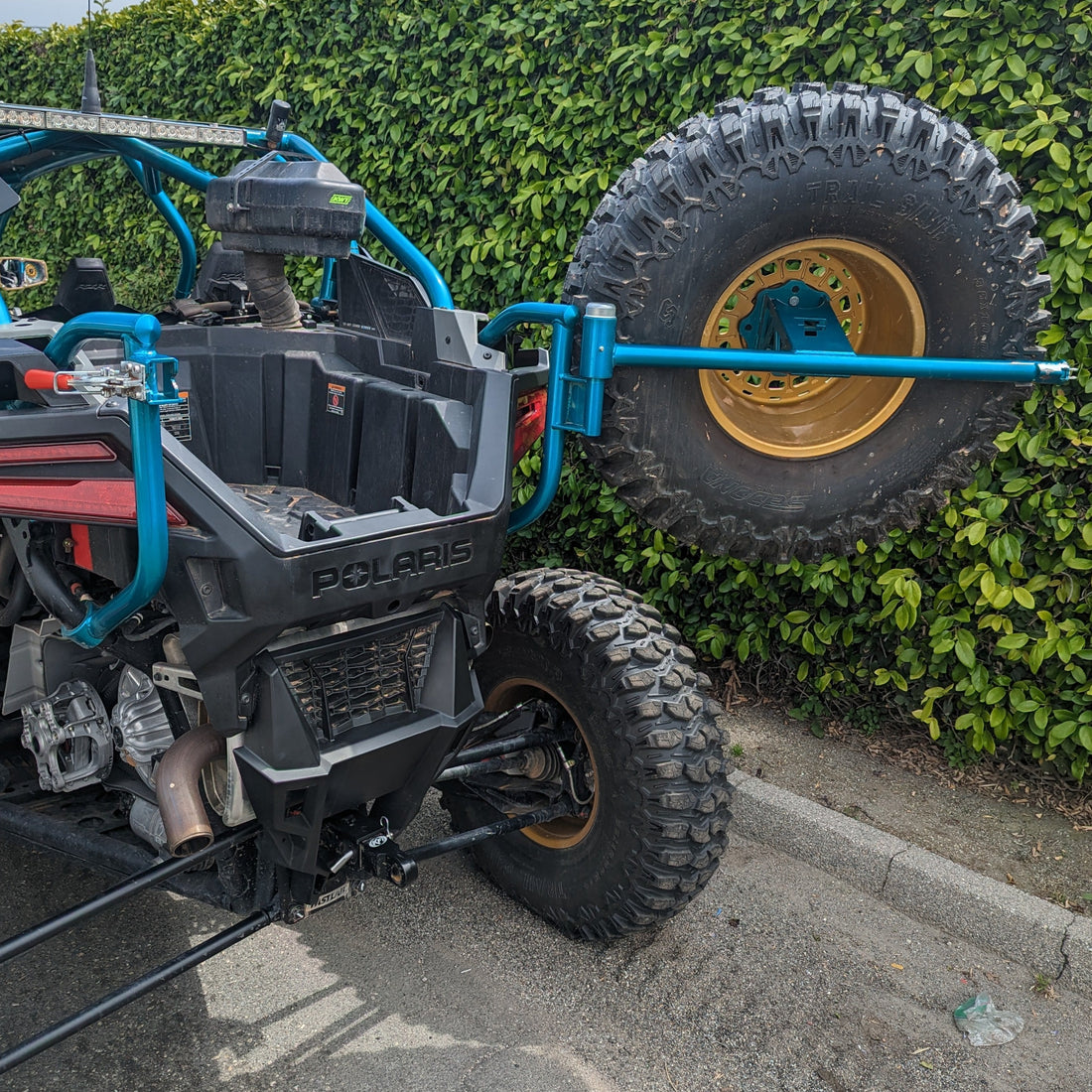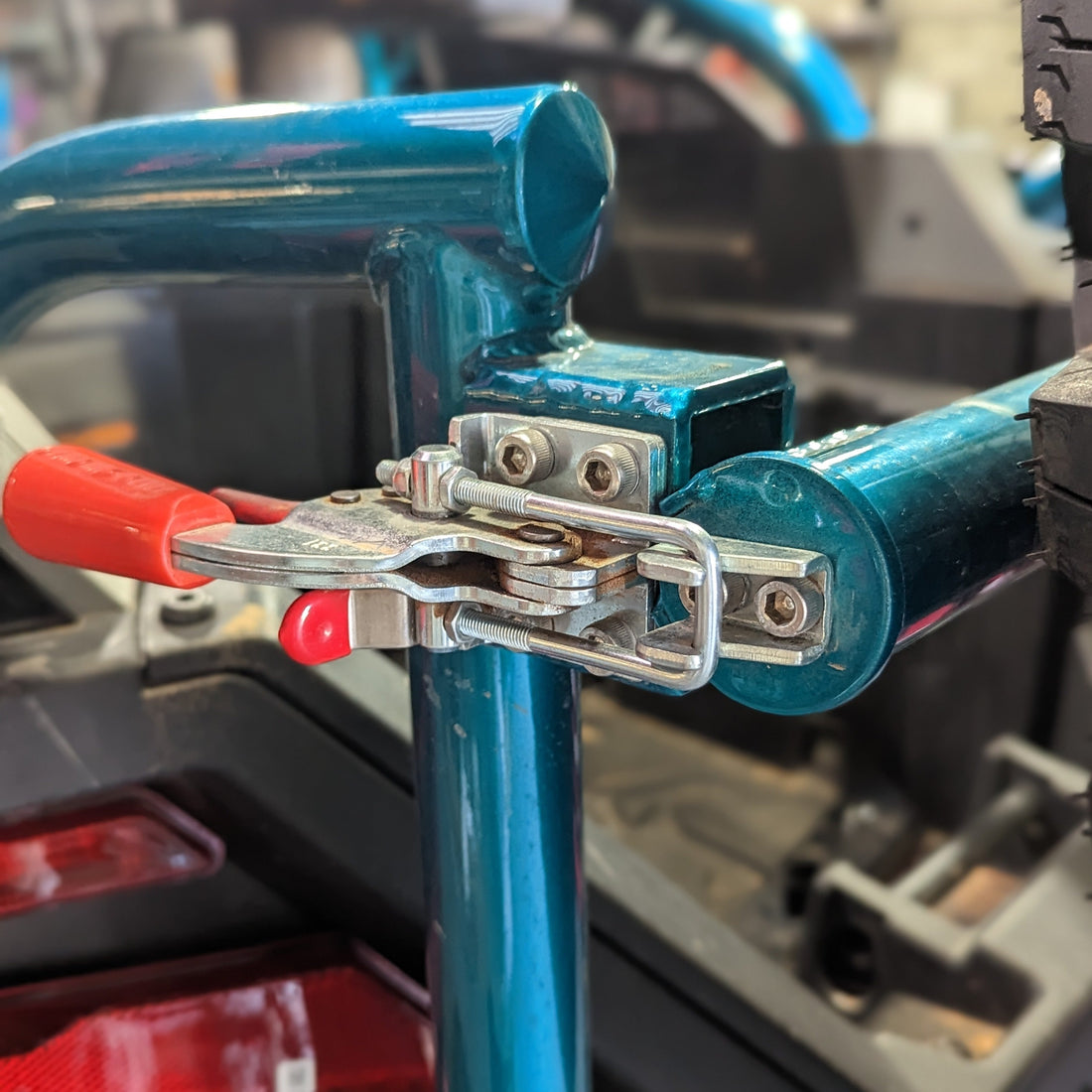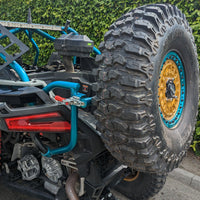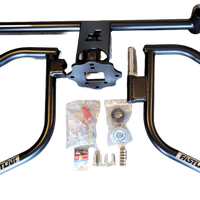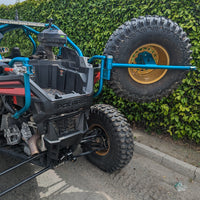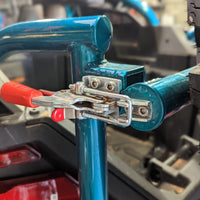 Polaris RZR Pro XP/Turbo R Swing out Spare Tire Carrier
At Fastlab UTV, we always travel prepared. Carrying a spare tire on your Polaris RZR Pro XP and Turbo R can be a challenge, and while there are many options out there, we felt that impeding on bed space, accessibility and not limiting tire size were all issues other manufacturers compromised on.
Our swing out spare tire carrier utilizes a dual taper bearing, which means this can take a ton of weight, perfect for UTVs running 35" tires. With both 4x156 and 5x4.5 bolt patterns laser cut into our hub face, this will allow both Pro XP and Turbo R wheels to be secured with confidence. And once the spare tire carrier is opened, you get full bed access.
Attaching at 4 locations, this spare tire carrier spreads the load across your frame and roll cage with minimal trimming required. A dual locking latch means this swing out won't rattle loose and open when your charging down the trails, even with 70lbs hanging off the back!
PROUDLY MADE IN THE USA
Available in raw steel or semi-gloss black powder coat.