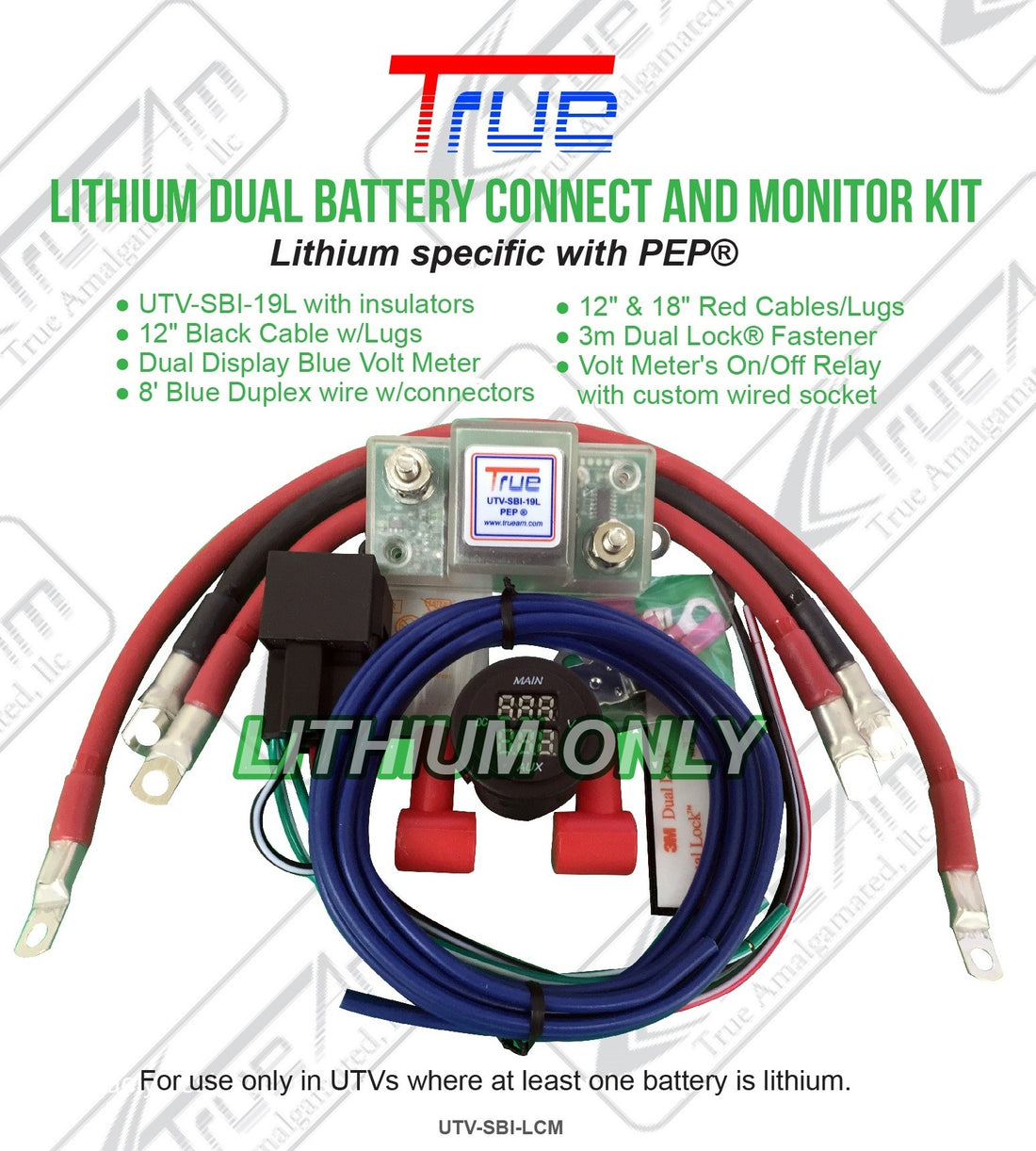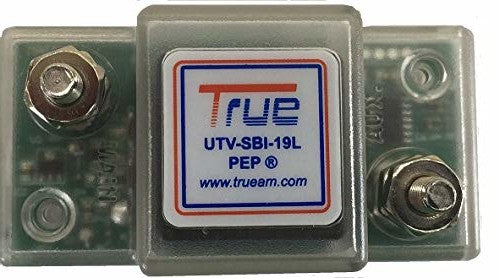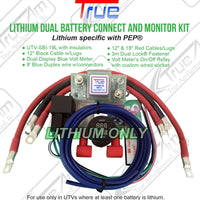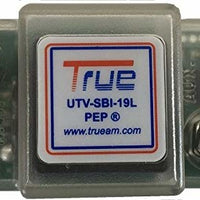 TrueAm UTV Lithium Dual Battery Connection and Monitor Kit
So you want the most lightest powerful dual battery setup? The only way to go is with Dual Lithium batteries. In order to hook them up properly, you need a battery isolator to protect the main starting battery. That is where this Lithium battery connection and monitor kit comes in. You need a dual battery setup to run all the accessories without draining your starter battery. This kit allows you to wire all your accessories to an auxiliary battery so they draw from this battery and not from the battery required to start your SxS. The battery isolator then allows the stator to recharge both batteries once the vehicle is running. The single meter displays the voltage of both batteries so you can monitor when it's time to shut the stereo and lights down. 
NOTE: This kit does not include a battery, that will need to be sourced separately.  At least one of your batteries should be Lithium to benefit from this product.

Includes:

-UTV Battery Isolator with silicon insulators (protects your primary starting battery)

-12 inch Black Cable with Lugs

-12 inch Red Cable with Lugs

-18 inch Red Cable with Lugs

-36mm blue LED Volt Meter with Main and Aux battery voltage

-on/off relay and socket

-8 feet of wiring for the meter

-Instruction and trouble shooting guide