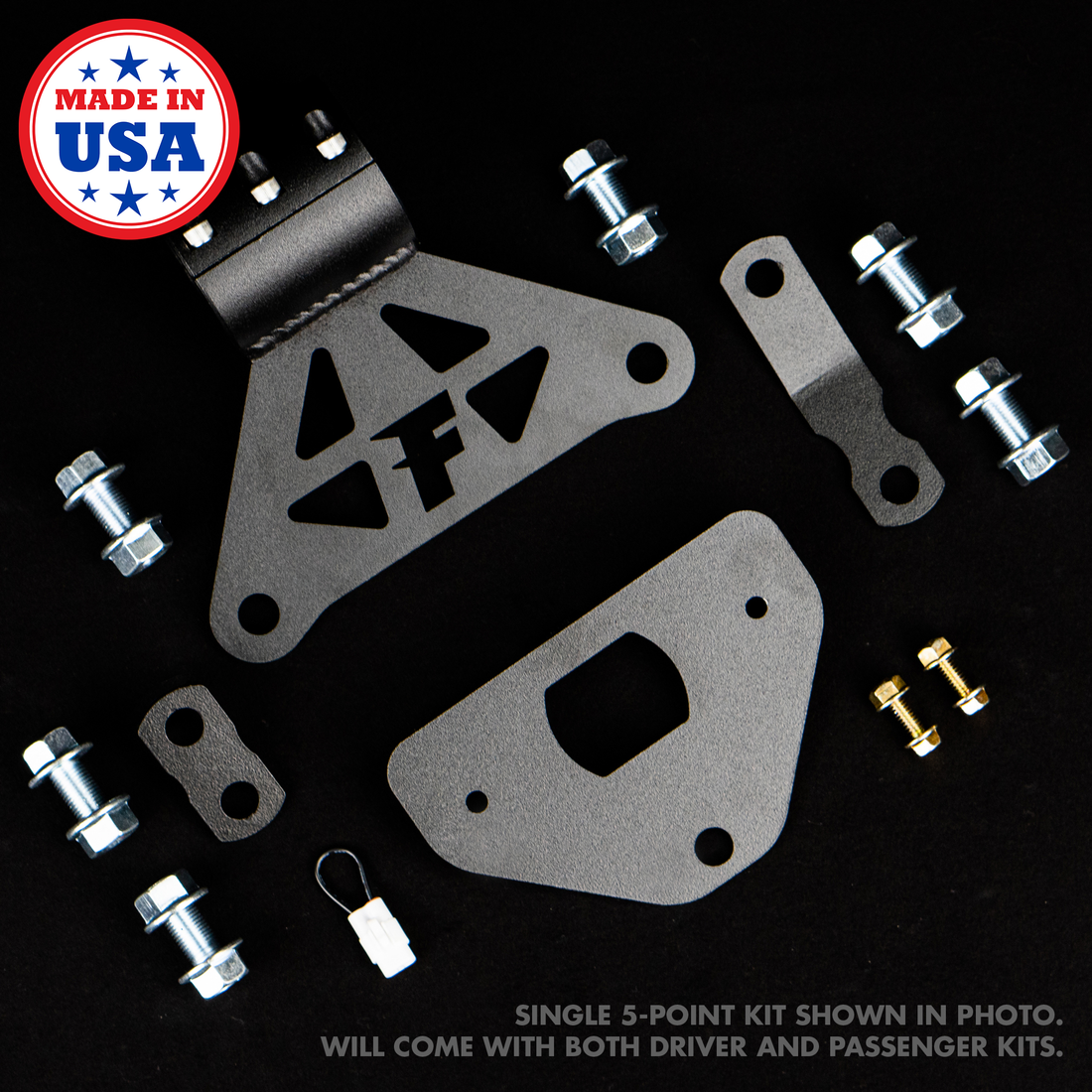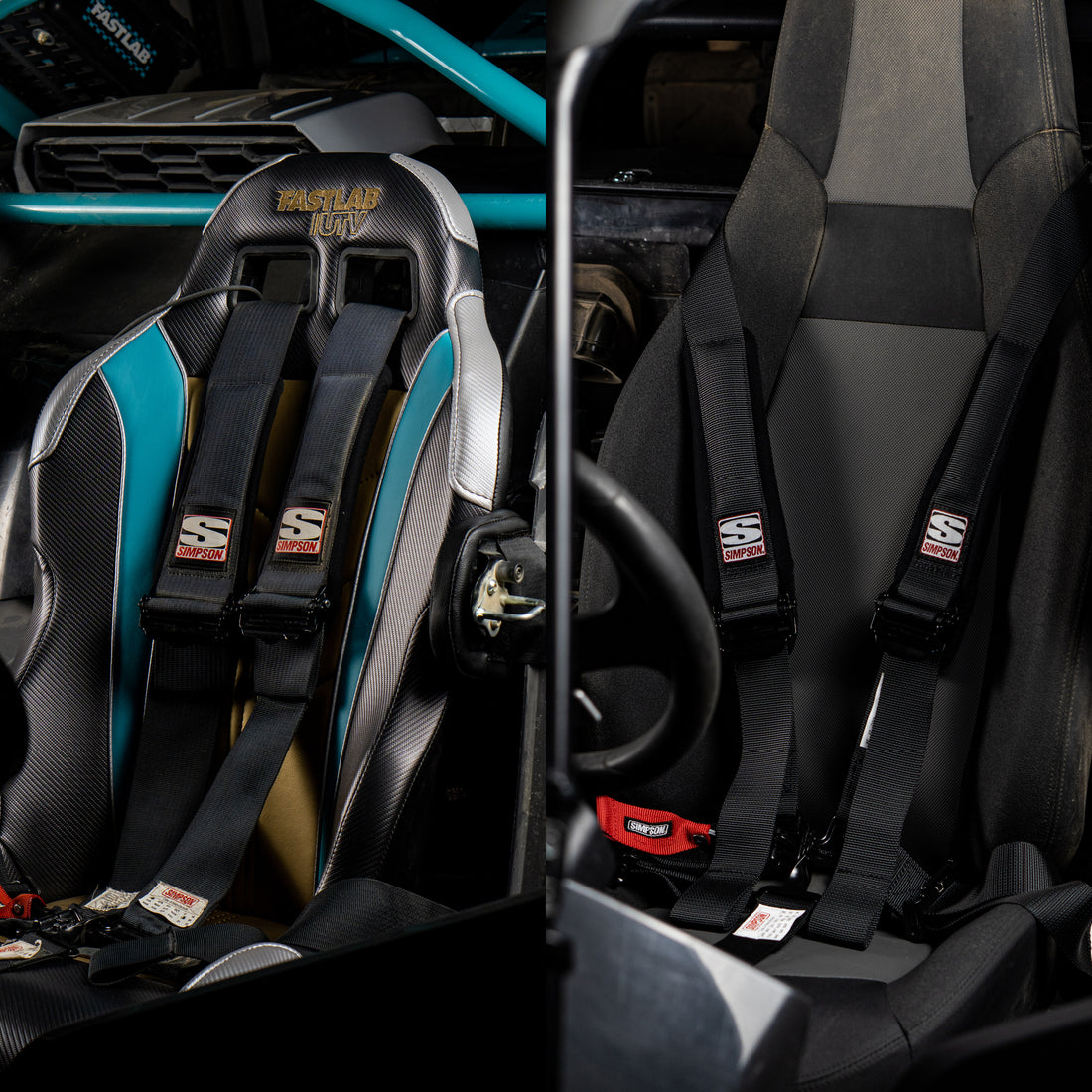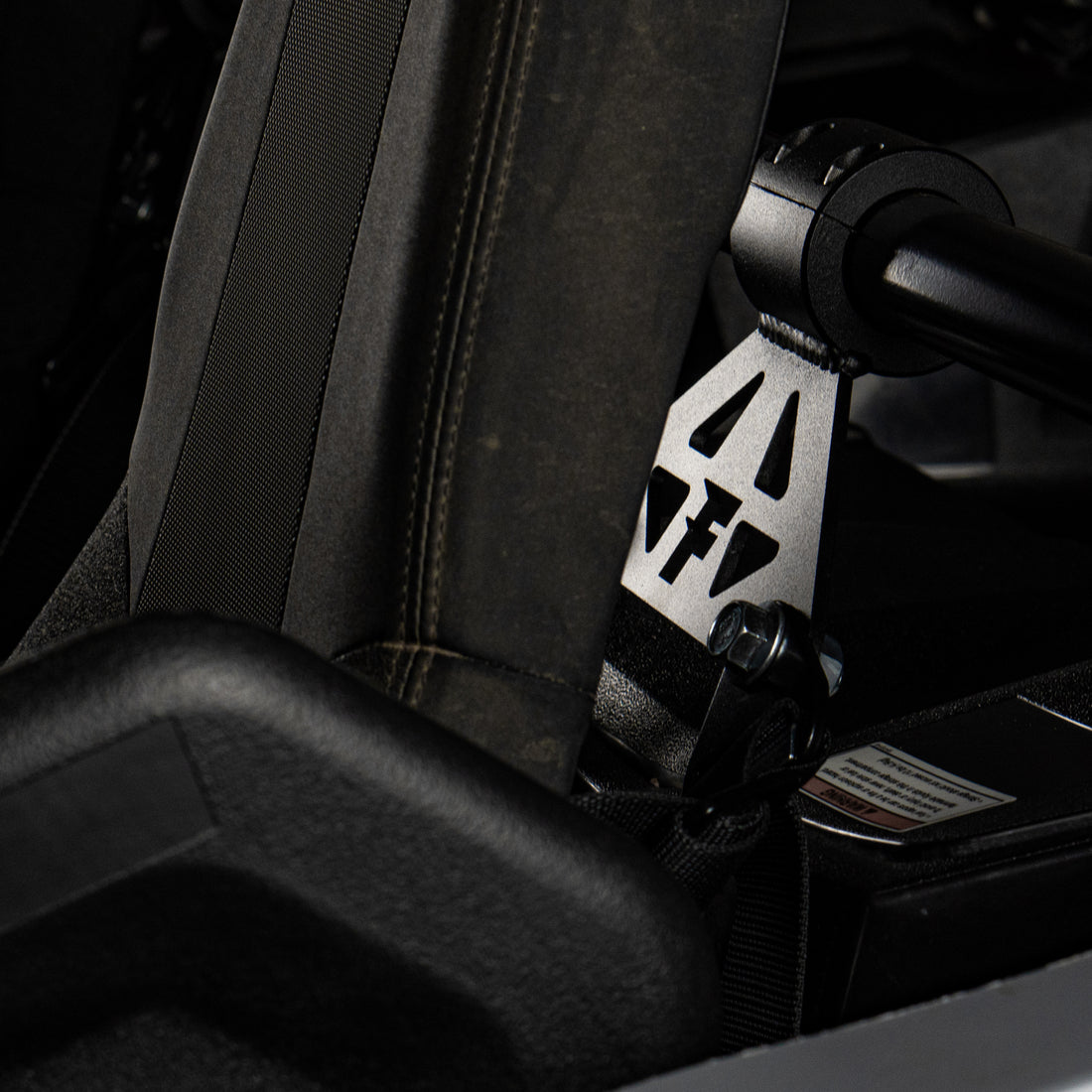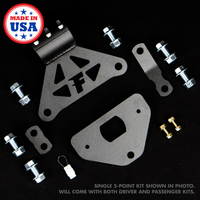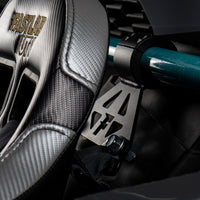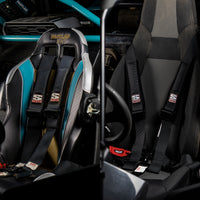 FastLab Yamaha YXZ1000R / Rmax 5-Point Harness Mounting Kit
The most extensive bolt-on harness kit available for the YXZ. Works with any cage that has a 1.50" and 1.75"  harness bar. Comes with everything you need to mount driver and passenger 5-point harnesses to the YXZ. No welding required. OEM cages use a 1.5" harness bar. These also fit the Yamaha Rmax with minor modification the factory seat frame. Simply drill out the smaller hole near the cushion post and install. Please verify your harness bar diameter.

PROUDLY MADE IN THE USA
Your Purchase Supports American Manufacturing!
Kit includes Parts for both Driver and Passenger seats
•Lap belt extension kit
•Racing harness shoulder drop kit
•5th point attachment kit
•Seat belt override plug
•Mounting hardware
Requires
•Optional trimming of plastic to make installation easier
Platform compatibility
YXZ 2016+