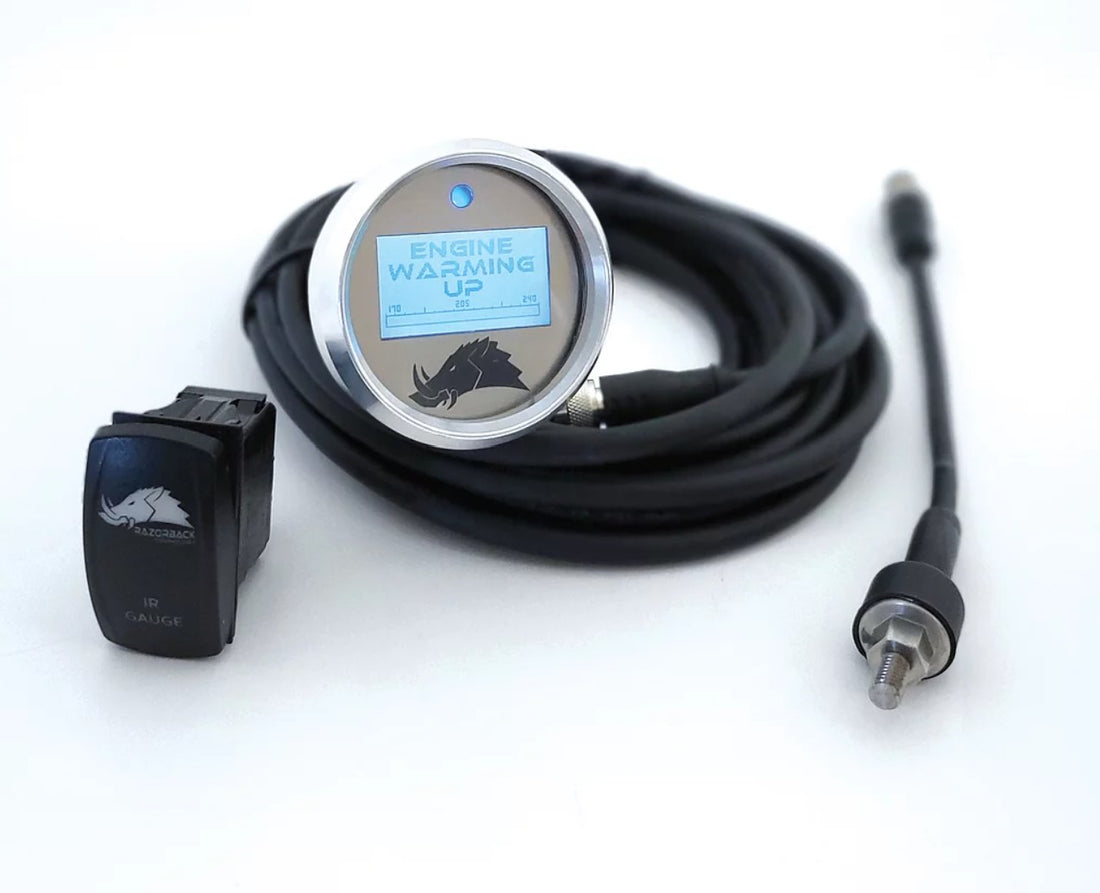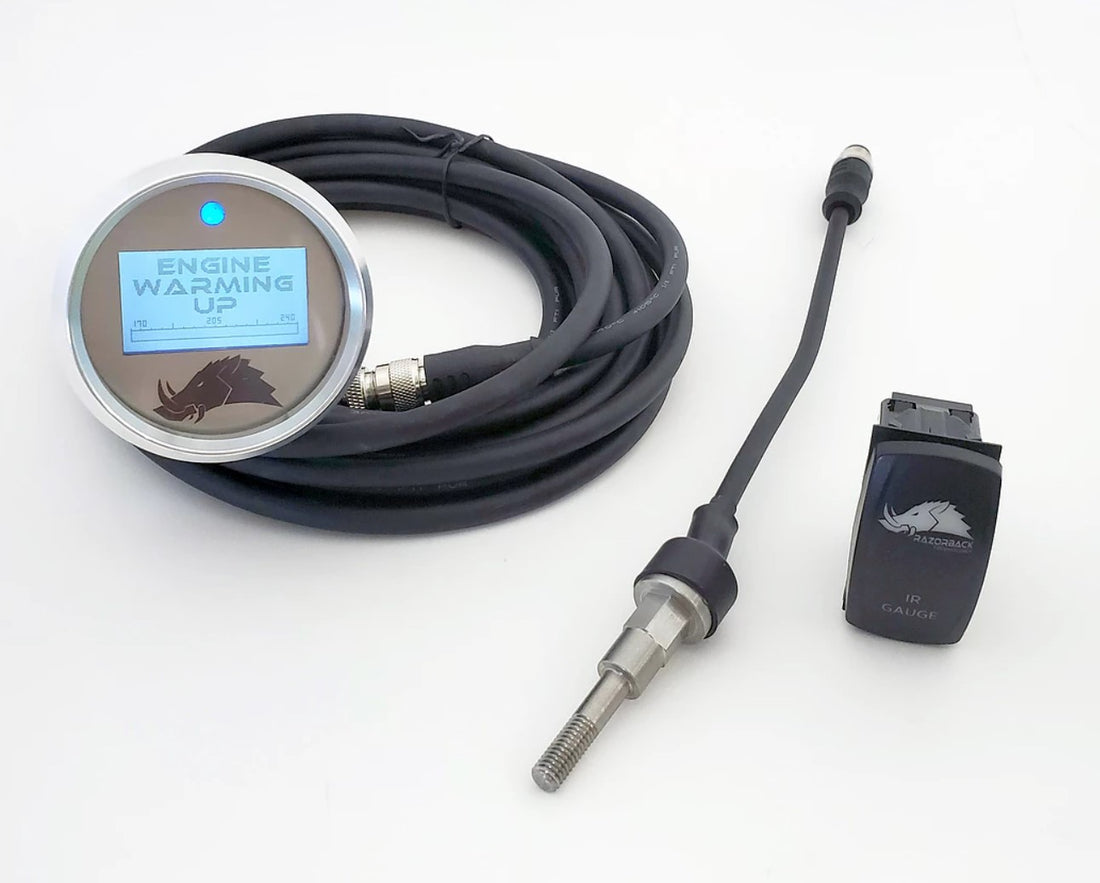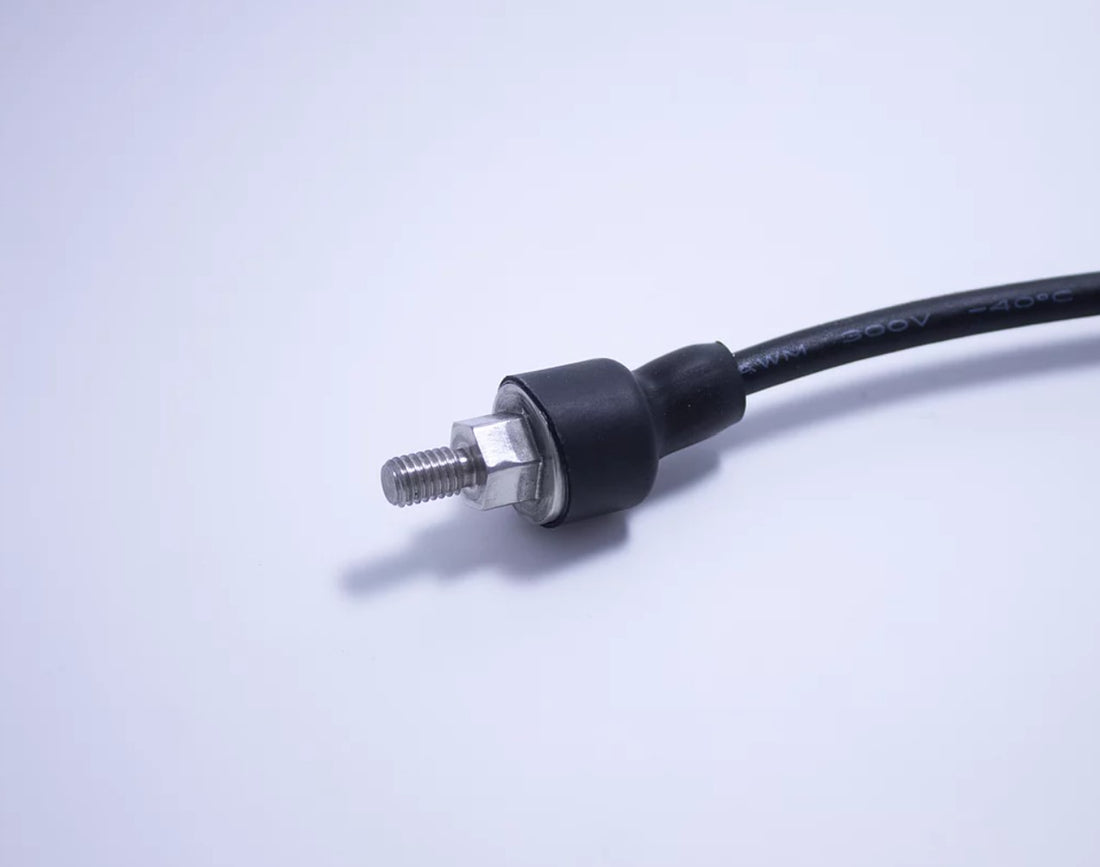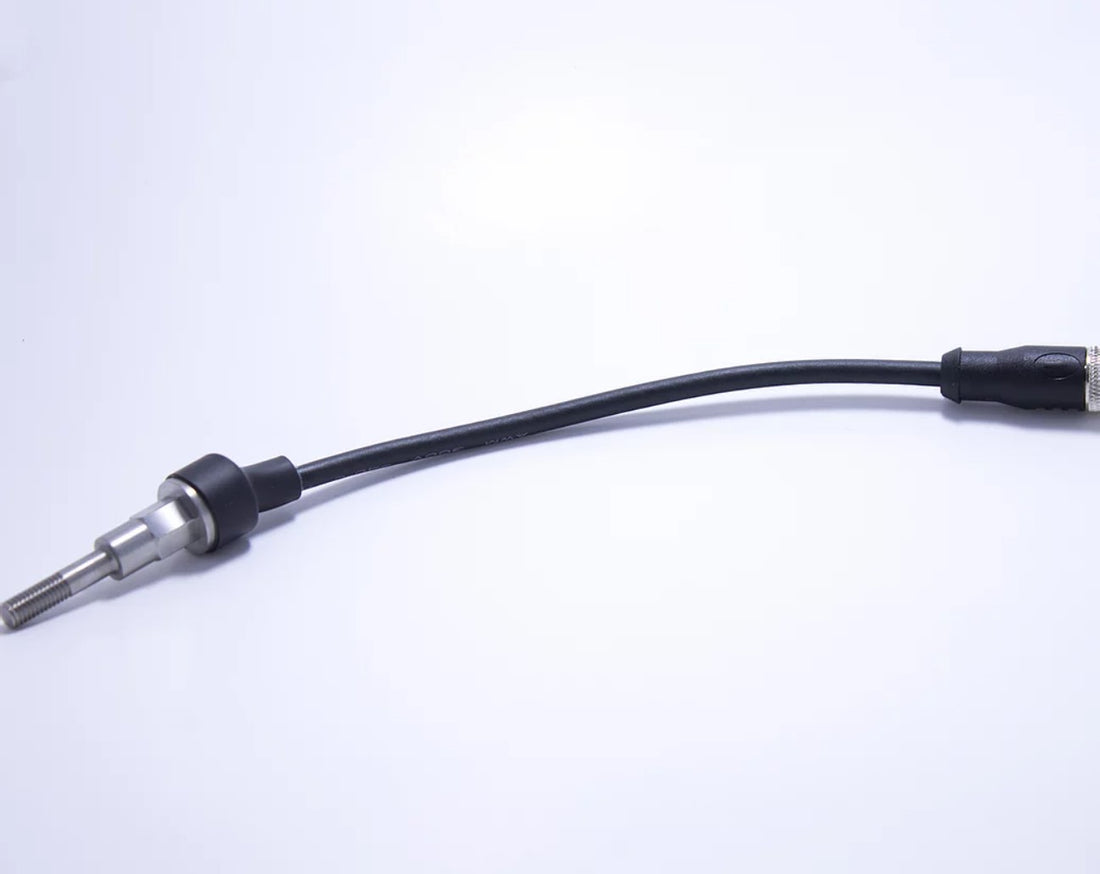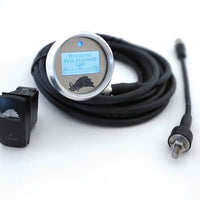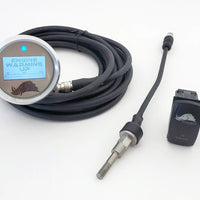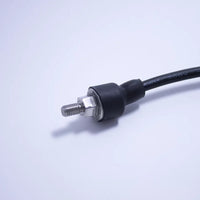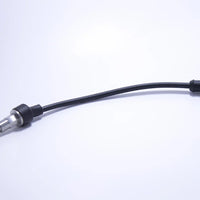 Razorback 3.2 Dimmable Engine Temp Gauge
The 3.1 Dimmable Edition Engine Temp Gauge allows for real-time monitoring of coolant temperature and features multicolor LED temperature alerts. The anti-glare LCD screen is protected by a scratch resistant faceplate. 
The rocker switch now allows you to dim both the LED light as well as your LCD screen. Cycle between 5 levels of brightness to suit your riding needs!
Razorback gauges are water resistant to IP65 and IP67 on the sensor and connections.
***Mount sold separately***
 For YXZ owners, simply replace the bleeder screw with the supplied temp sensor screw, fasten the the sensor cabling to the new screw, then run power to the gauge.
For Can-am X3 owners, the new thread in sensor replaces an existing T30 Torx Bolt.  Replace the OEM bolt with the new bolt, fasten the sensor cabling, then run power to the new gauge.
This gauge is available with different lengths of sensor cabling (dependant on vehicle make/model), outlined here: 
15 ft. sensor cable: Can-Am X3 Max, Polaris RZR 4, Arctic Cat/Textron Offroad Wildcat (4dr.)
12 ft. sensor cable: 2-seat Can-Am X3, Polaris RZR and RS1, Yamaha YXZ