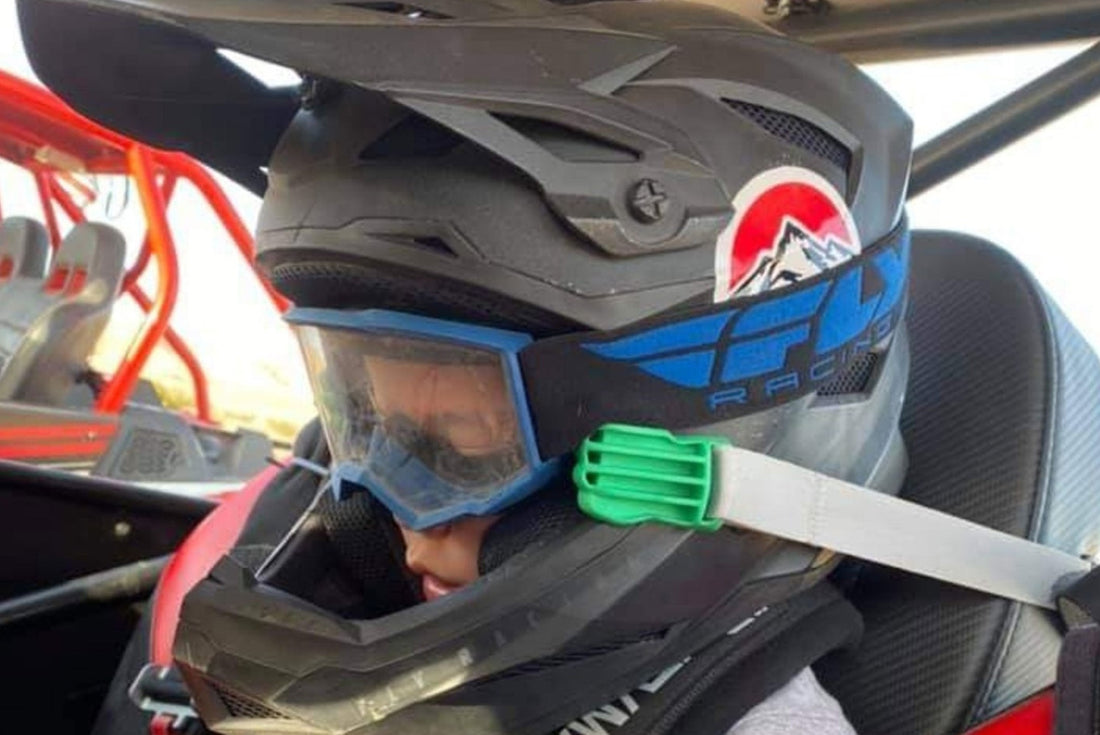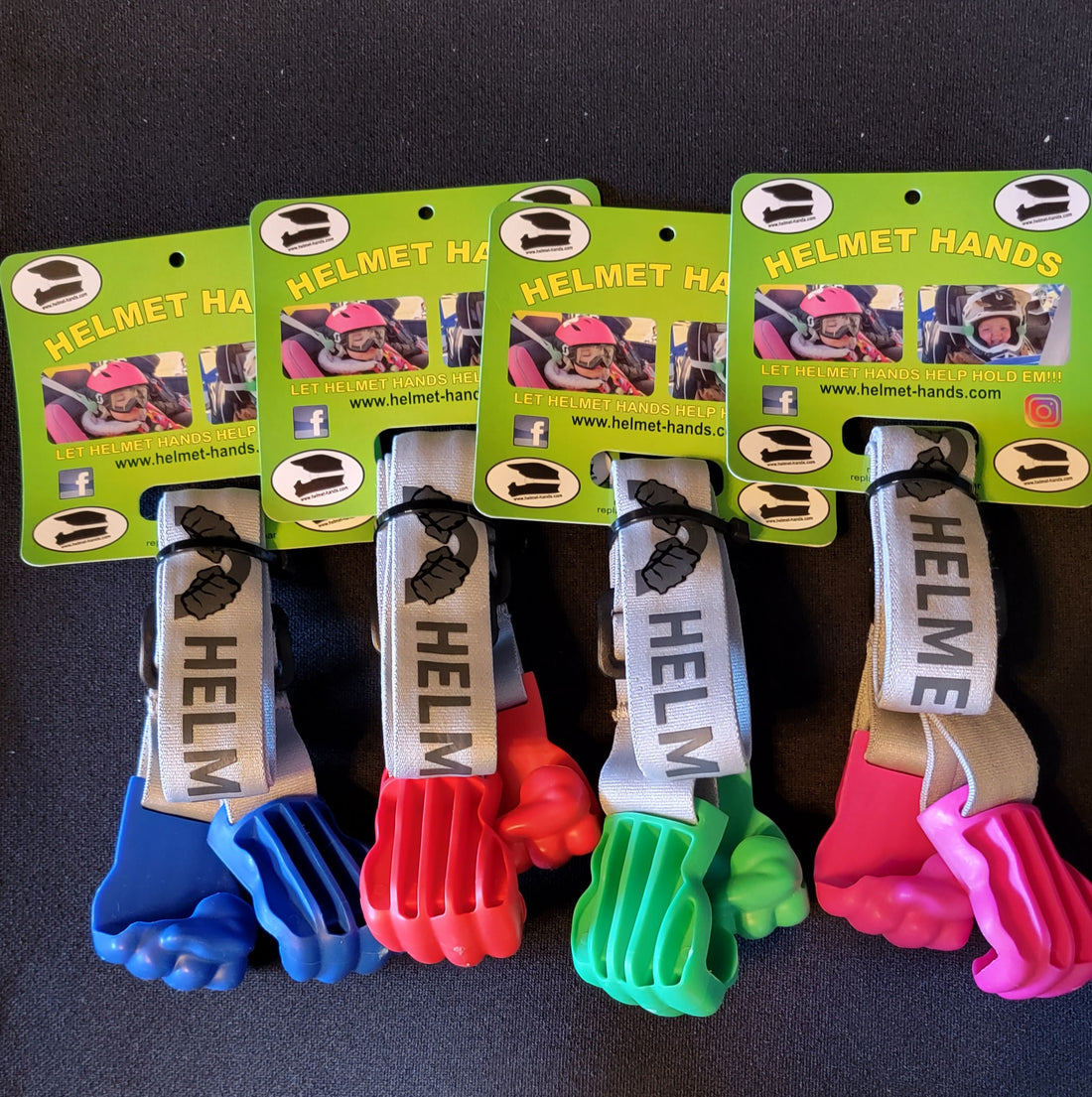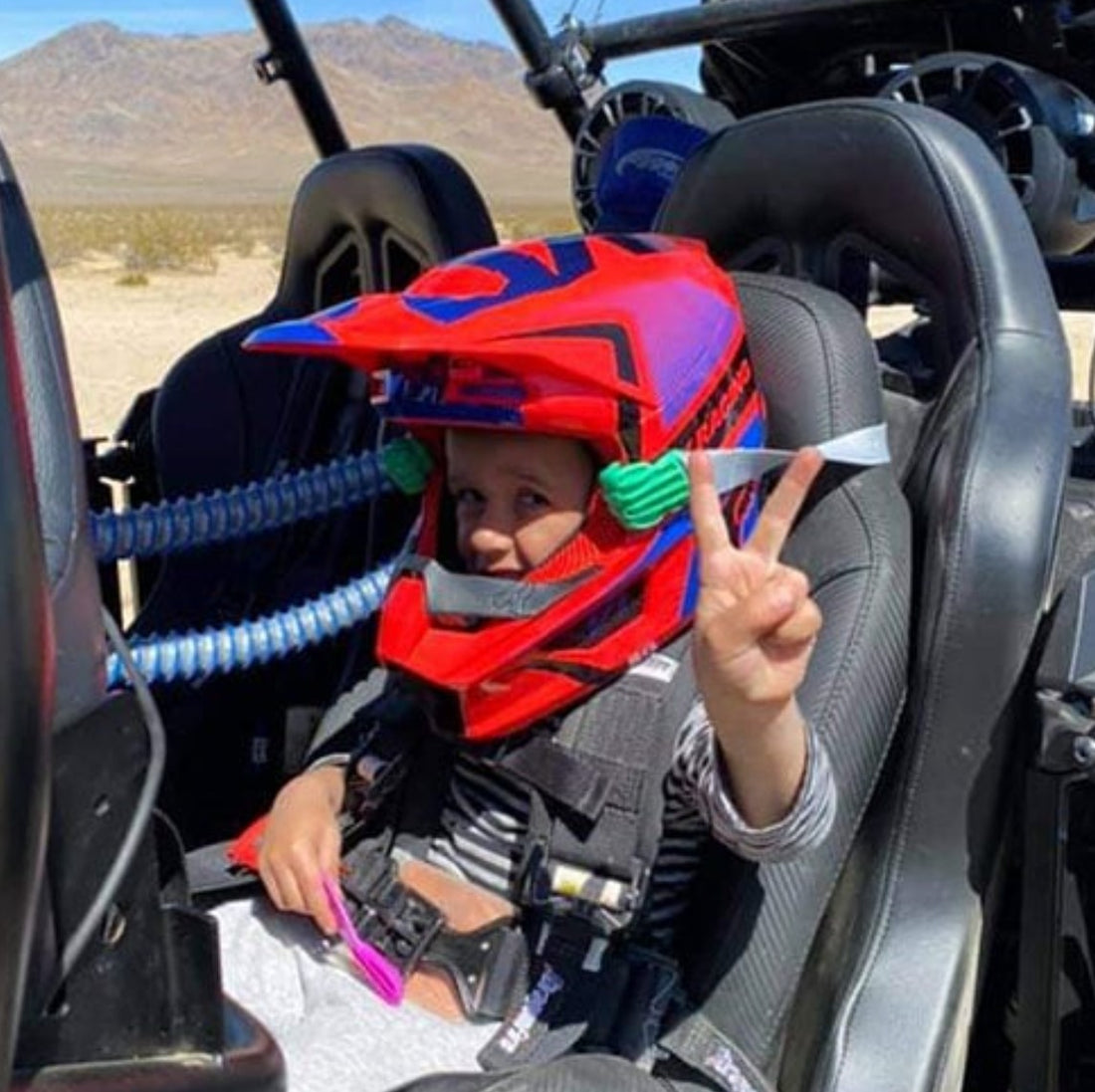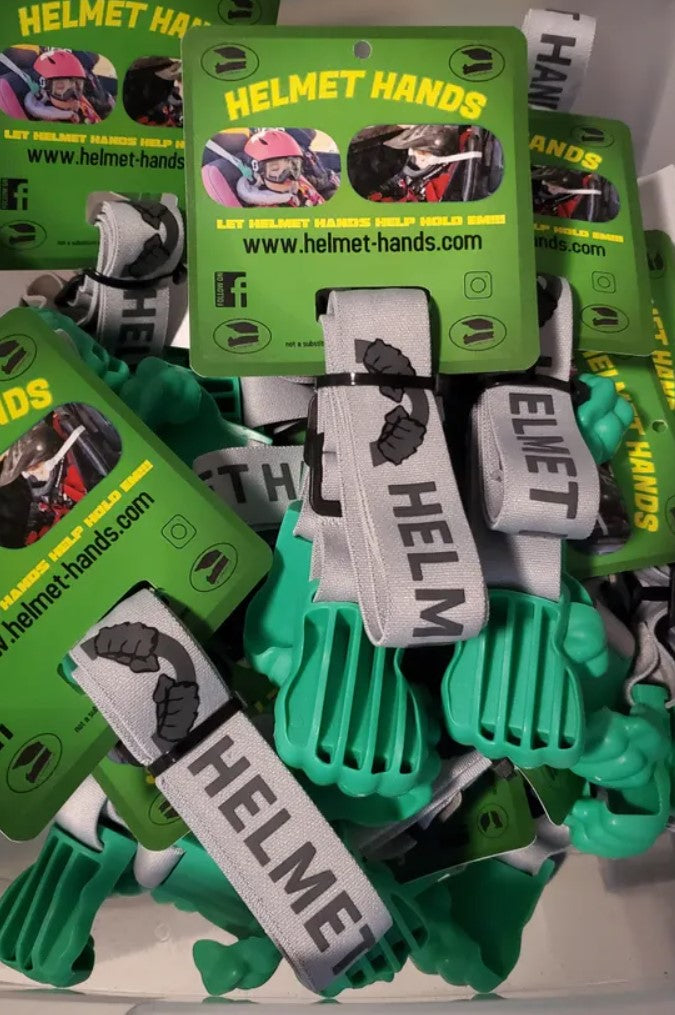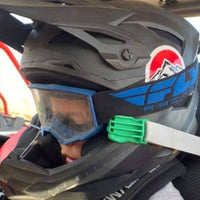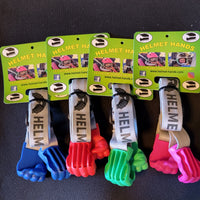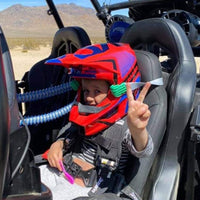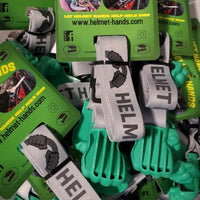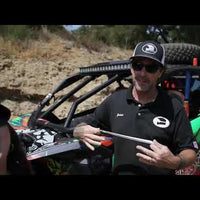 Helmet Hands - The child helmet restraint device
Does your child fall asleep easily while on a ride? Does their head bounce around like a pinball while driving in your SXS or UTV or off-road vehicle? Do you wish there was a better way for them to stay comfortable?
We have your solution!! HELMET HANDS is here to the rescue! Easy to use adjustable strap that safely holds head from bouncing around while they nap! Helmet-Hands secures a child's helmet to the back of the seat for a more comfortable ride.  Not intended to be used or to replace a safety device.
Comes with a grey strap and "hands" in the color of your choice.
*no returns /refunds unless product is damaged
Kids call them "The Punchers!!"
My kids have absolutely loved helmet hands!!! My wife and I love them too because we can go on longer rides! What a great and fun idea!!!
Worked so good! Especially when the littles fall asleep
Helmet Hands - The child helmet restraint device
Great Idea! But don't work on our helmets
These are a great idea, but with the padding in our helmets, we struggled to get these to clip on anywhere. We figured out a hack and will see if actually works.
Revise as somehow it gave them 5 stars
I won't let me edit my review for the stars. But this does not work as described. It will not hook to my sons trail helmet and won't go around his seat. They will not offer any refund even if the product doesn't work. A way to scam money for sure.