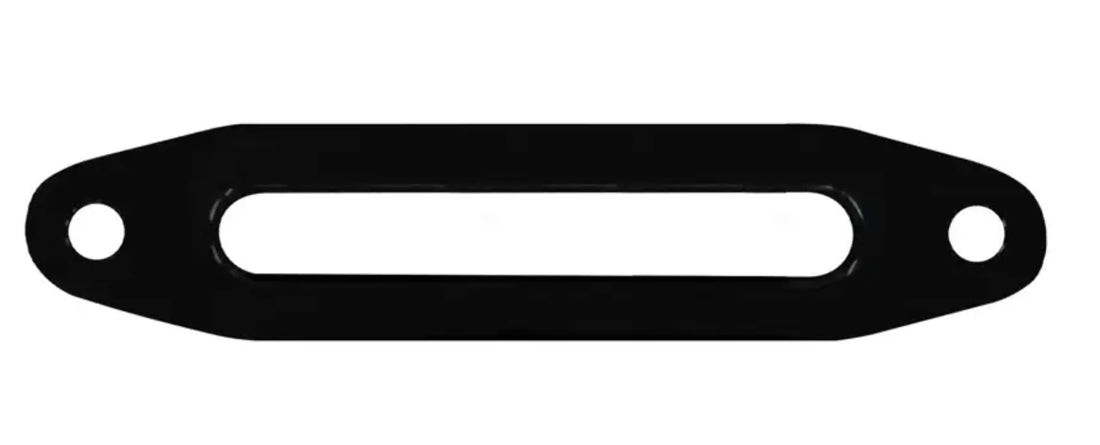 Black Ops Winch Aluminum Hawse Fairlead by SuperATV
This is the Wide Black Aluminum Winch Fairlead that works with the Fastlab UTV Can-am X3 Bulkhead Bumper. The hole spaceing is 6.0" on center. 
Black Ops Winches use synthetic rope instead of steel cable because it's lighter, safer, and more flexible. Unlike roller fairleads, hawse fairleads are made of only one part, meaning there is less room for failure. They have rounded edges in the center, allowing the synthetic rope to move freely without getting caught or frayed.