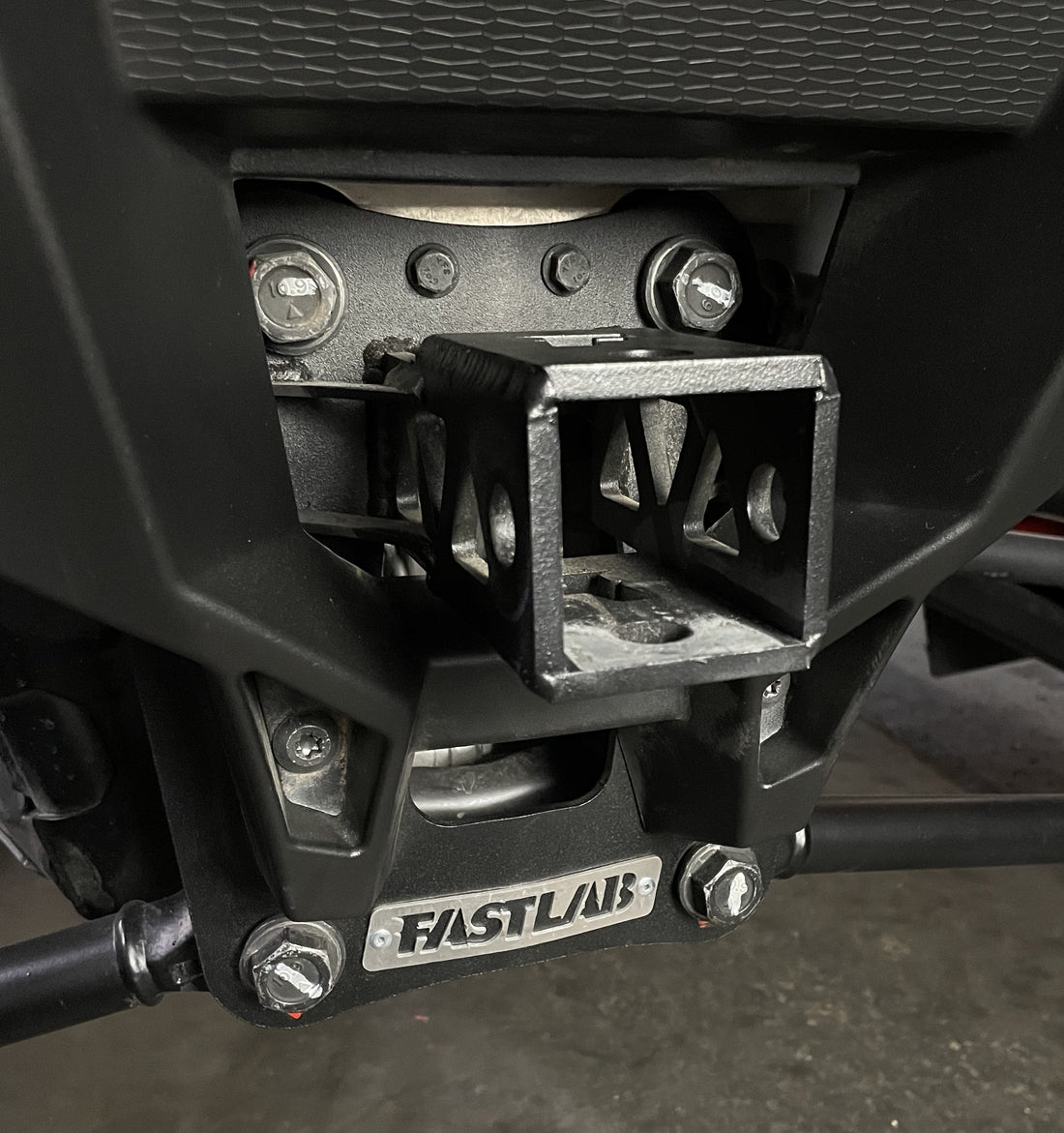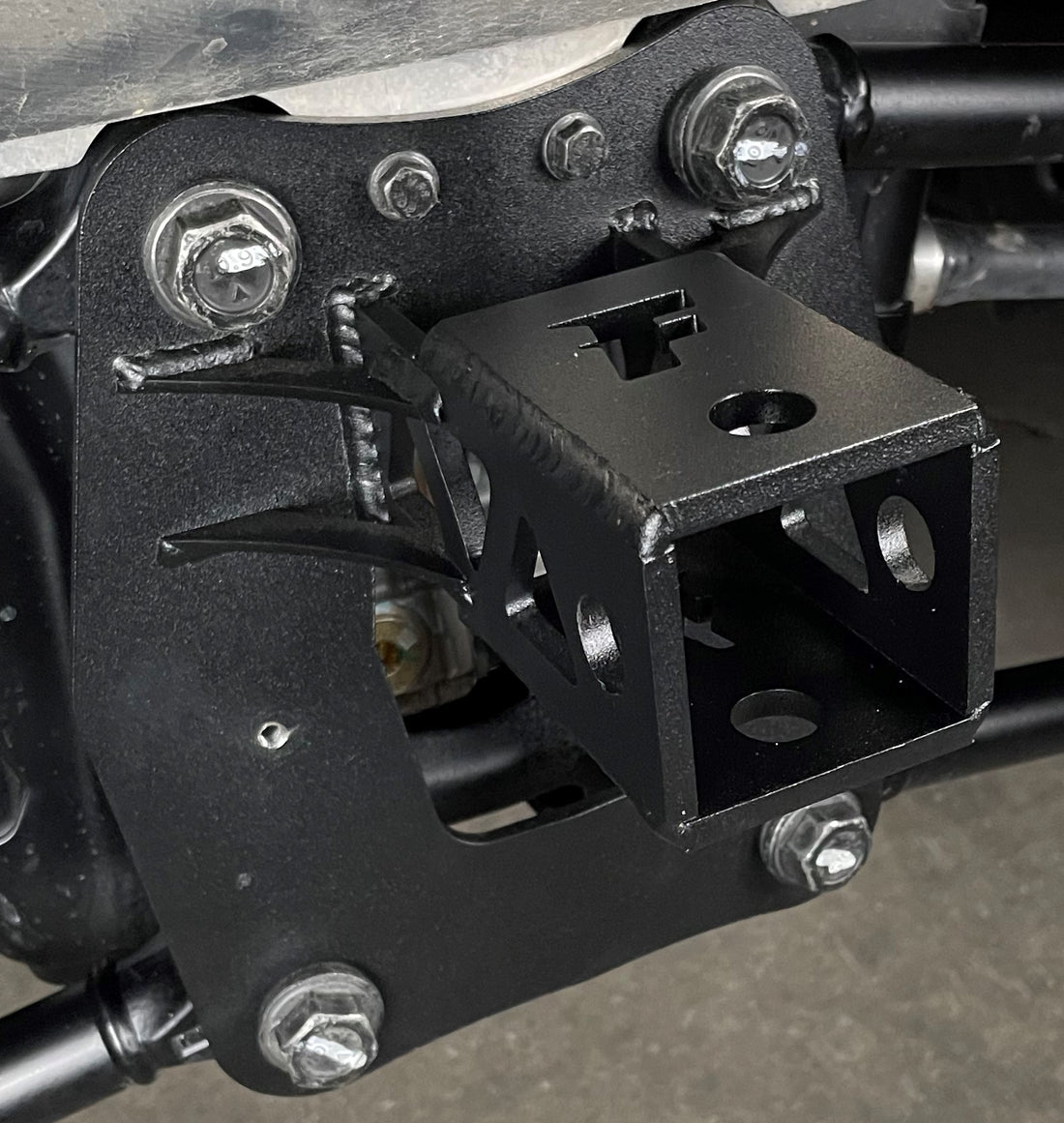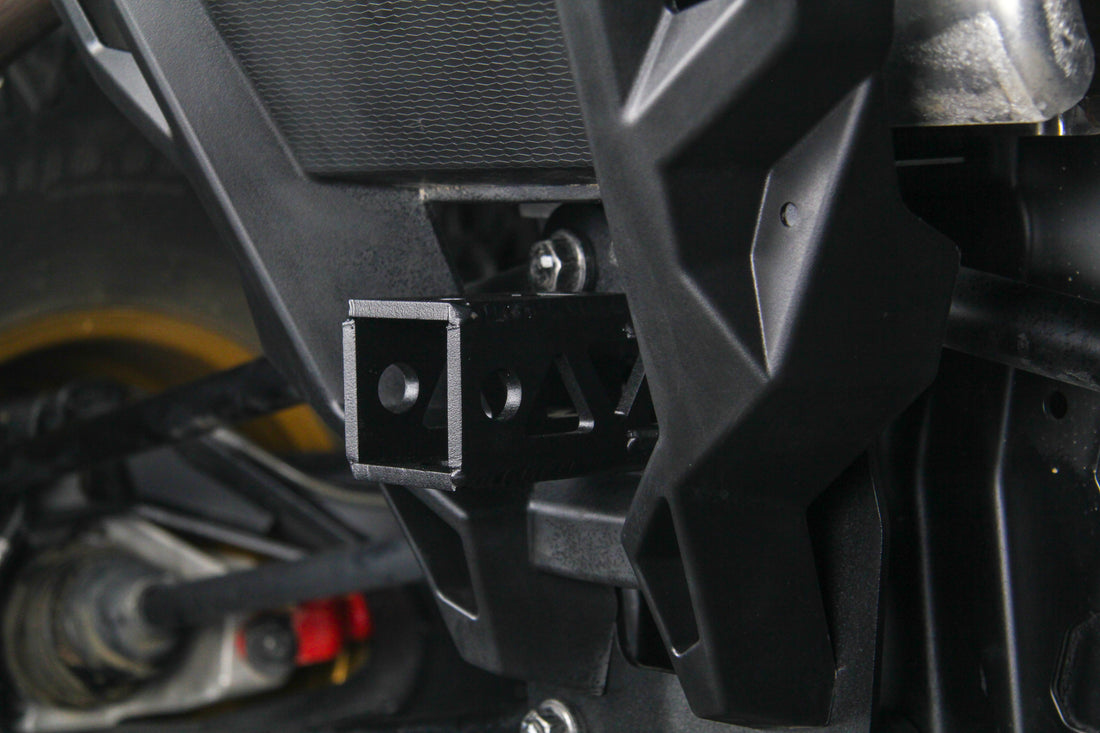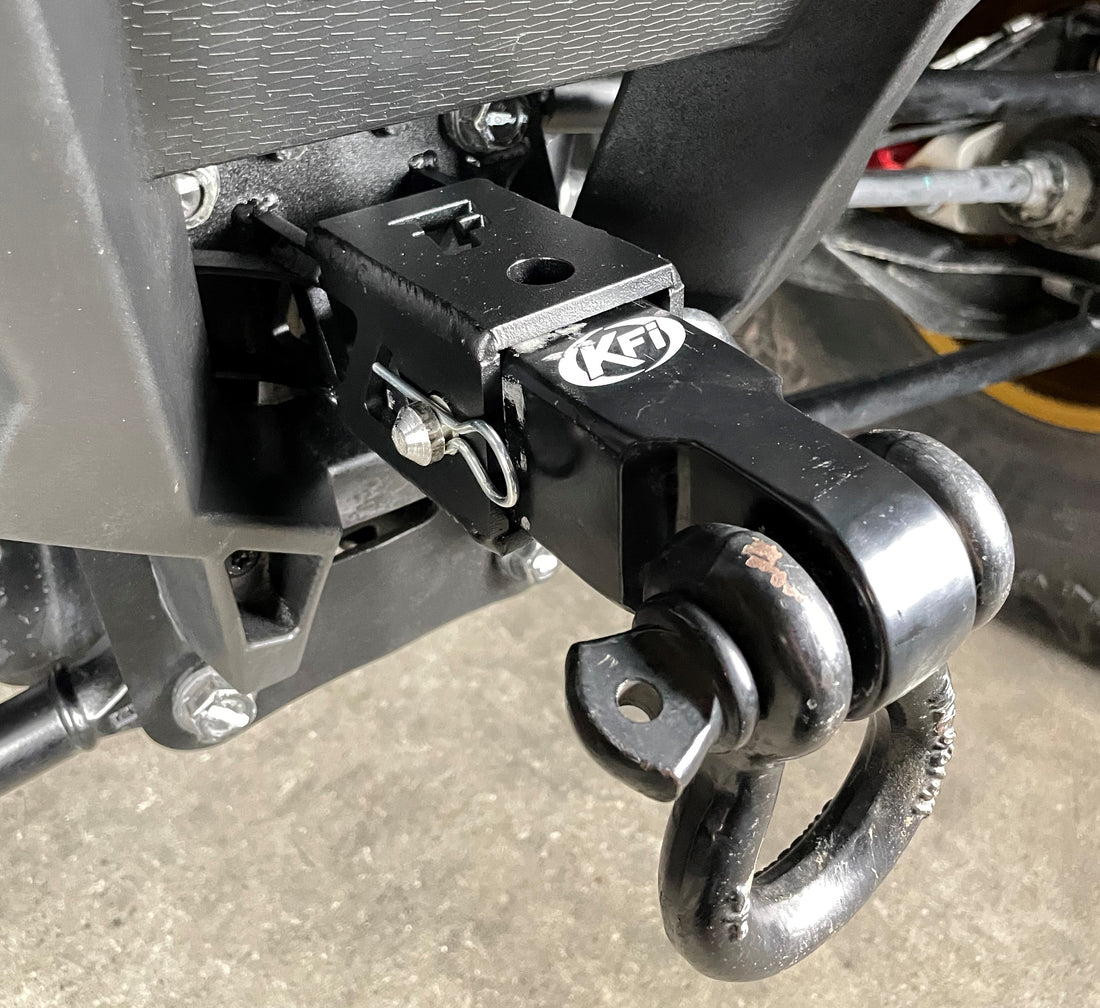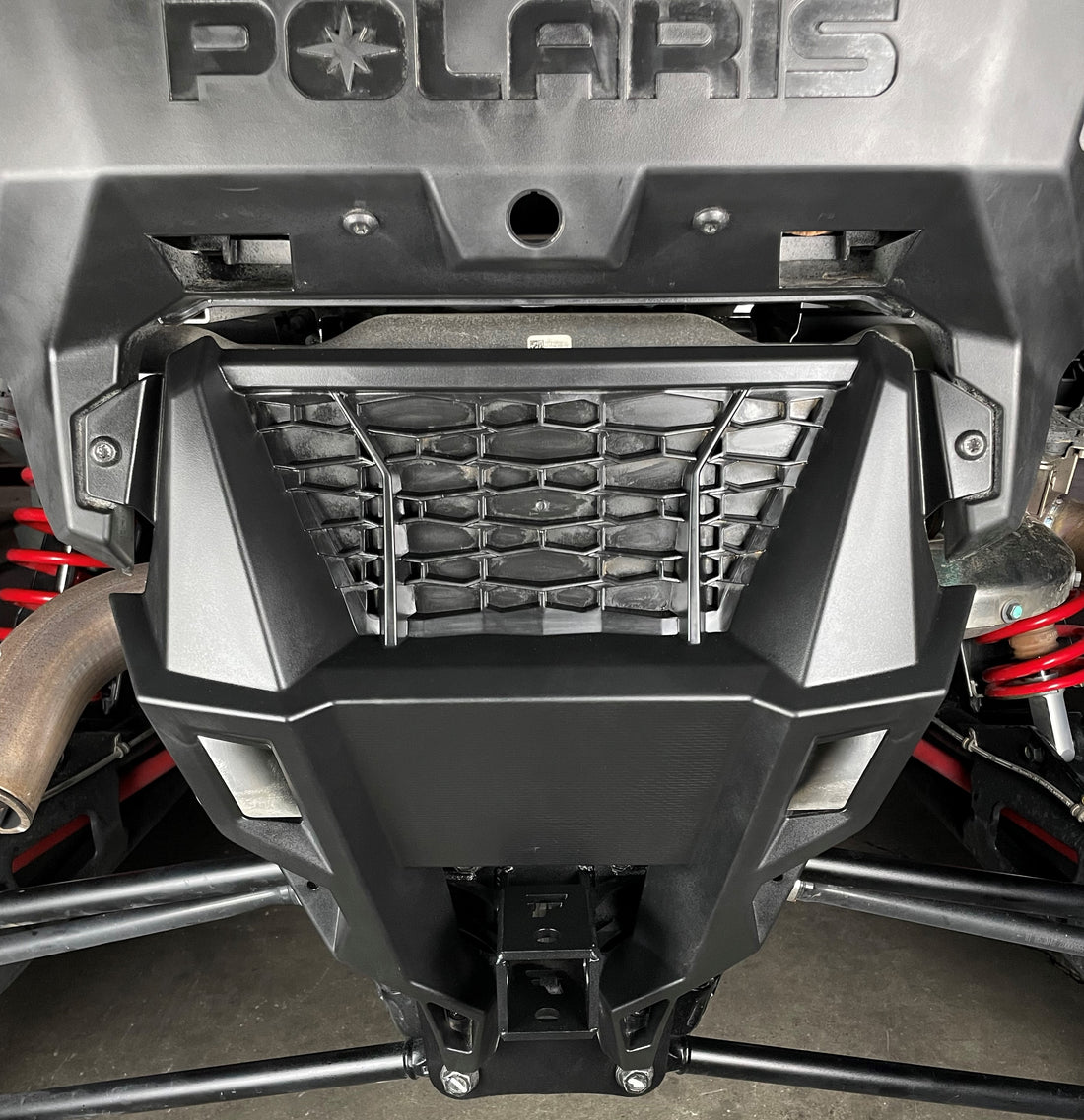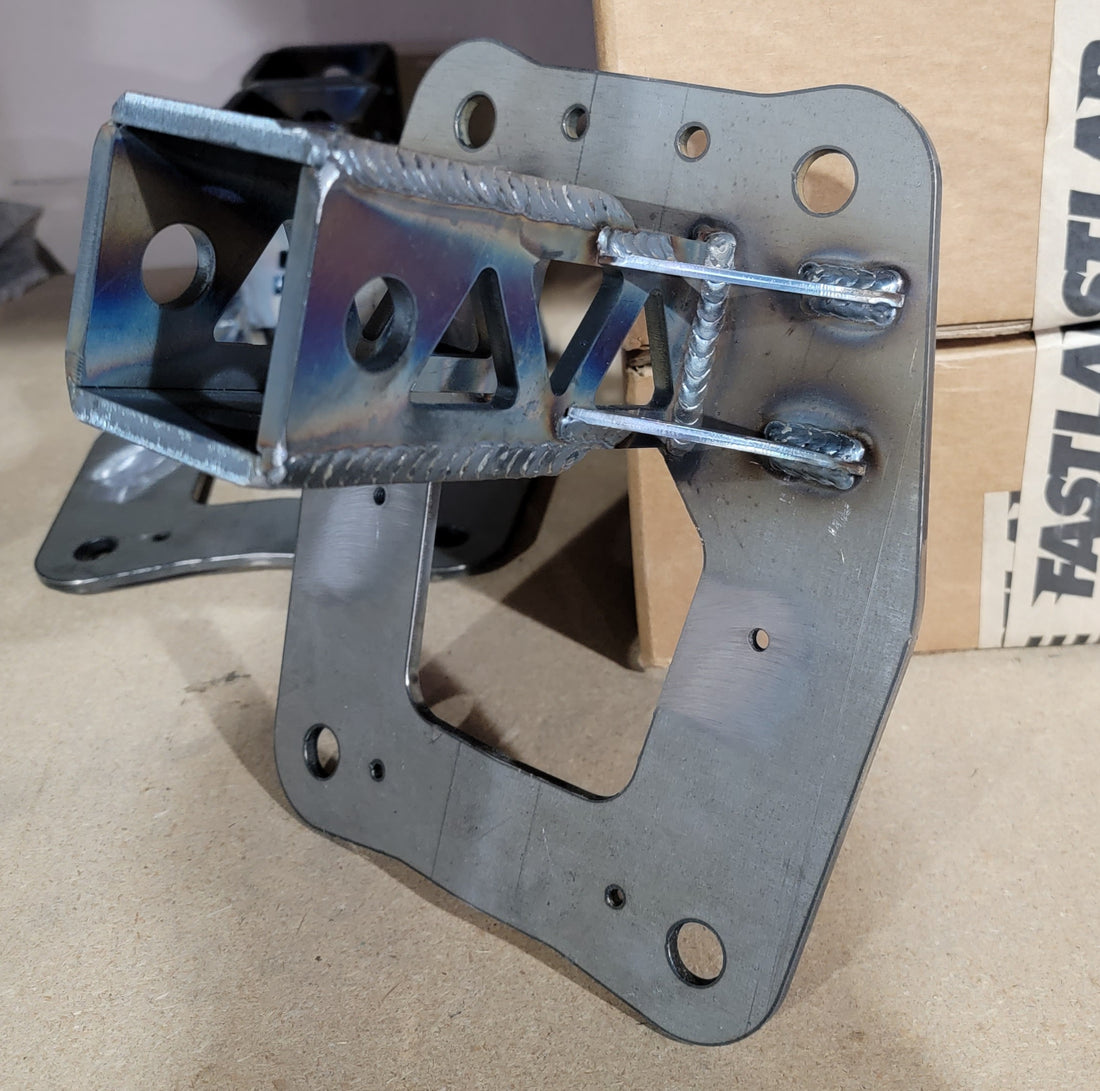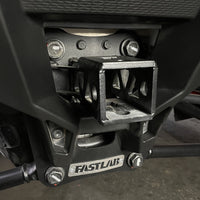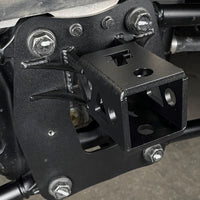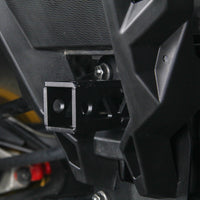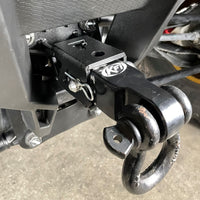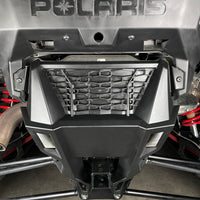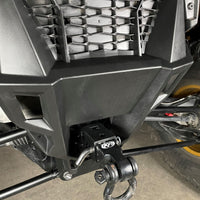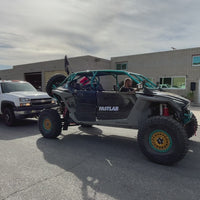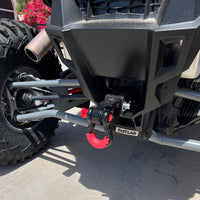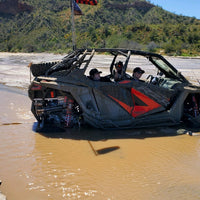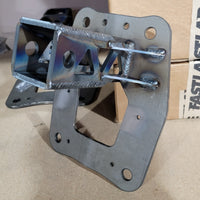 FastLab RZR Turbo R & Pro R Radius Rod Hitch Pull Plate
Improve the rigidity of your Radius Rod Attachment Points while gaining more functionality with our Rear Tow Hitch Pull Plate.  This plate has a robust 2" hitch receiver welded to it, allowing you to install a tow hitch, D-ring, or any other hitch accessory.  Need to pull your buddy out, No Problem! Need to back your boat down the ramp, No Problem!  Need to hook up a bike rack, No Problem!

Unlike most, this Pull Plate also includes the holes to attach the rear fascia and exhaust heat shield on the Turbo R models.  For Pro R models, there is no rear fascia so it is wide open.
PROUDLY MADE IN THE USA
Your Purchase Supports American Manufacturing!
Compatibility:

•2022+ Polaris RZR Turbo R & Pro R
Turbo R receiver hitch
The hitch fit perfect and looks great. It is a well made piece and a great accessory for the rzr. We mainly use it with a fold down step to access the storage box and cooler. It is also priced very well 1/2 of what some other companies are asking for theirs.
Does the job
I used it to tow a 16' flatbed trailer with 8 adults, some kayaks and tubes back and forth to the beach from camp. Worked for me and didn't require cutting plastics like other versions. Not sure I'd use it to yank a stuck vehicle, but did what I needed it to do.
To tight for my hitch
Exact same size as my hitch hard to get in and out
Shouldn't be that tight
Hi Richard,
This is the first case we've heard about a hitch not fitting. It could be a tolerance stack up between our receiver being on the small side and your hitch being on the large side. If you believe there could be a manufacturing error, we'd love to help you out.
I just had time to open box and the product was not painted seems kind of cheap.
Hi James, we offer the RZR Pull Plate in Powdercoat Black and Raw options. You chose the raw option which is available for customers that would like to powdercoat / paint the product to match their vehicle. If you would like the black powdercoat option please contact us via email with your order number and we can help you out.
Looks good and made well.
It looks good and love that it fits with the plastics on it. Haven't had a chance to test it yet but looks and seems to be very well made! Only thing and it's not really a big deal. It didn't come with any instructions or steps to install. Videos online of other pull plates helped and it's pretty straight forward. Tip, yes you have to jack it up and take the rear wheels and tires off to install it.