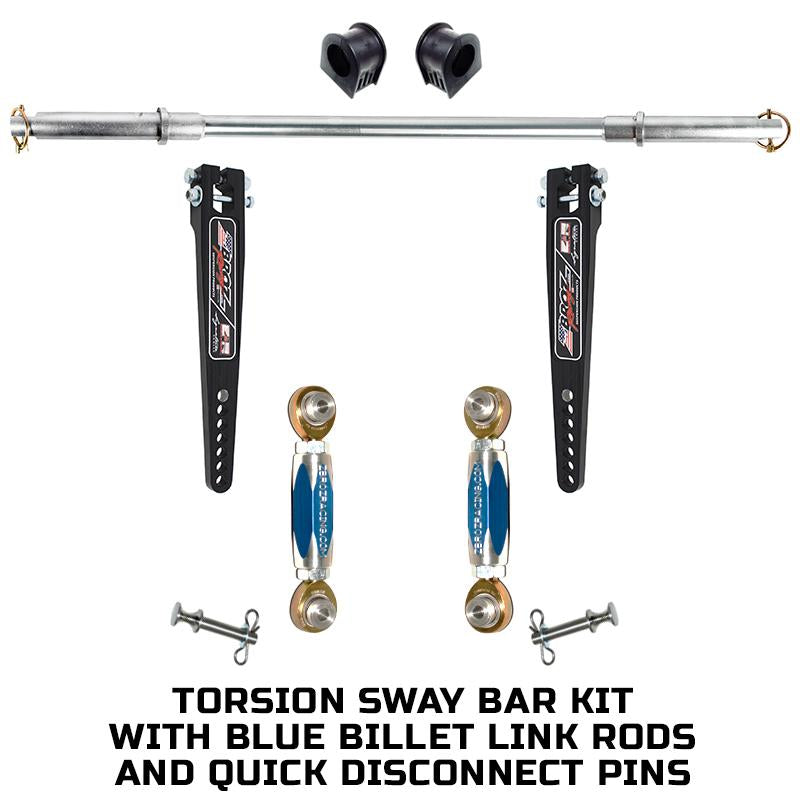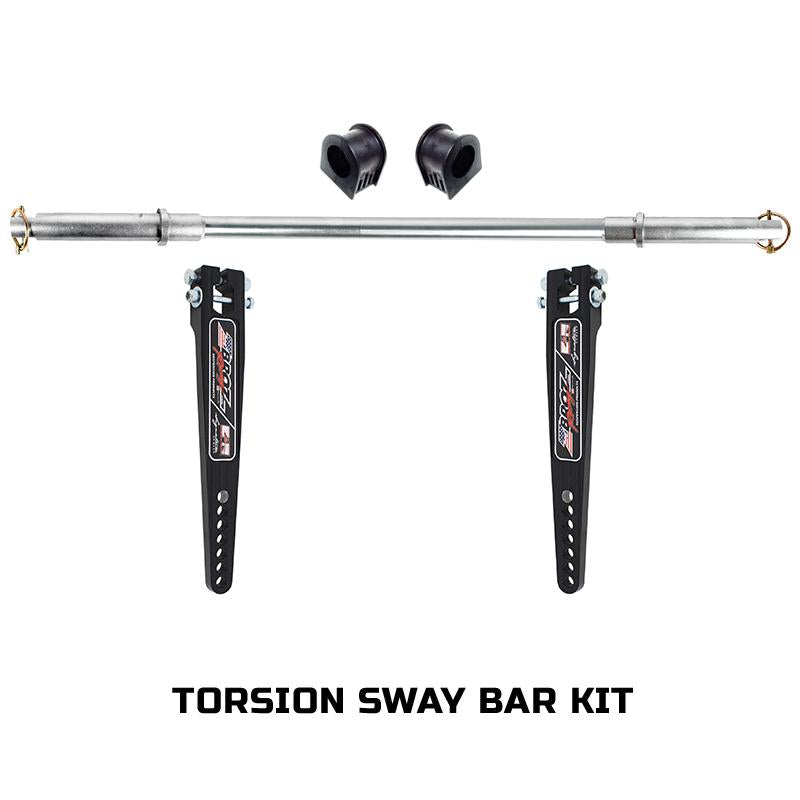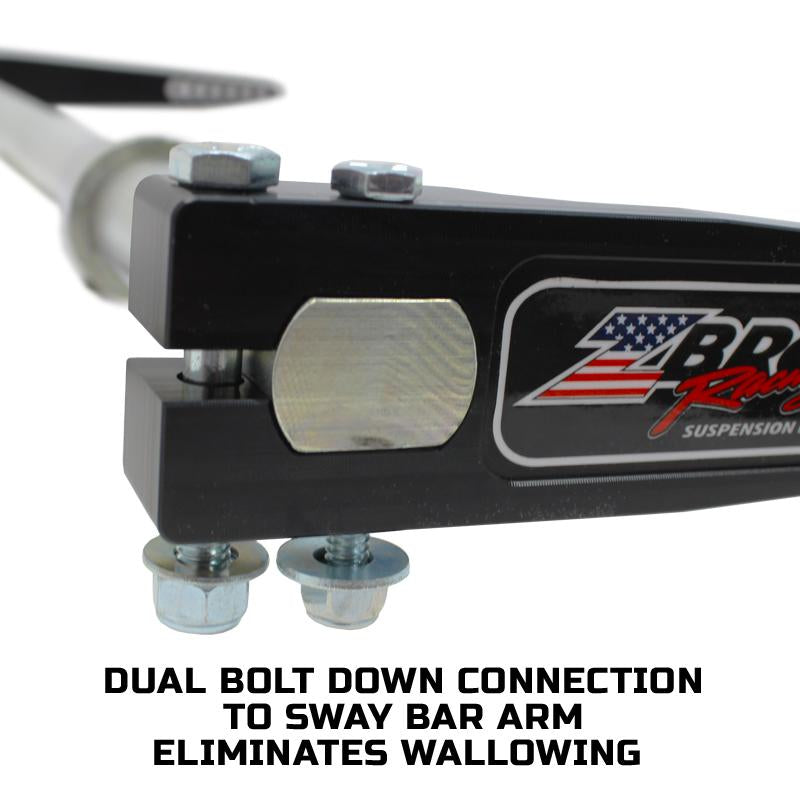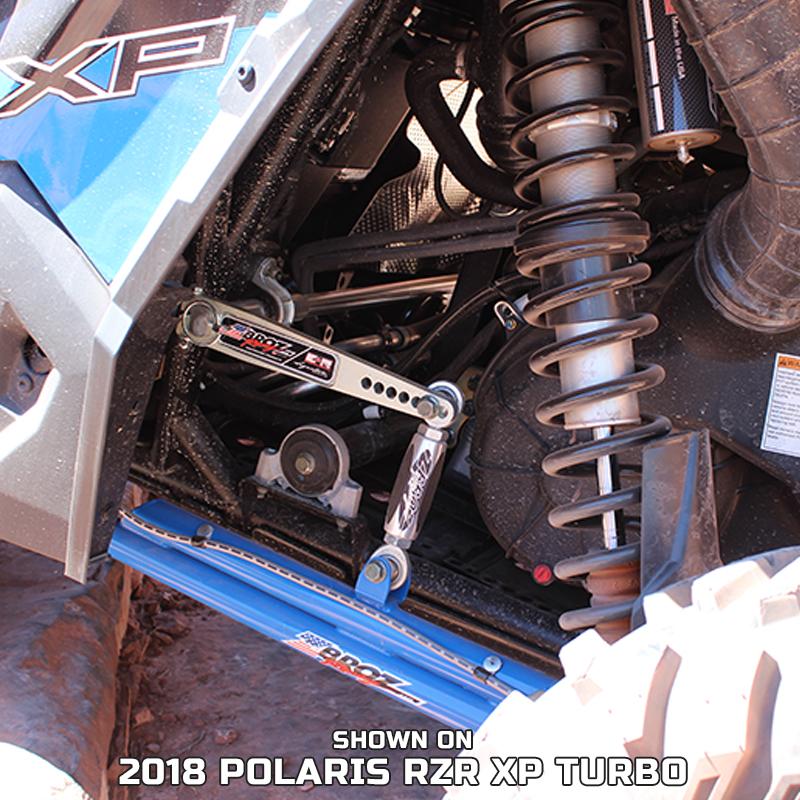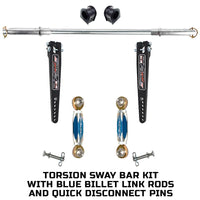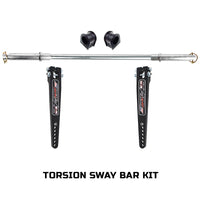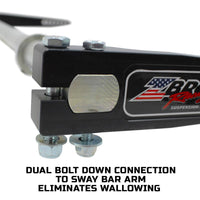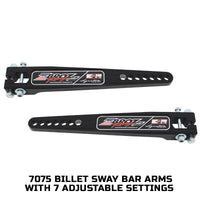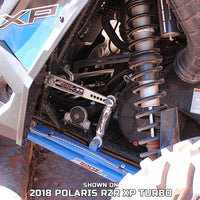 Z-Broz Polaris RZR XP1000 / Turbo Torsion Sway bar kit - 2-seat and 4-seat
The Zbroz Racing-Double E Racing Edition Sway Bar Kit is exactly what the RZR needs to improve roll stability and also offers quick adjustment options as needed all in one kit. This is not your ordinary heavy-duty sway bar, it's a true torsion bar made to flex.  Featuring our 7075 Billet Sway Bar Arm design that offers 7 positions of adjustments. 
Ideal for rock crawling by offering a softer outer hole position giving the RZR added flex for better rock-crawling capability while still reducing body roll.
Kit Includes:
- Zinc Coated Torsion Bar
- Right Billet Sway Bar Arm with Hardware
- Left Billet Sway Bar Arm with Hardware
- Black Billet Link Rods
- Quick Disconnect Pins
APPLICATIONS: 
Polaris RZR XP 1000 (2014-2021)
Polaris RZR XP 1000 Turbo (2014-2021)
Polaris RZR XP 4 1000 (2014-2021)
Polaris RZR XP 4 1000 Turbo (2014-2021)
Polaris RS1 (2014-2021)