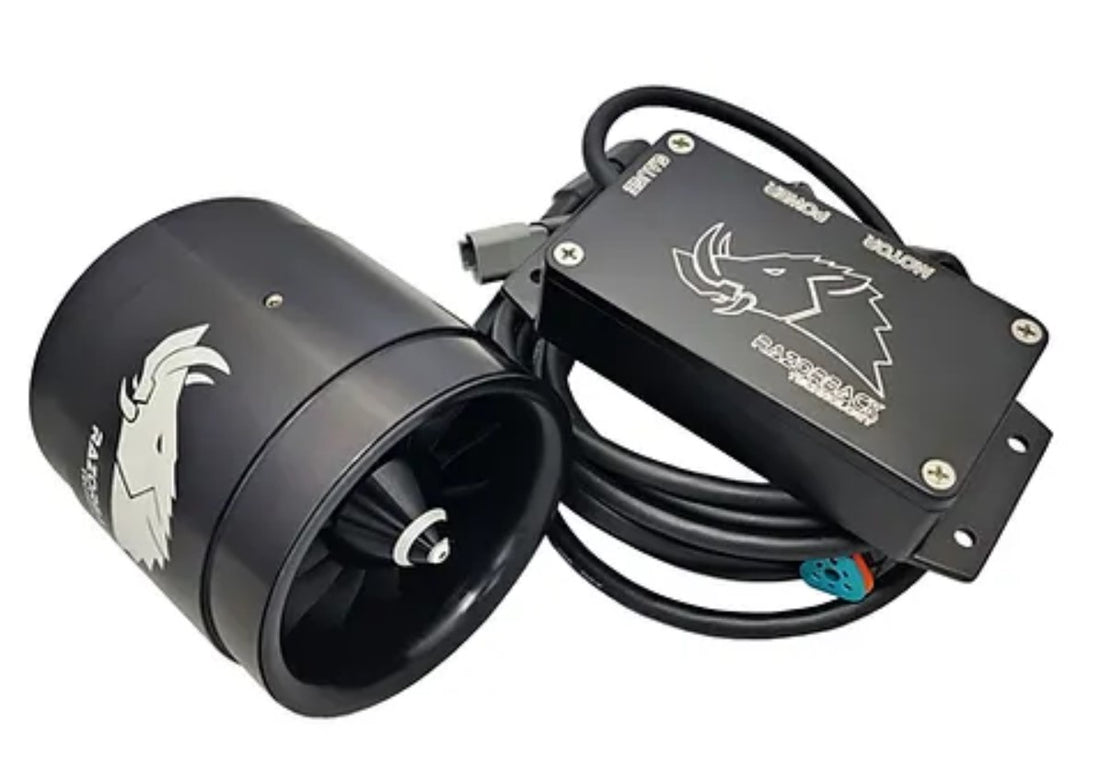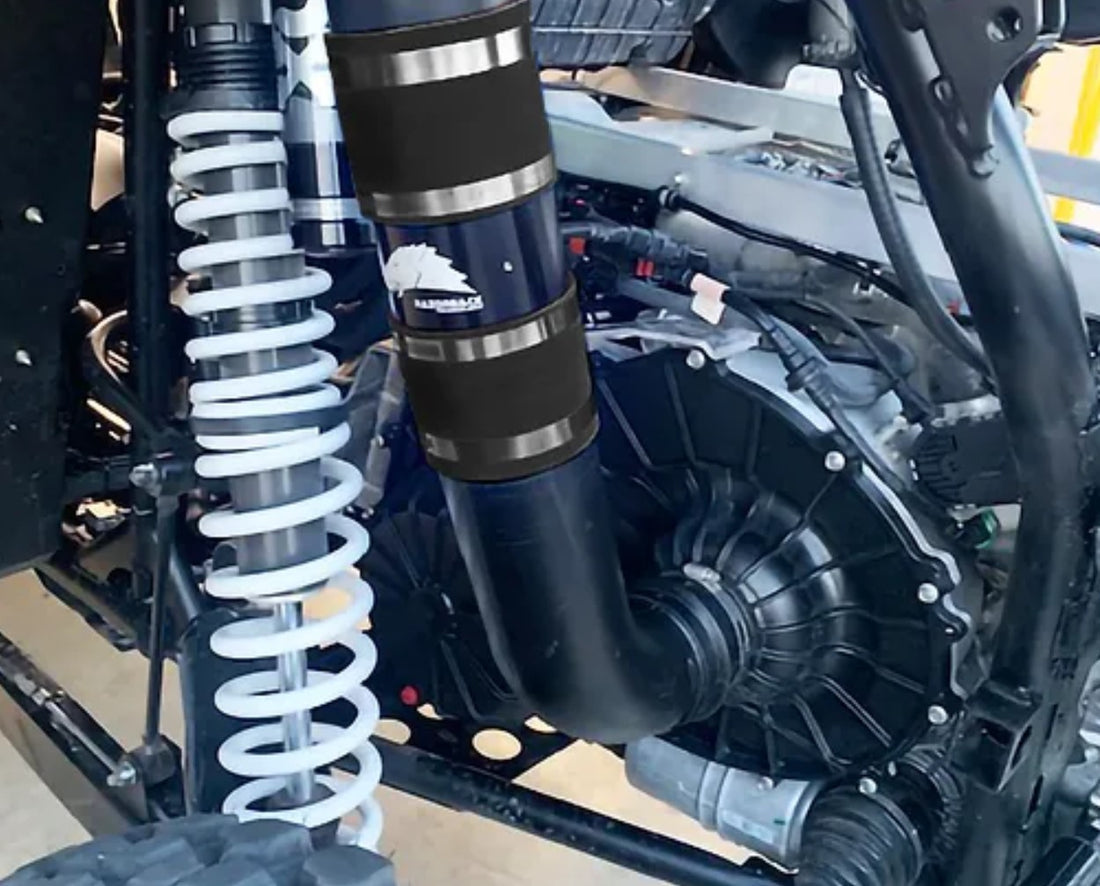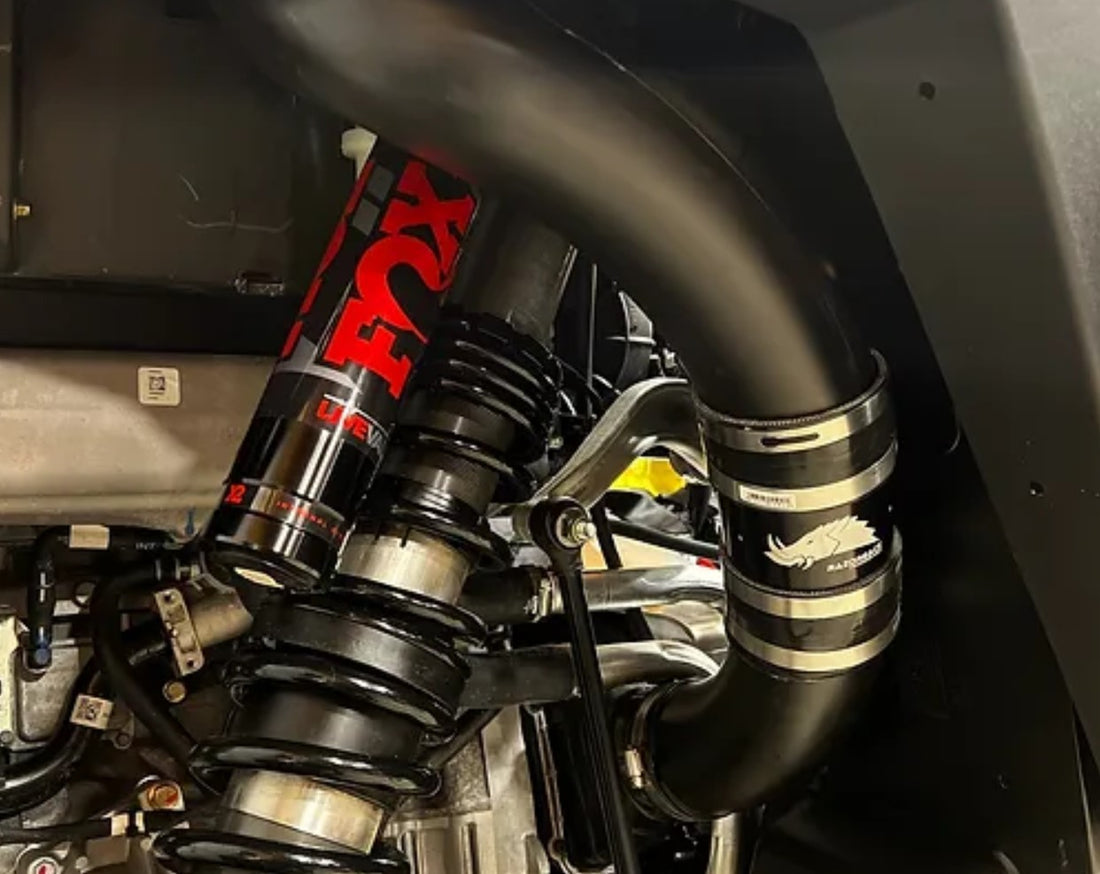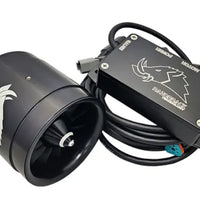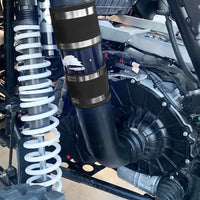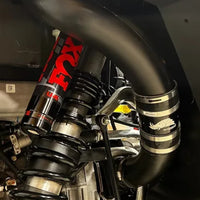 Variable Belt Cooling Fan by Razorback Technology
The Razorback Technology Belt Cooling Fan is a life saver for those SxS with belt heat issues.  The fan ties in with the belt temp gauge to vary fan speed based on the actual live belt temperature.  Push for greater performance than ever knowing your belt will stay at the optimum temperature for long life. The fan is designed to push 2-3x more air than other belt cooling fans due to the smart temperature control that only uses full power when needed. This is the only belt cooling system in the industry with built in infrared technology, which can read true belt surface temps regardless of air temperature. Stock air temp sensors get it wrong as soon as air starts moving, but infrared stays true. This puts you in control of your true belt temp for maximum performance lifespan.
NOTE: REQUIRES THE USE OF A 3.2 BELT TEMP GAUGE
IF you add on the intake hose, please specify your model in the order notes to expedite processing.