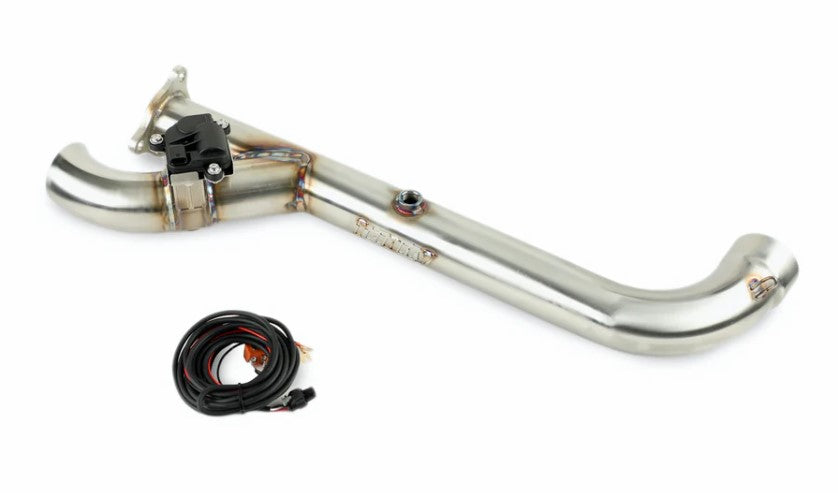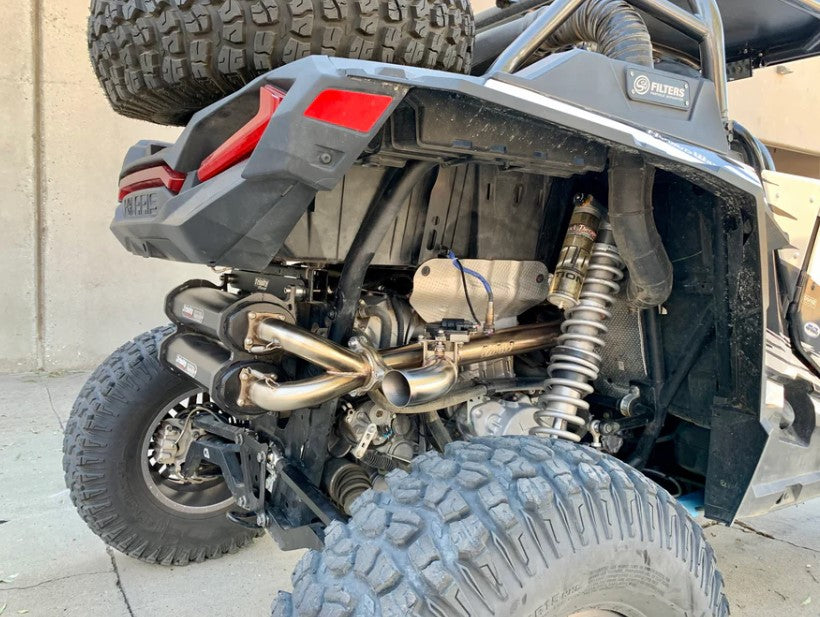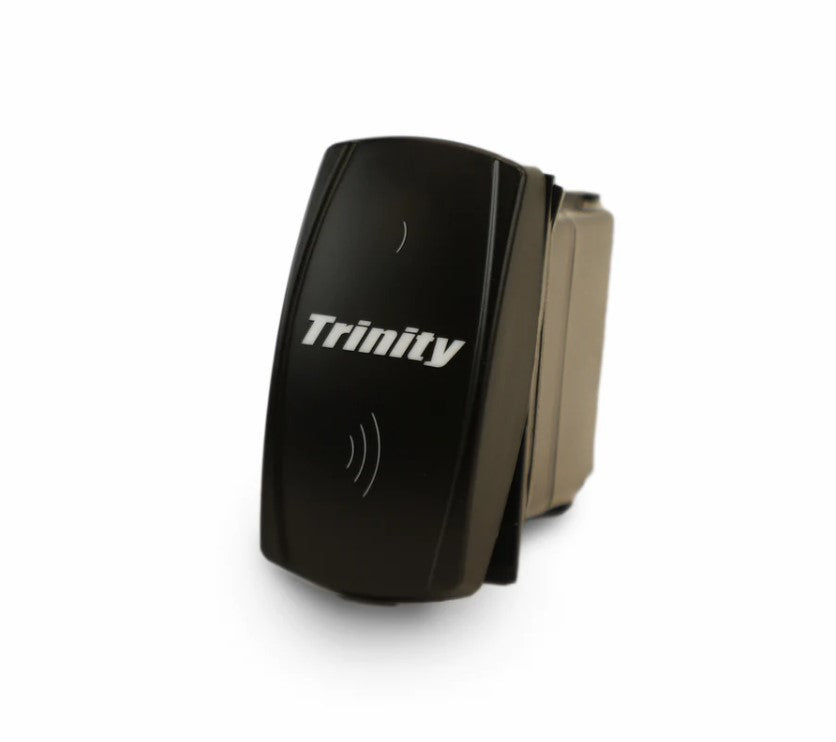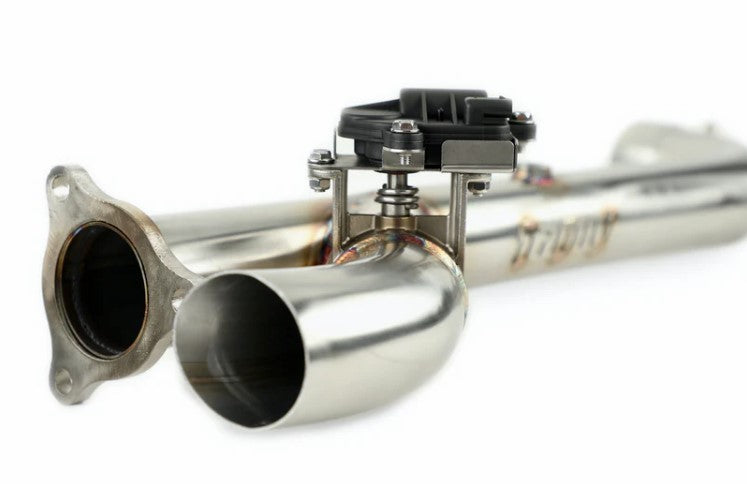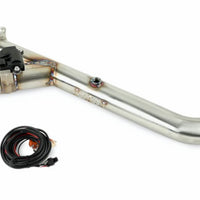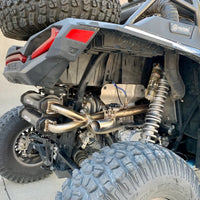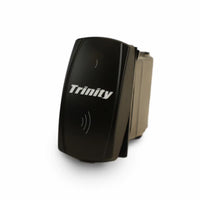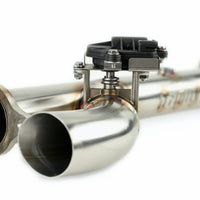 Trinity Racing RZR XP Turbo Side Piece Header with E-valve
Looking for some extra power and sound, but you're not trying to party all of the time? The Trinity Racing Side Piece is the best of both worlds! The electronic cutout allows you to change the sound of your exhaust with the flick of a switch! Want to impress your buddies out at the dunes? Open 'er up! Going for a desert ride with your lady? Closer the valve and your vehicle will be as quiet as stock.
The Side Piece is extremely versatile - It will mount up to either a stock muffler, or any aftermarket slip-on muffler! 

This kit includes:
All necessary parts to mount onto your vehicle
Header Flange
Wiring harness and custom Trinity switch
Electronic Valve, welded directly to header pipe
Stainless Steel turn out pipe
Crushable Cometic gasket for muffler to header
Made of 304 Stainless Steel
Hand TIG welded in the USA