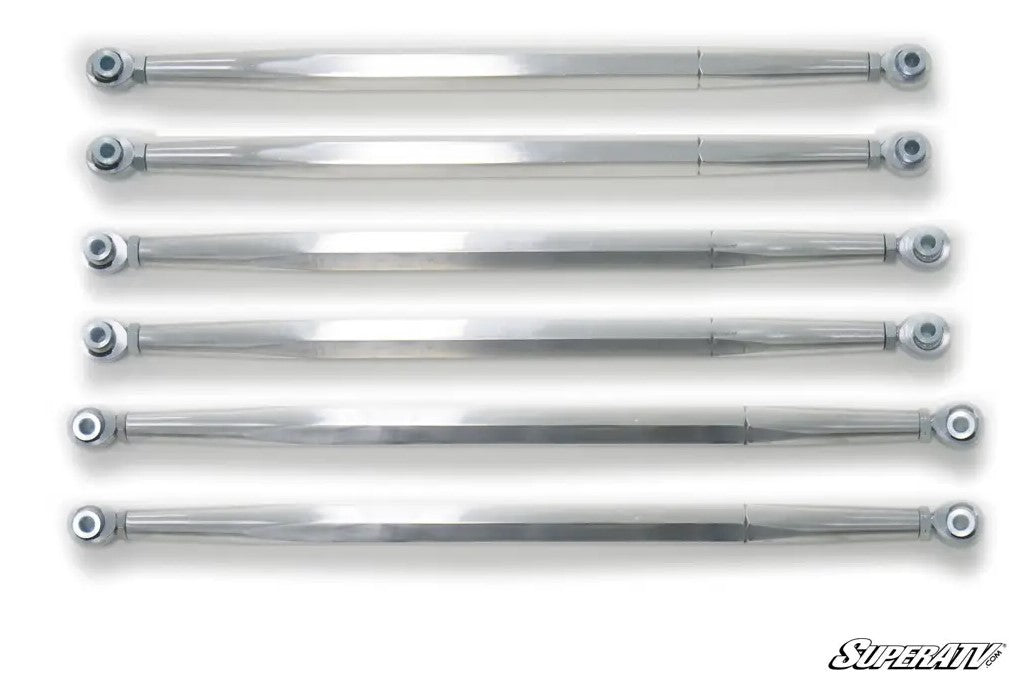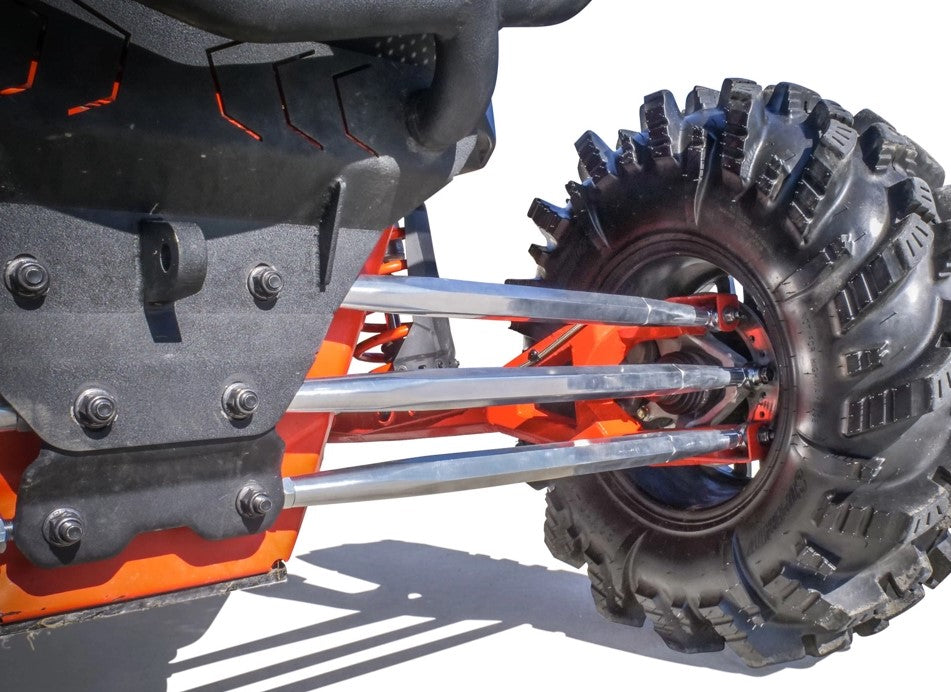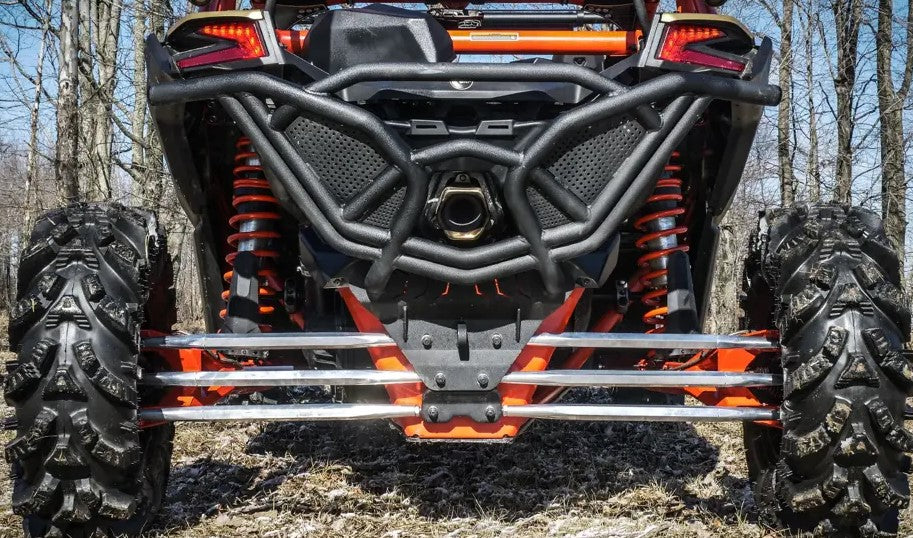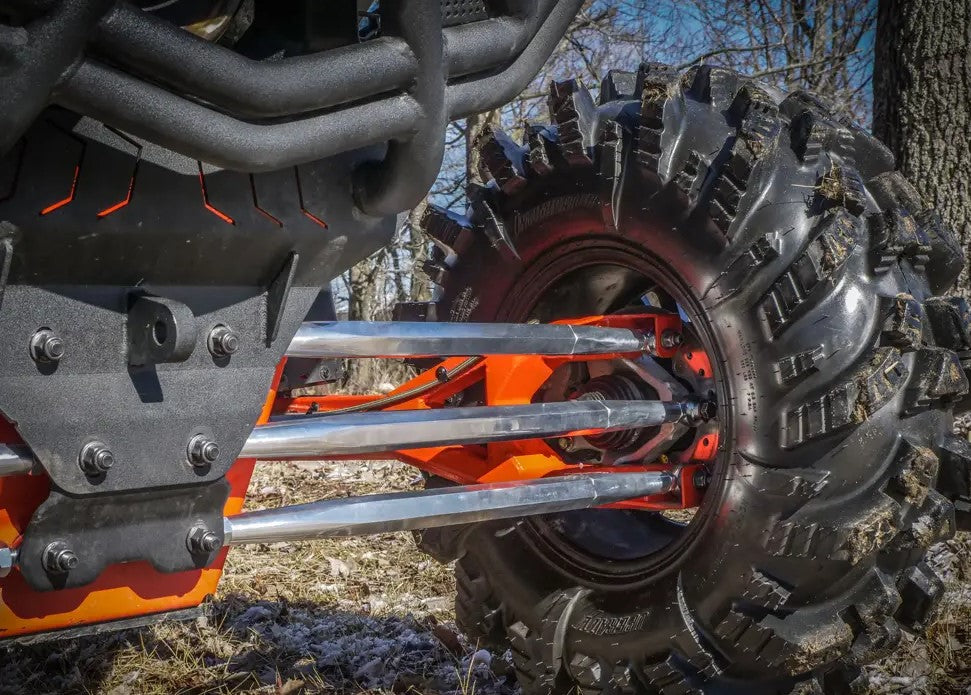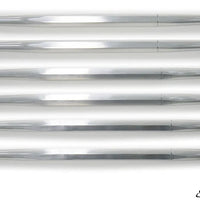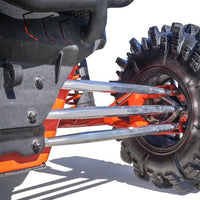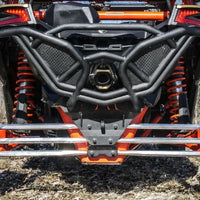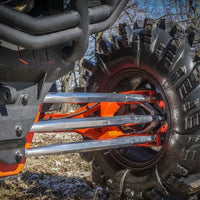 SuperATV Billet Aluminum Radius Rod Arms - Can-am X3
Keep your Radius Rods from bending with these billet aluminum arms from SuperATV.  A great balance of performance and budget.   These radius rods are made with a 1-¼" solid 7075 billet aluminum bar—much stronger than the 1 inch steel on the stock machine. The hexagonal design is a show-stopping head turner that also protects against heavy impacts.  
These radius arms have helical inserts in our threads to increase the strength. They work by reinforcing threads with high quality steel. With helical inserts, your heim joints will never strip their threads making these the most securely attached heim joints in the industry.

Our heim joints are beefed up too. We utilize heavy-duty 5/8" x 18 steel joints with precision-made 5/8" steel bushings to ensure smooth operation and long-lasting reliability. We use left-hand and right-hand threads on our heim joints so that you can adjust your camber and toe on the fly, and the hex design is convenient for gripping with a wrench so you can make those adjustments easily. Now you can quit worrying about your suspension and focus on the trail ahead.