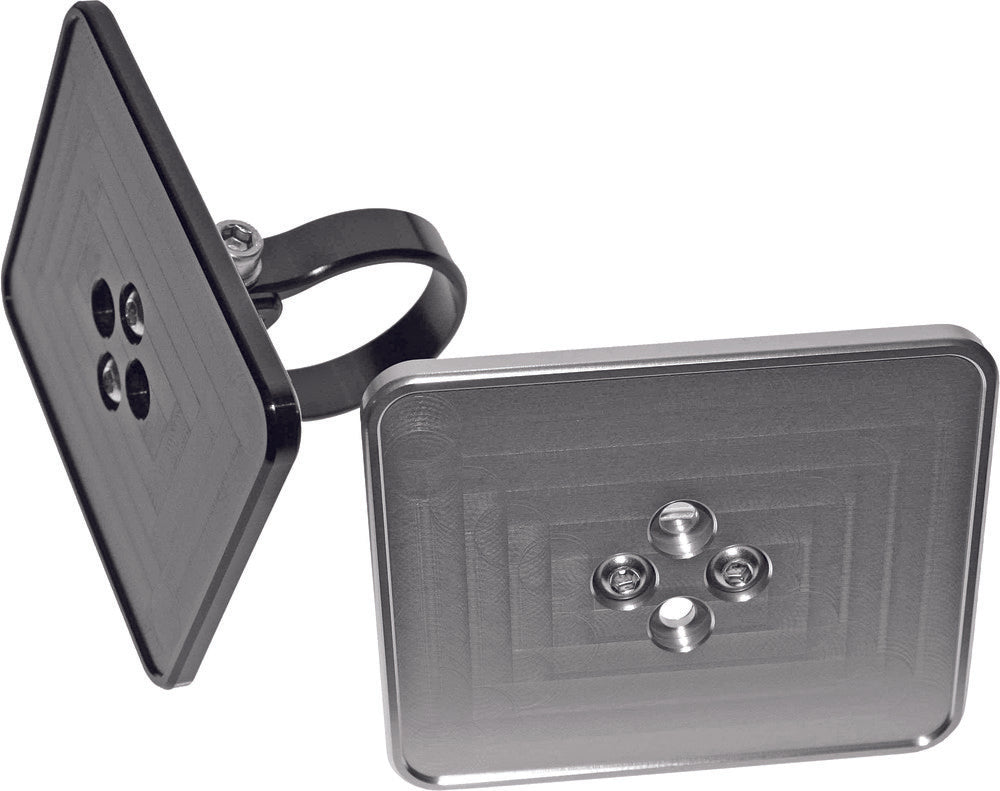 Registration Sticker Mount in Black by Axia Alloys
Axia Alloys bolt-on Registration Sticker Mount.  Add the proper sized strap clamp for your roll cage and this can fit on any tube.  Comes in Black with one plate and requires one clamp.
This registration sticker mounting plate (California green sticker plate ) allows you to mount your registration sticker on either a horizontal or vertical mounting bar
This is our original size plate and the mounting surface measures 4.0" x 2.55"