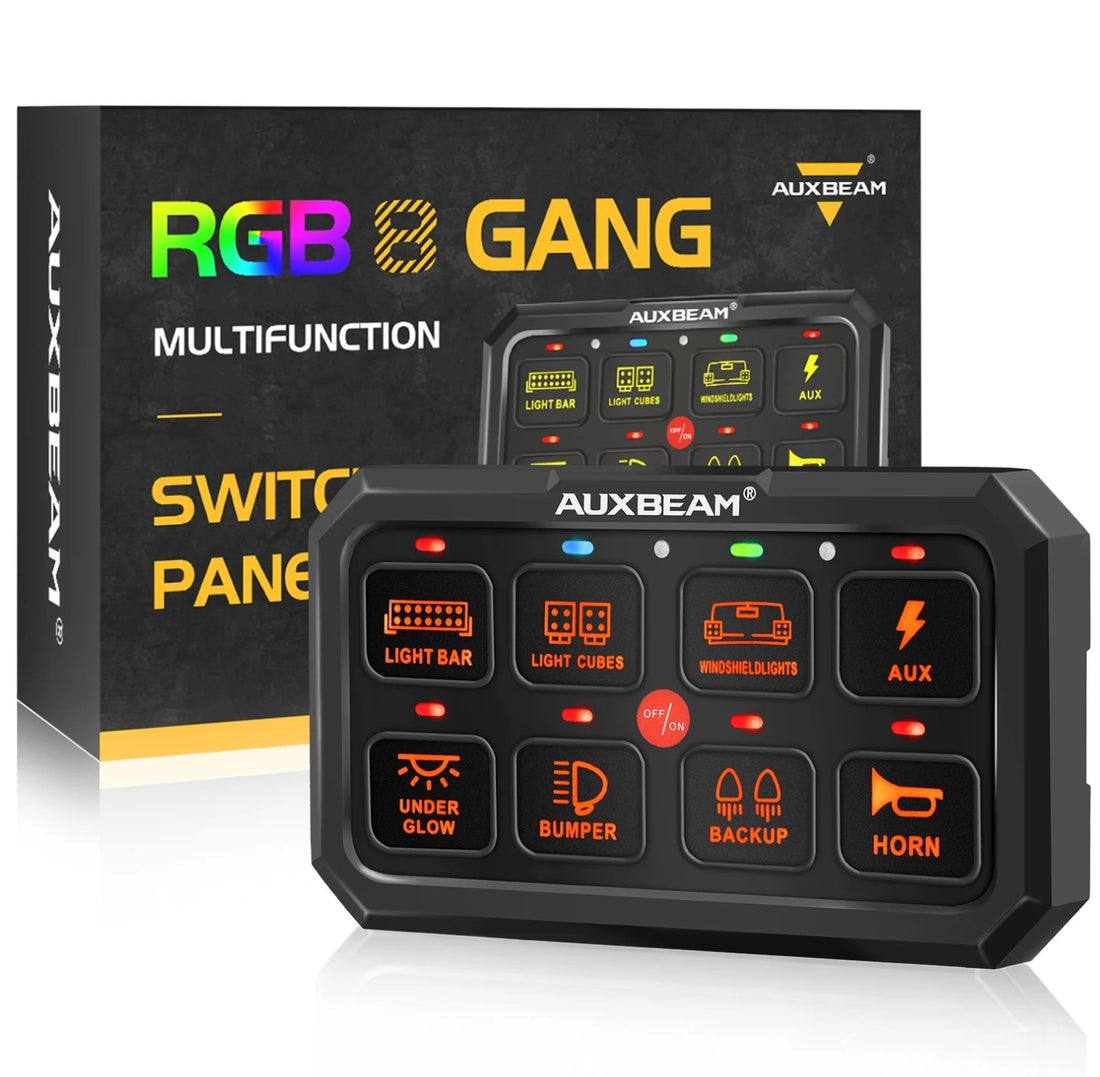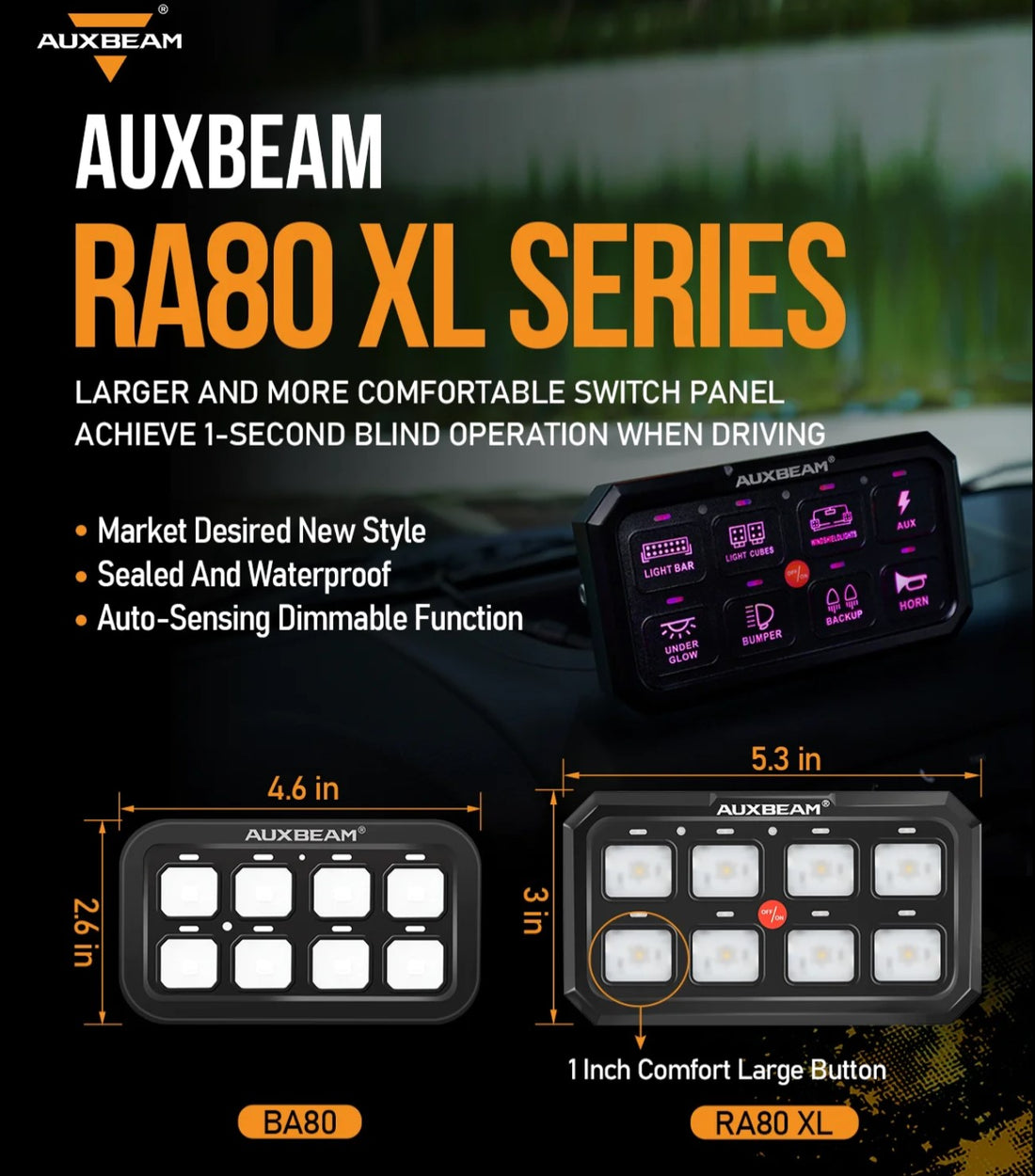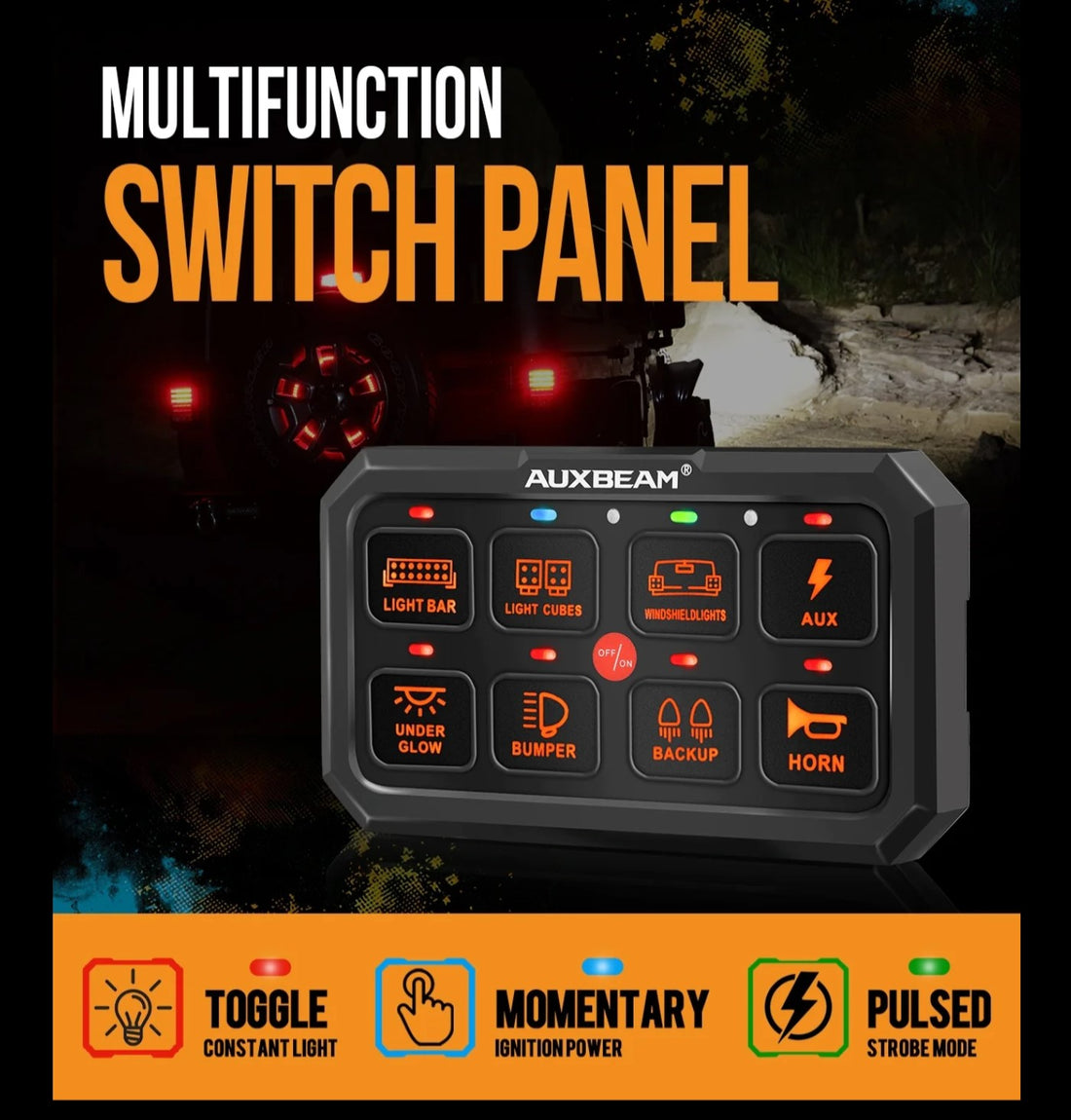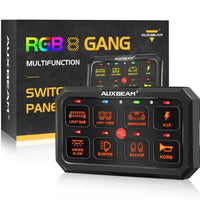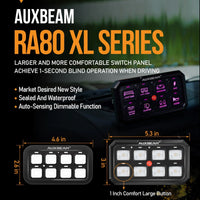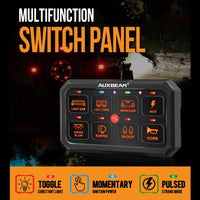 RA80 XL - Large 8 Gang RGB Switch Panel by Auxbeam
Check out the best value switch panel on the market.  Now with RGB backlighting and 3 switch modes, Toggle (just like a rocker switch), momentary (for a horn or winch), or Pulsed (to strobe lights). Change the backlight color and lighting modes to customize the look for your application.
XL size. 5 Inch panel & 1 Inch button, larger than the common model.
3 modes setting.

 

Each switch has 3 kinds of light status, toggle, momentary, or pulsed
RGB backlight color.

 

Adjust backlight color and brightness to match your vehicle.
60 label stickers. 

Use the provided switch labels to indicate what's connected to that switch. 

Waterproof IP65, high sensitivity, stability and strong anti-interference ability
Easy Installation.

 

No complicated wiring, no need to cut a big hole in your vehicle. Plug & play wiring harness can connect the LED lights or accessories easily.
Specification: 
Working voltage: DC 12-24V

Max current: 60A
Rated voltage: 12V 20A / 24V 10A
Operating at 12 Volts: max power rating of 720W
Operating at 24 Volts: max power rating of 1200W
Switch operation: On-Off
Operating temperature: -40°C - +105°C
Waterproof rating: IP65