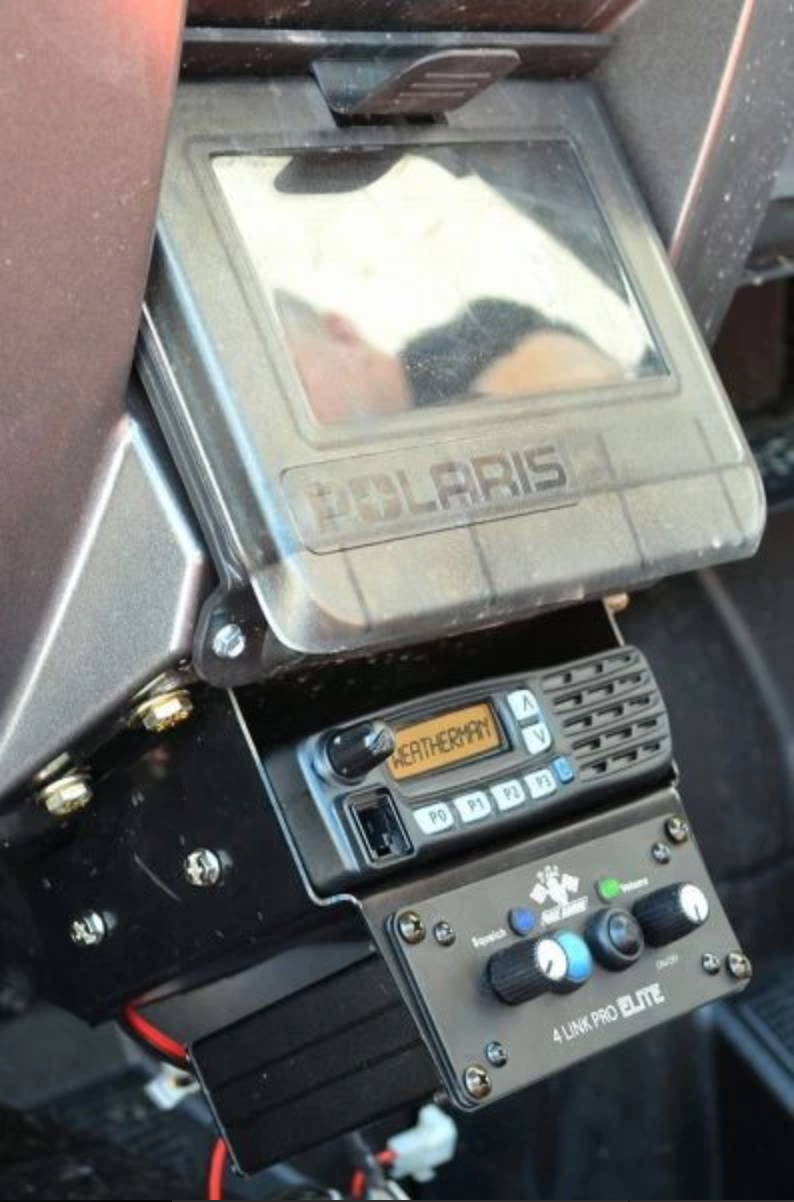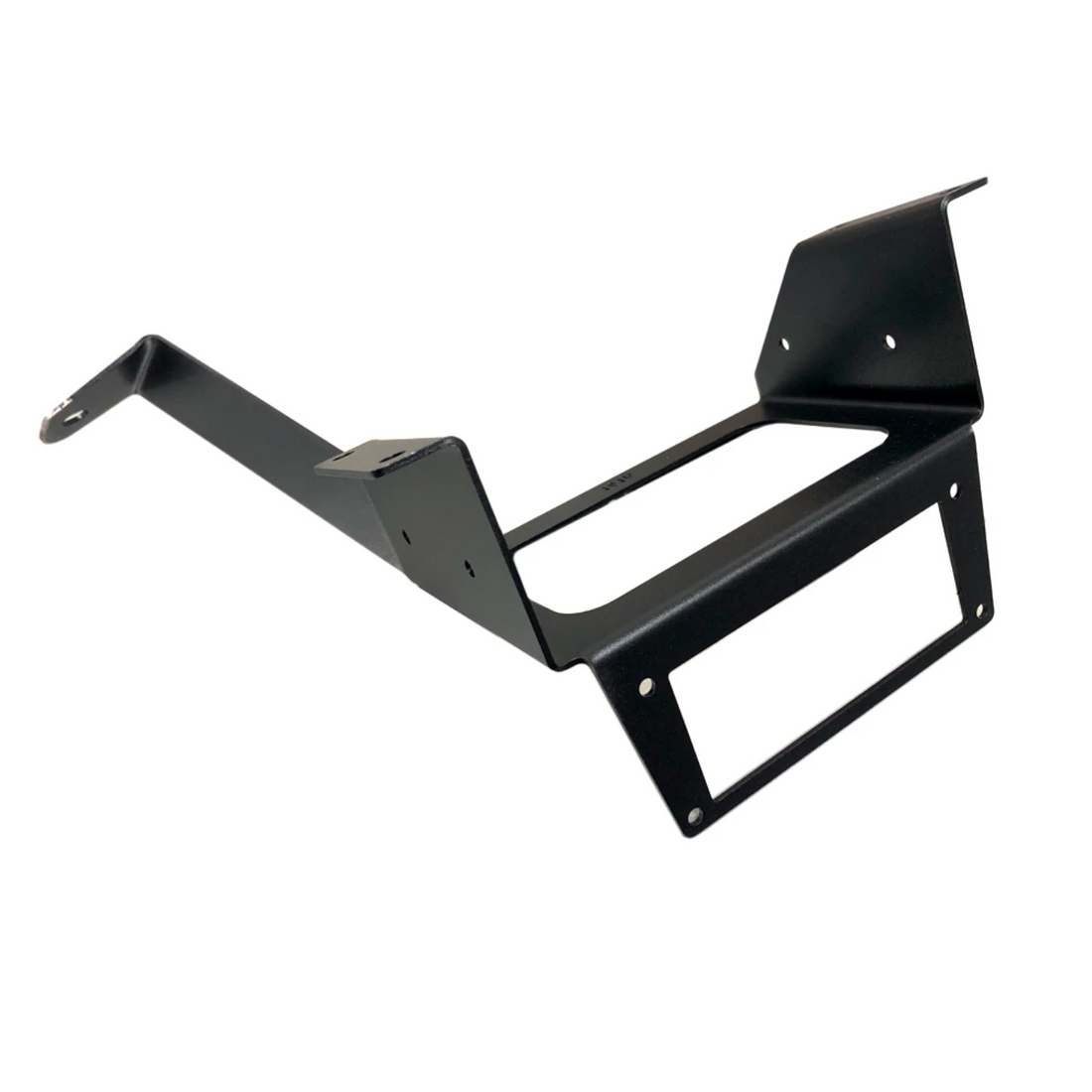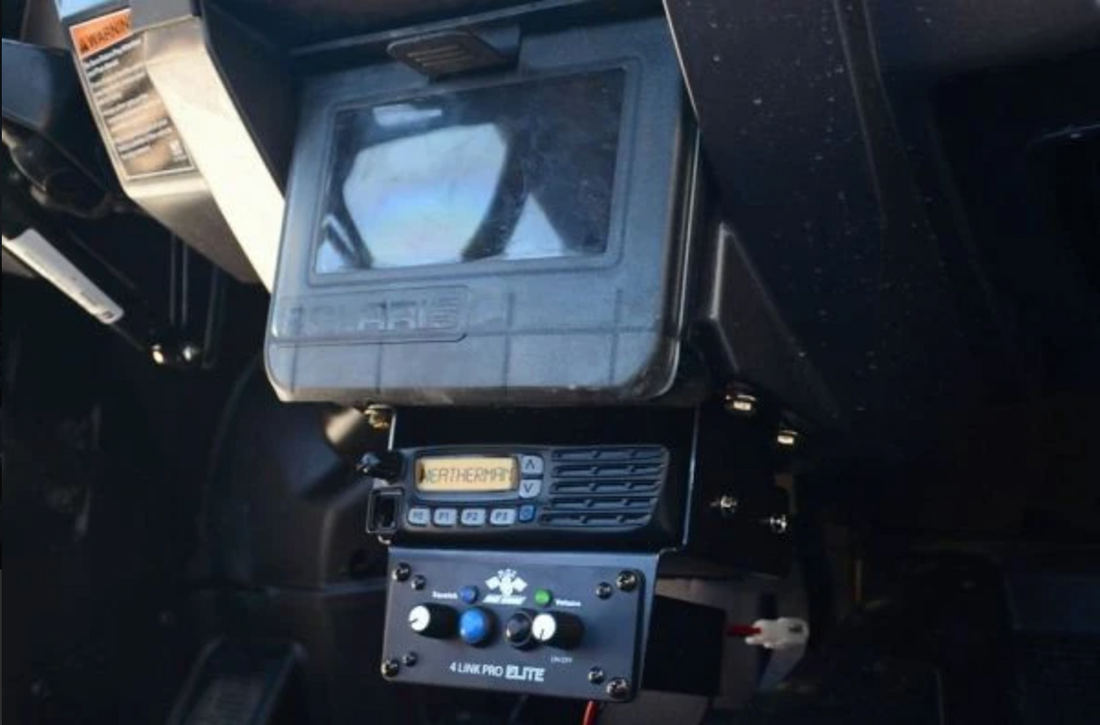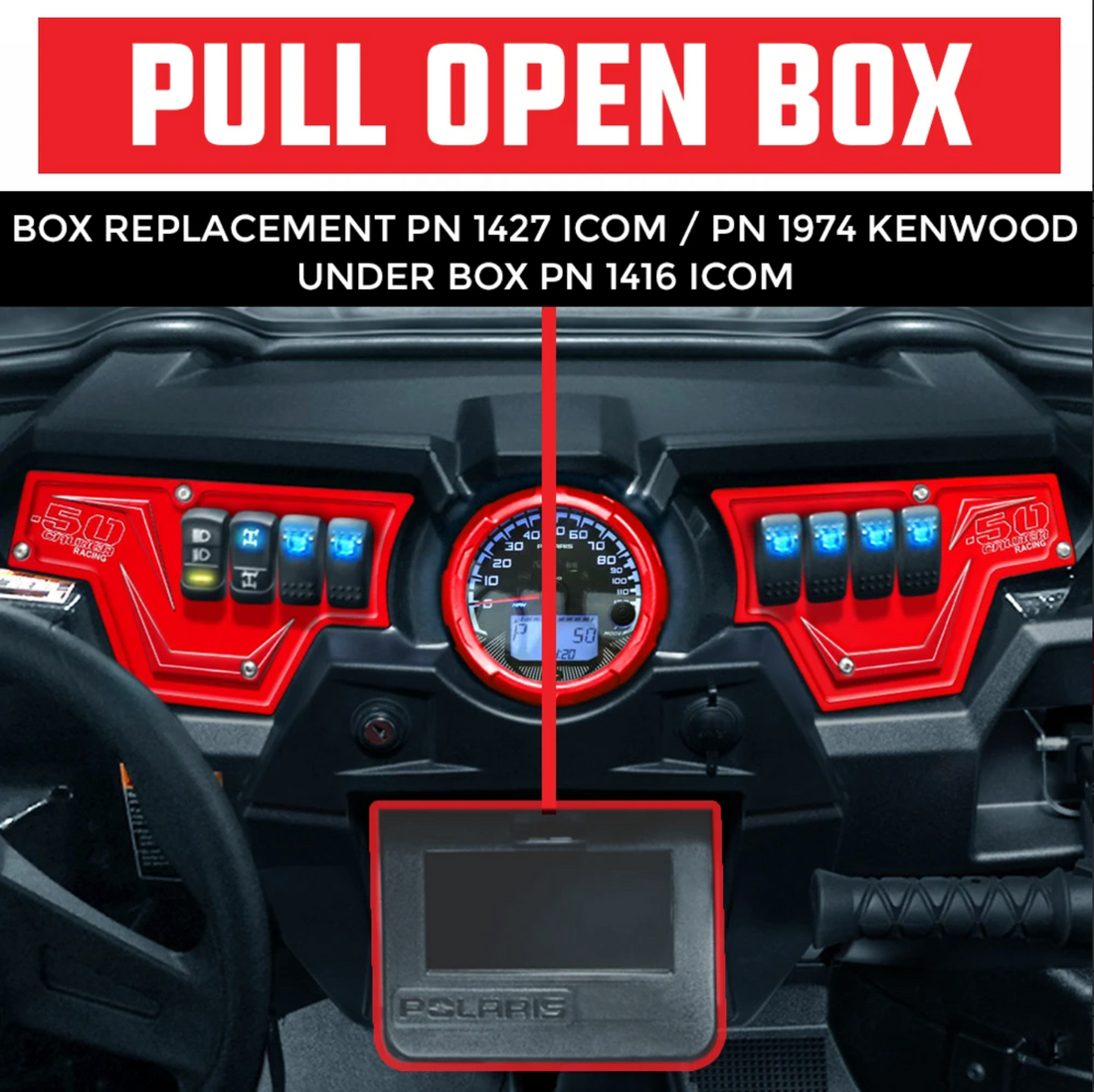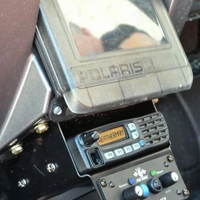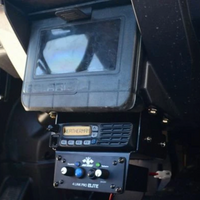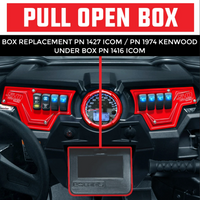 PCI Race Radios Polaris RZR Under Pull-open Box ICOM Radio and Intercom Bracket
Our RZR bracket centers up the radio and intercom under the stock Pull open storage box beneath the dash. The bracket is Powder Coated in Satin Black and comes complete with hardware.
This bracket is for use only with the Icom F5021 Two-way radio and 4 Link Pro / 4 Link Pro Elite and Com X Race intercom. It will not work with the Kenwood, Vertex, or other brand radios.
•Retains factory storage box
•Compatible only with Polaris RZR models with a pull open storage box