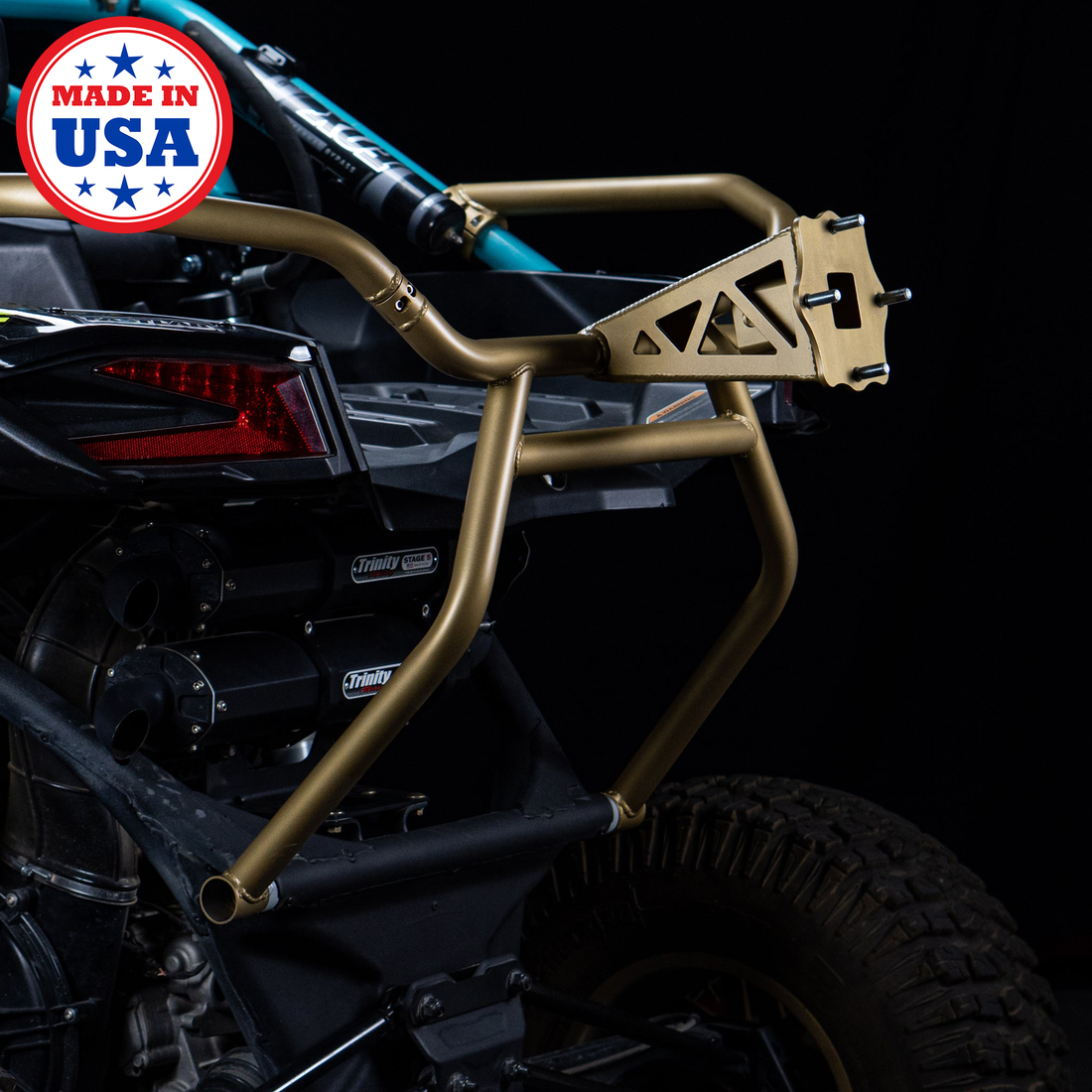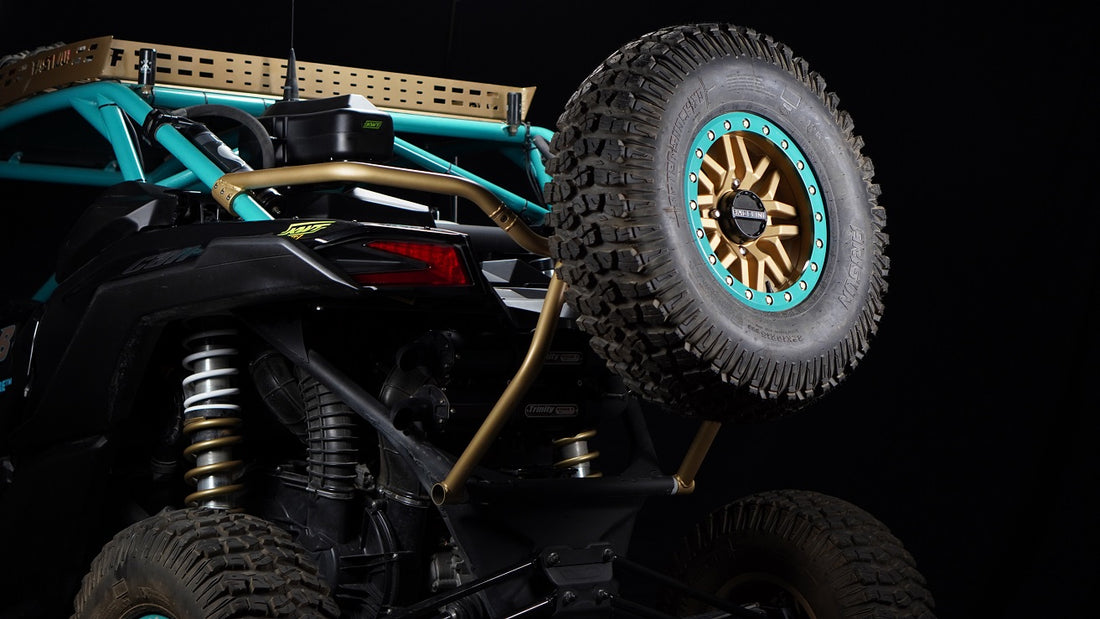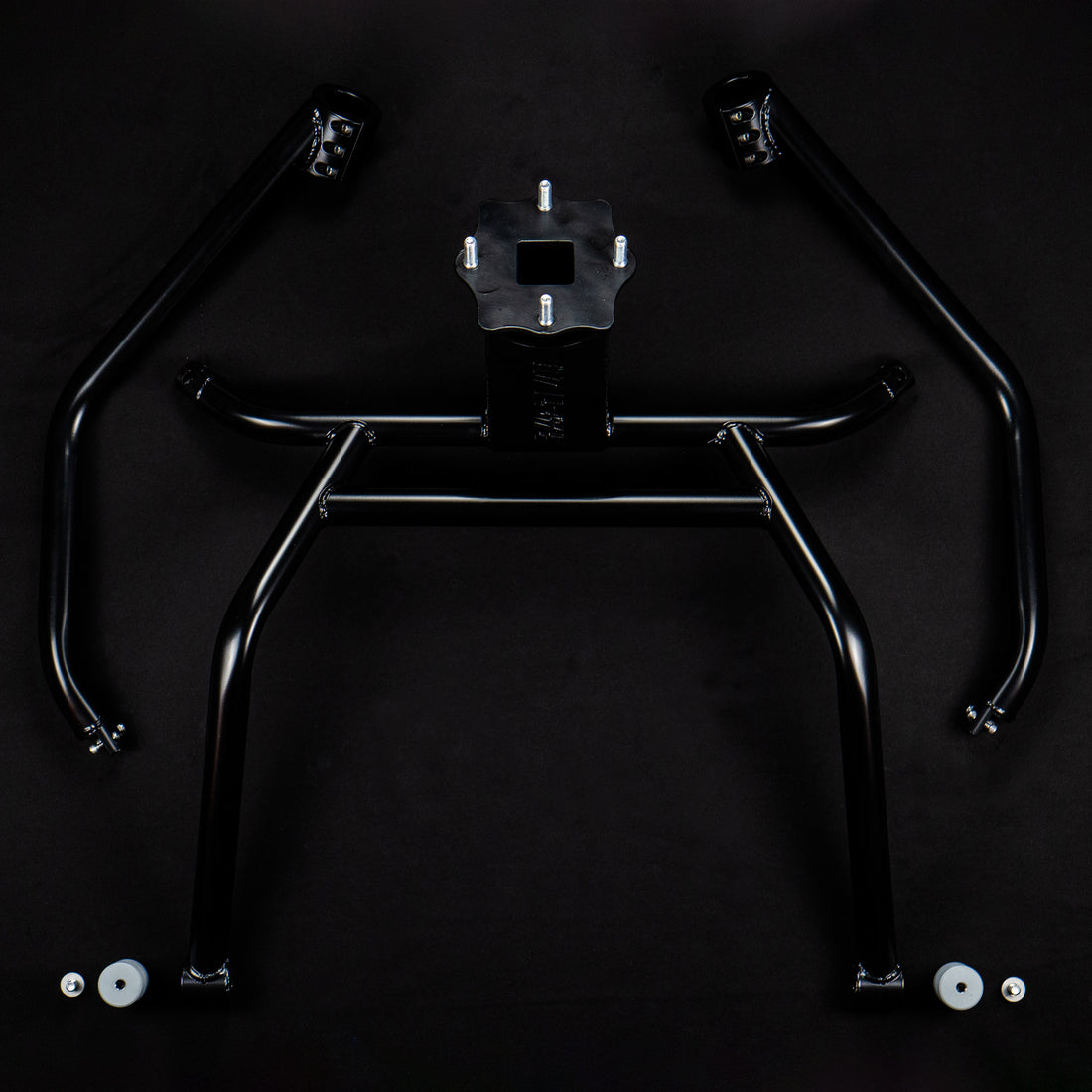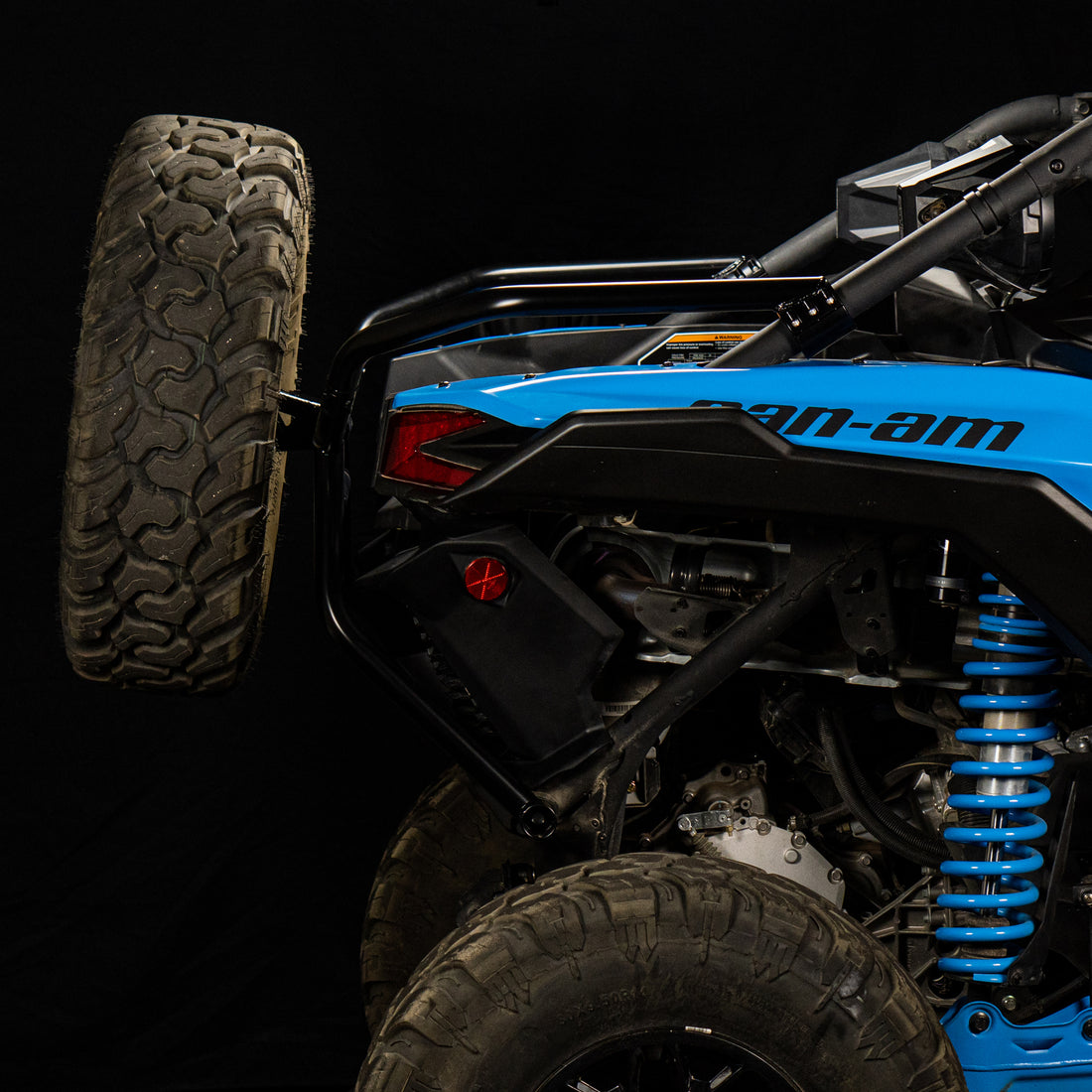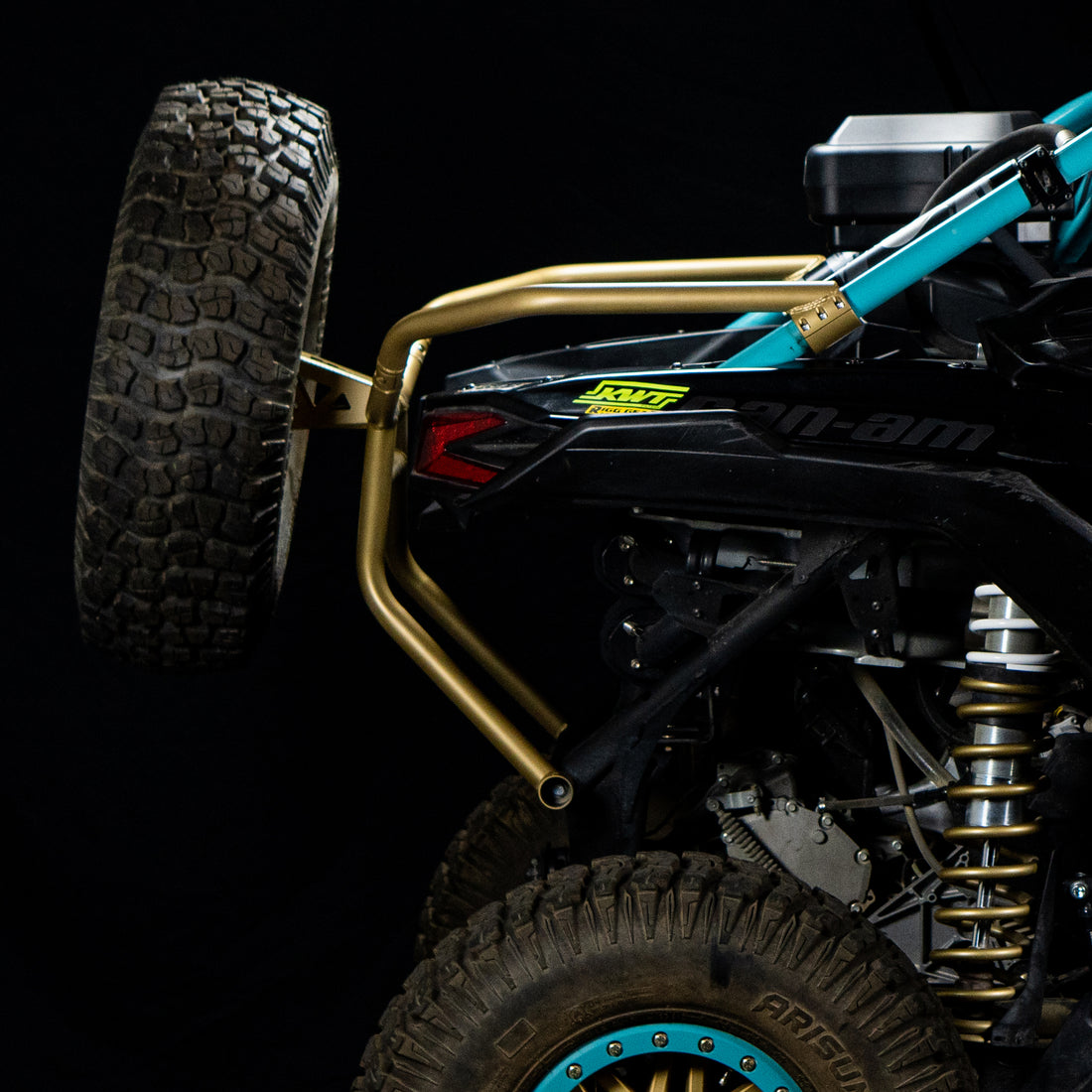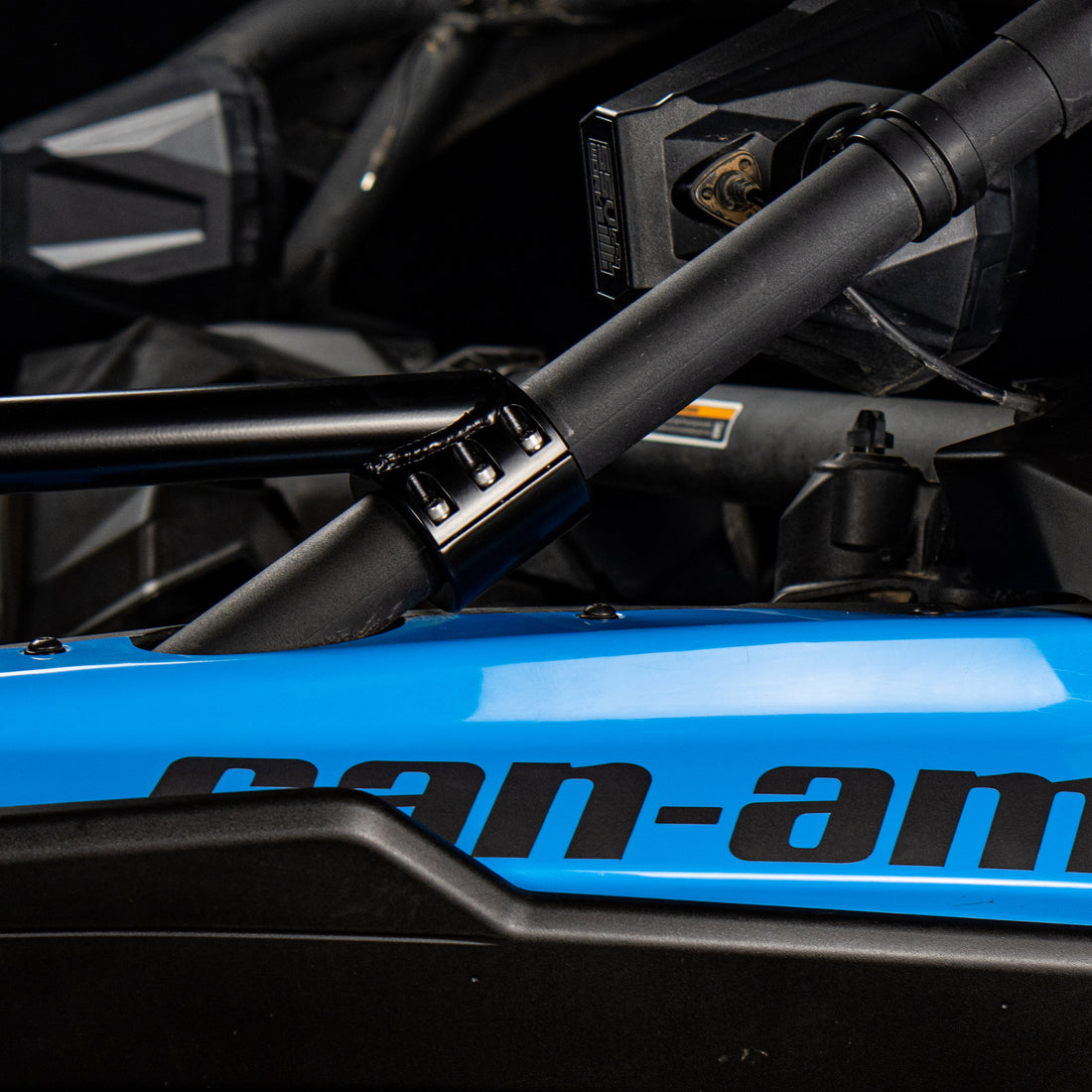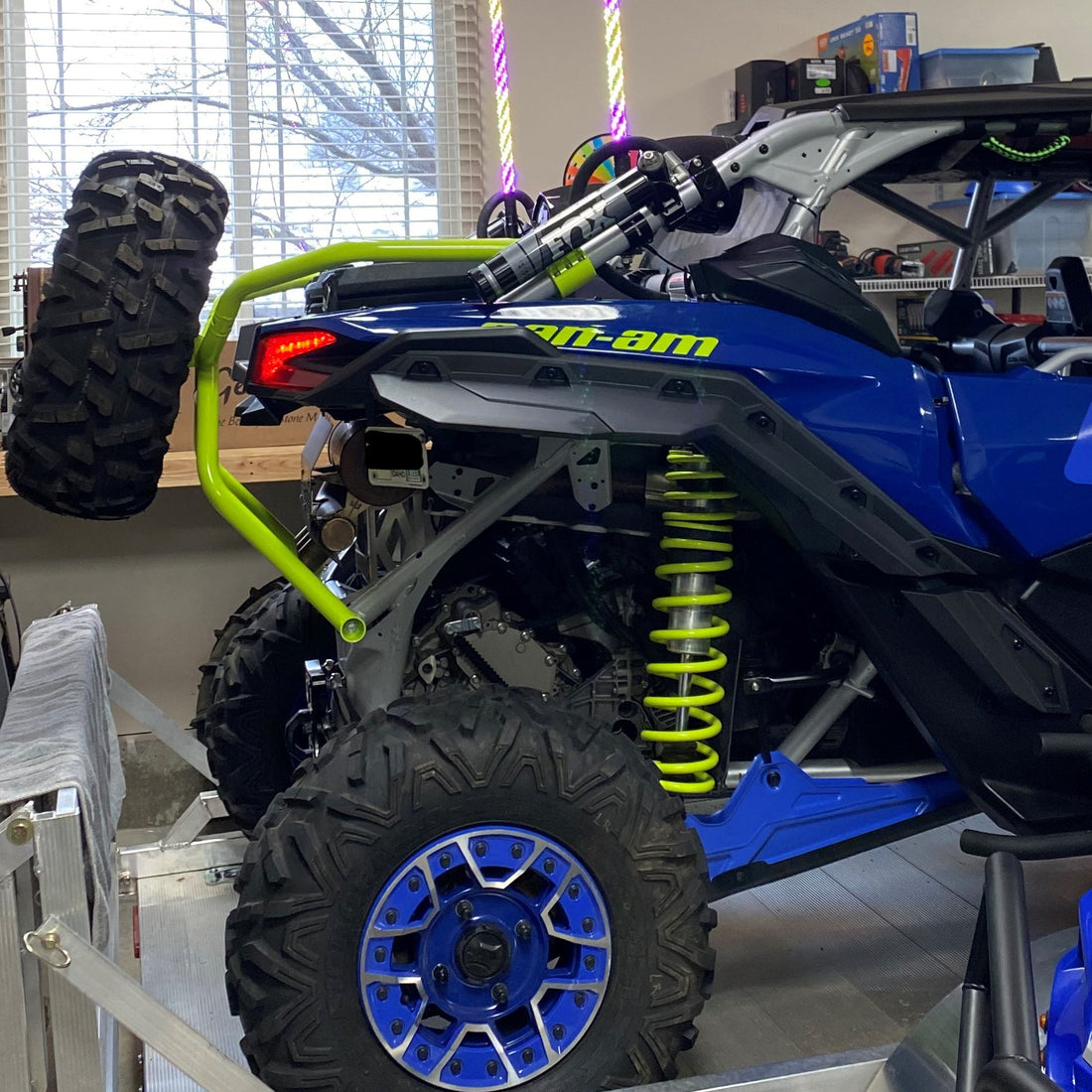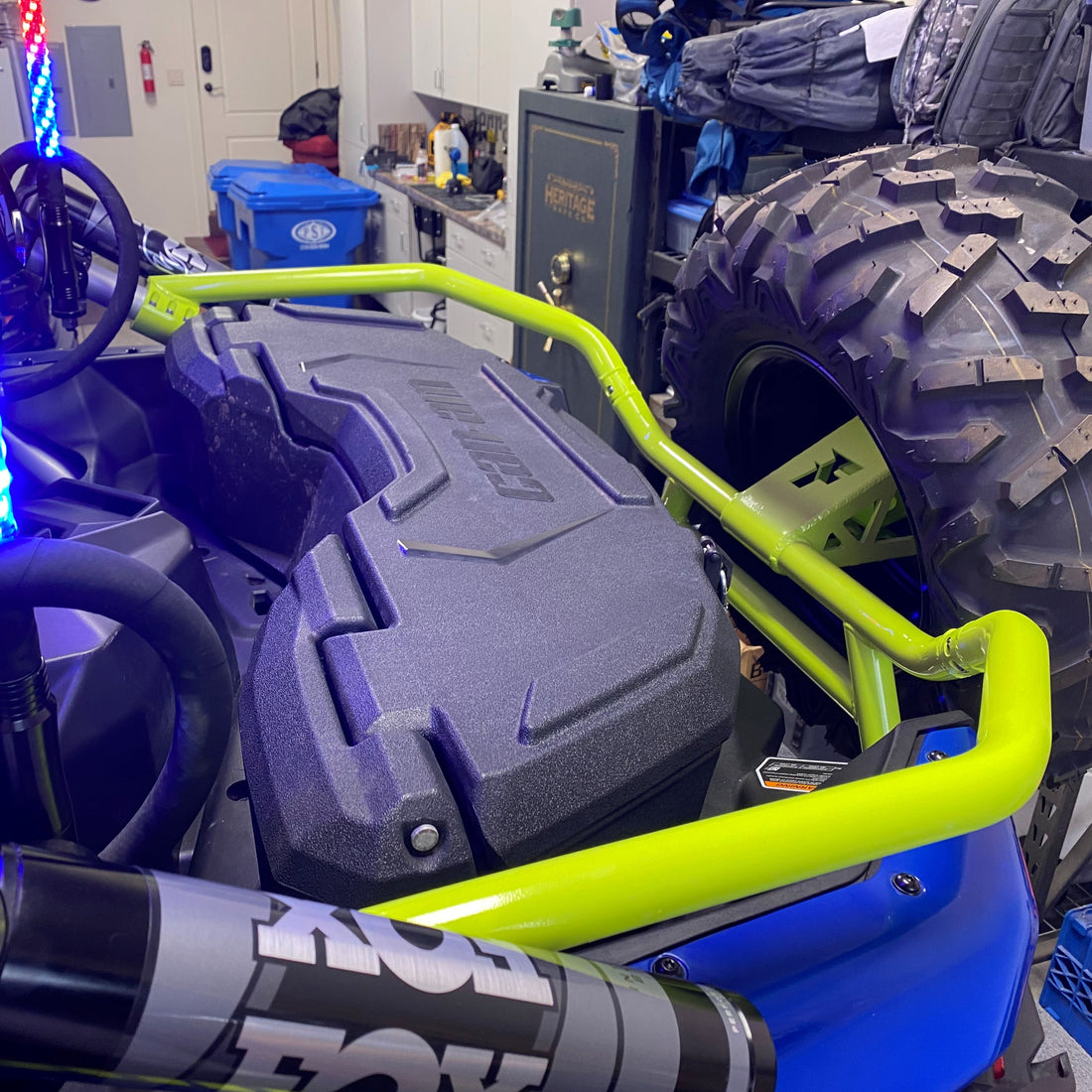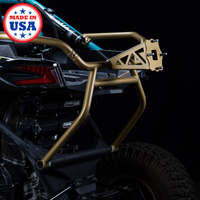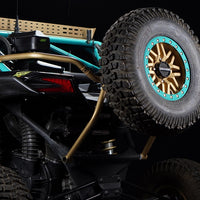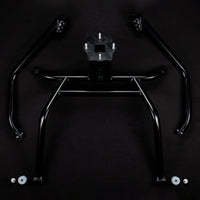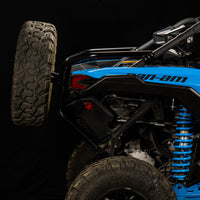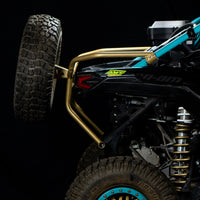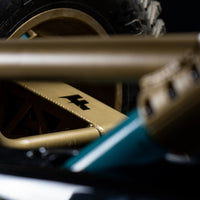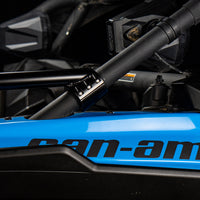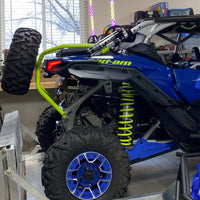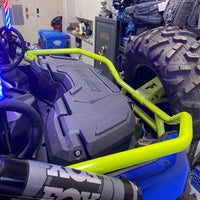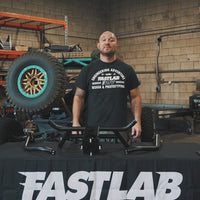 Fastlab Can-Am X3 Spare Tire Carrier
Why take up all your bed space with a spare tire carrier? The Fastlab X3 Spare Tire Carrier places your spare at the rear of the vehicle so you still have full access to bed. No more climbing on top of your roof to reach that heavy spare. Keeps the center of gravity low and further toward the rear for better handling. With a stock spare, this mounting system only extends the overall length by about 6". This product also frames the bed nicely to provide additional tie down security to the items in your bed.

PROUDLY MADE IN THE USA

Your Purchase Supports American Manufacturing!
Available in black powder coat (contact us for custom colors)

Works with Can Am cooler

Fits OEM cage (1.85") or aftermarket cages with 1.75" tubing

Fully bolt-on for easy installation

Works with all aftermarket pull plates
NOTE: requires modification or removal of the rear facia
Best Option
I've had three x3's, four different tire racks and this is the best one. First rack was the Brp oem. 👎 Next the cognito rack. It was better but still to much high center of gravity weight. Next was DF Fabrications. It mounted hanging off the back as well. They are a small company but well known. I loved this rack except one thing. It tied into the top radius rods and pull plate. Making it horrible to change a rod if it ever bends or breaks. Talk about surgery out in the desert 🏜️ Now of course number four. FASTLAB, Solid design and very functional. Stand alone design so it doesn't impede anything else. I also really like the Molle rack that you can add on for anything. I do use a three gallon rotopac on it and it works perfect.
Keeping the fuel away from the motor entirely!! 👍👍
X3 tire carrier
It was a super easy install and it looks great. I really like that it puts the weight of the tire out back and low. The tow receiver is an added bonus!
Perfect solution
Just got a new CanAm Maverick X3 and did not like the factory spare tire solution as it blocked my use of the bed for my cooler. The Fastlab Tire Carrier leaves my bed space unhindered and even gives me better tie down points in the bed. If I need my spare, it's easy to get to and I don't have to climb on the roof. It's just perfect.
Love it!
Very happy with my purchase. High quality product, perfect fitment and looks awesome!