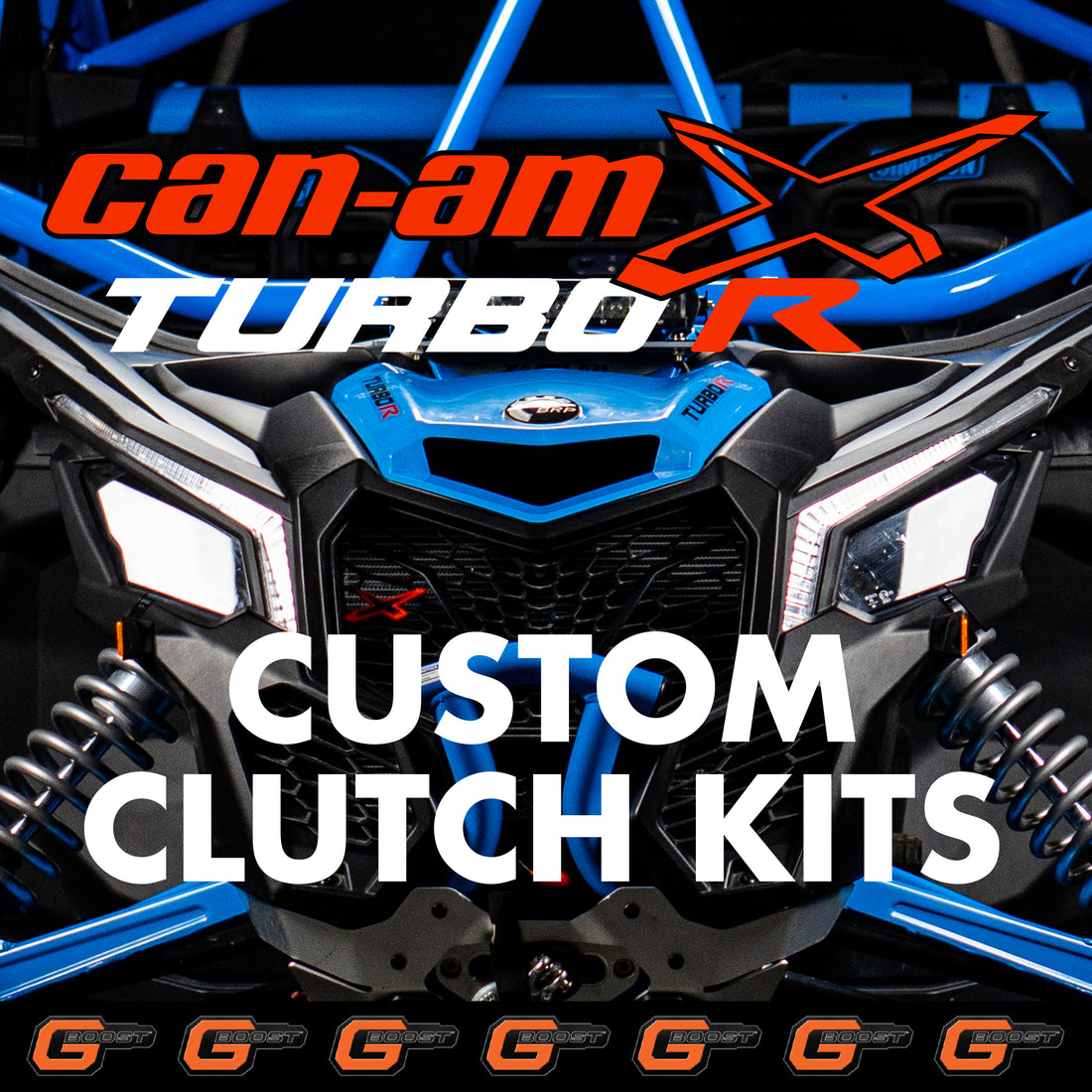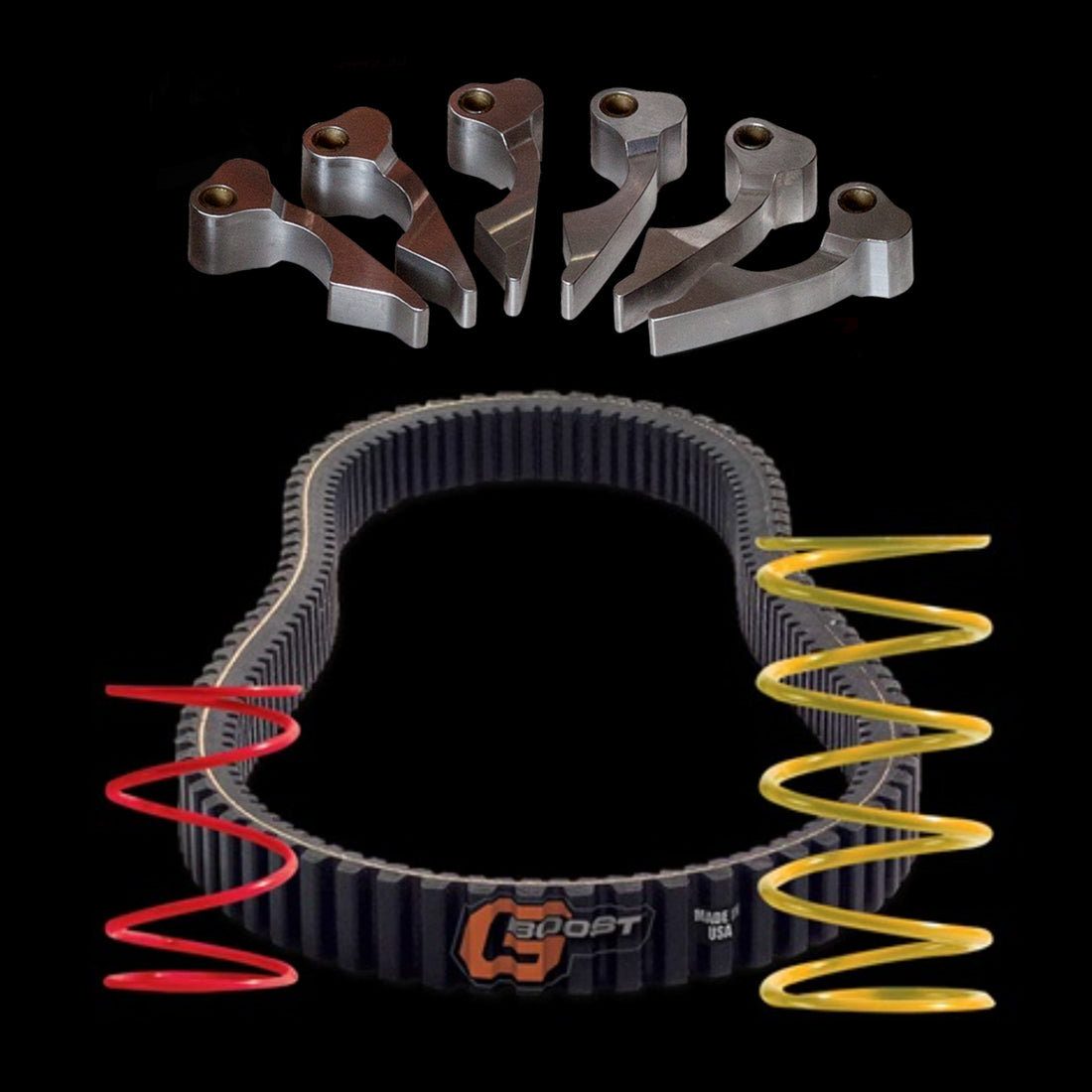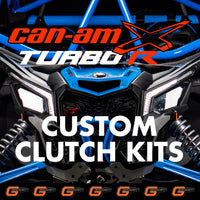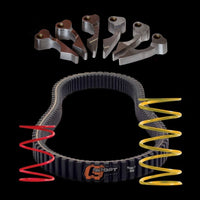 Gboost Can-Am X3 Turbo R Clutch Kit
Let us take the guess work out of ordering clutch kits for your Can-Am X3. We understand it can be an overly complicated process to find the correct combination of belts, springs and weights specific to your vehicle. Then add the variables of year, trim, tire size, tune and driving style. Now you have the daunting task of trying to figure it all out. Well, we think it should be easier. Just give us a few details about your vehicle and we will put together a custom clutch kit, specific to your build out. It's that easy.
What you'll notice:
Eliminates most harsh engagement of clutches
Eliminates belt slippage
Provides better back shift/down shift
Increases bottom-end torque & is more driver-friendly at low speeds
Increases low-end smoothness
The kit includes
:
Gboost Drive Belt
Gboost Drive Spring
Gboost Driven Spring
6 Bushed Weights
We'll need some information about your vehicle, so we can customize your kit. Please add in the notes section at checkout:
Year?
Trim level?
Tire size?
Gear reduction installed?
Performance mods?
Terrain (Dunes, Trails, Rock Crawling, Mix)?
Driving at elevations over 3000'?