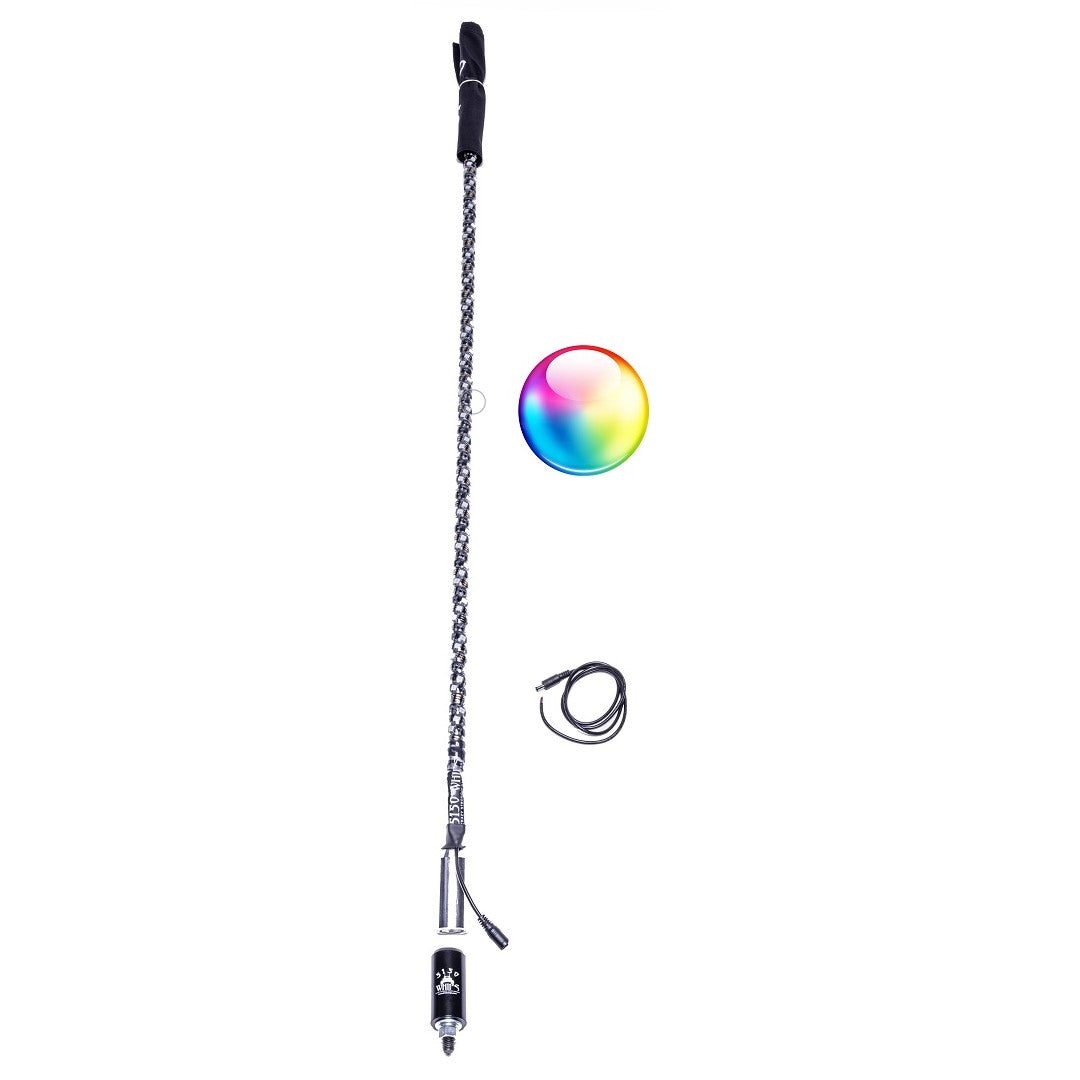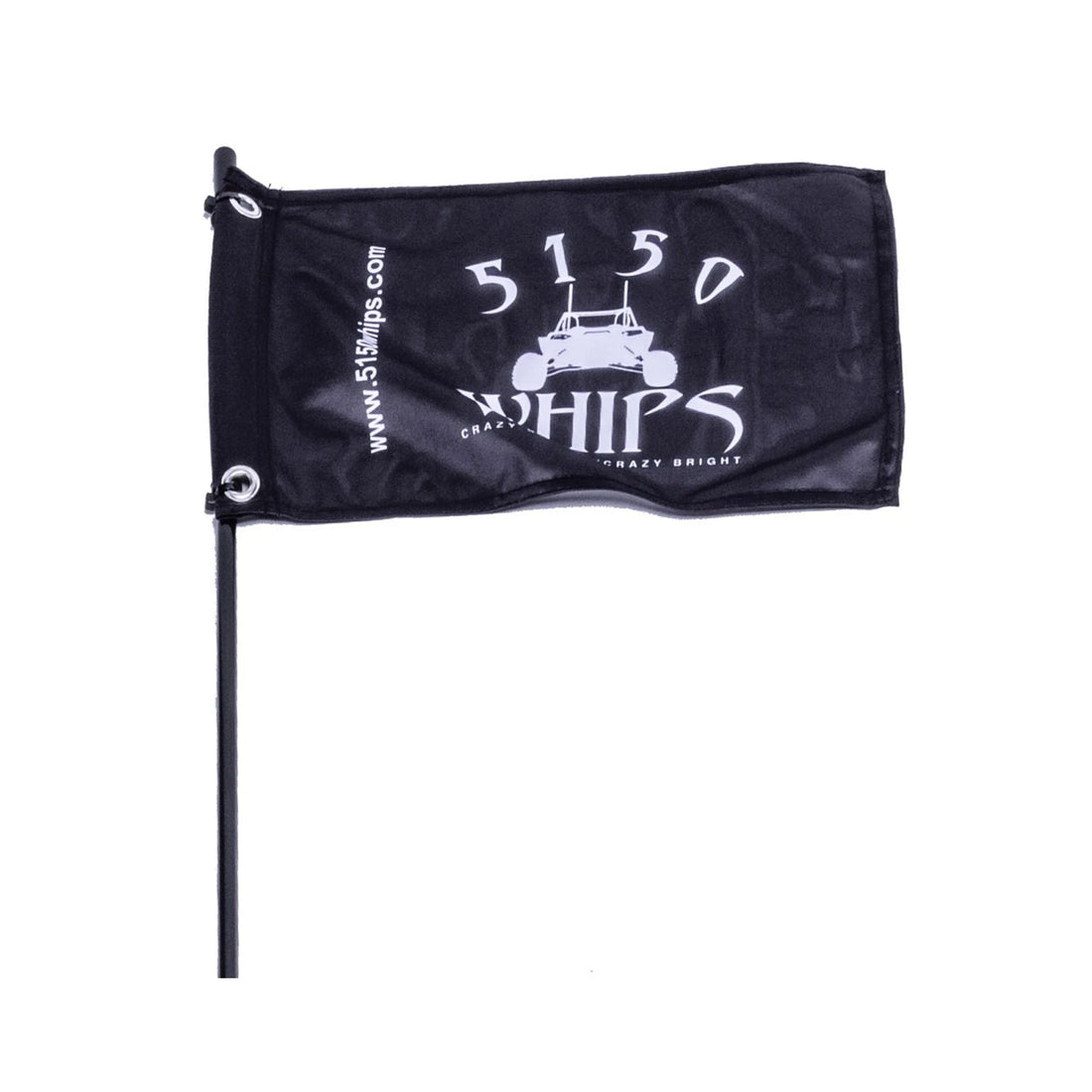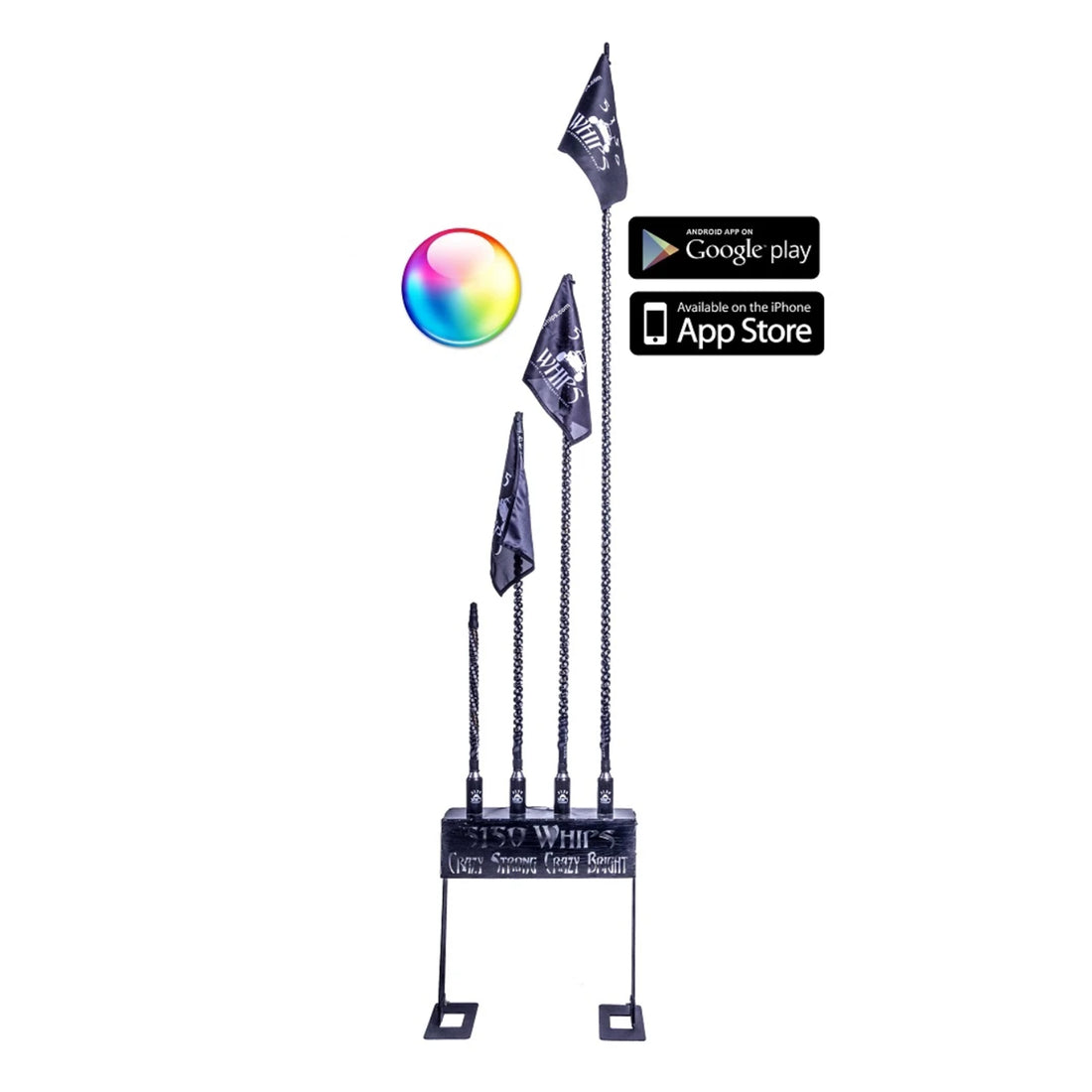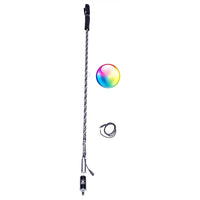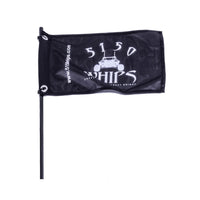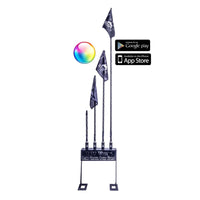 5150 Whips- LED whip with bluetooth control (Single)
These whips do not work off of a remote but rather an app. The controller is built into the whip and does not need any special wiring.

The required free app is Magic Light BLE.  It has the following functions:
•Colors are changed via the color wheel and thousands of colors area possible
•The Function mode is always set to flash in the pre-selected patterns section
•Custom mode allows the user to make their own mode and flash patterns for the whips.
•Music mode allows the whips to flash with the music playing. (This works even when the whips are paired to a Bluetooth stereo system.)
•Disco Mode allows the whips to change when the sound is picked up thru the phones microphone
•Photo mode allows the user to take a photograph of an object and change the whips to that objects color
•Group mode allows the user to link up to other 5150 Whips controllers and control all the whips in the group together.
•Having a group mode also allows the whips to run perfectly in sync at all times and prevents others from being able to control your whips via the wireless remote.
Kit Includes
•1 LED whip and mounts
•Y harness
The 5150 magnetic quick release system sets it apart. The patent-pending stainless-steel base requires no tools to install or remove. It allows our whips to be installed and removed in just 1-2 seconds. Other companies have a screw type system that requires a wrench to tighten and loosen. Some designs offer a RCA plug built into the mount. The problem with that set up is that over time sand / dirt will get into the plug and cause it fail. Our base has a lifetime warranty.