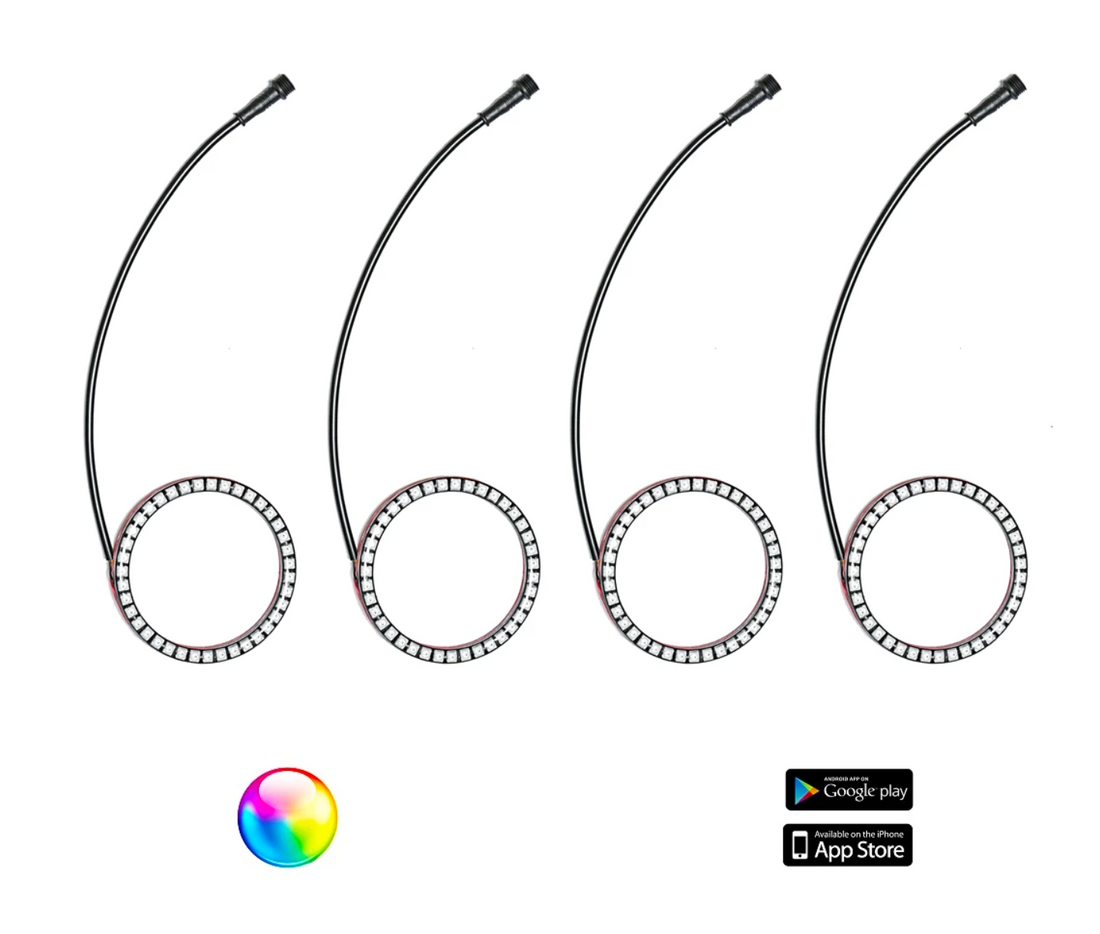 5150 Whips 187 Style YXZ Headlight Halos with Controller
The 5150 Whips Yamaha YXZ Headlight Halos allow RGB multi-color dancing lights around the existing headlights. Color control is through a free app on your smartphone and has various colors and patterns. These 5150 Halos can connect to an existing 5150 187 whip setup to sync the light patterns. Make your Yamaha YXZ1000R Stand out from the crowd with these headlight surrounds.

 Includes 2 waterproof headlight halos and a control harness.
If you do not need the control harness, or want to add on to your whips please call or email us.