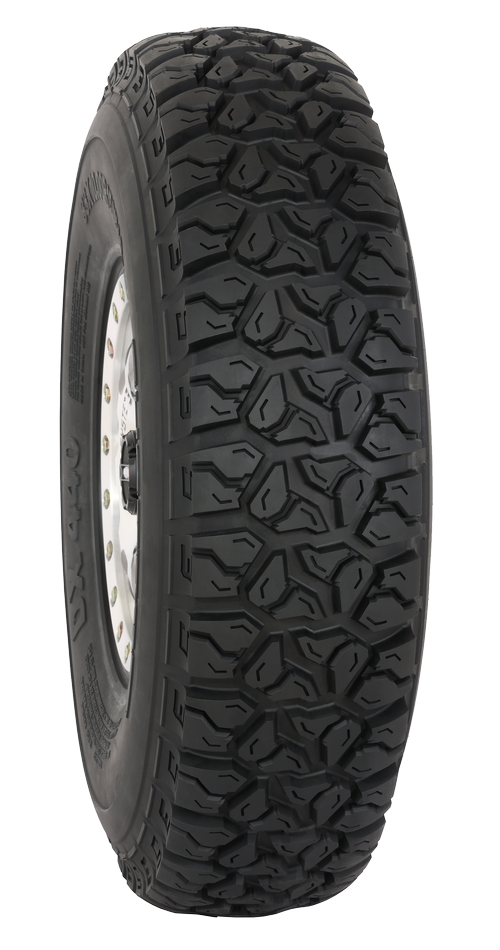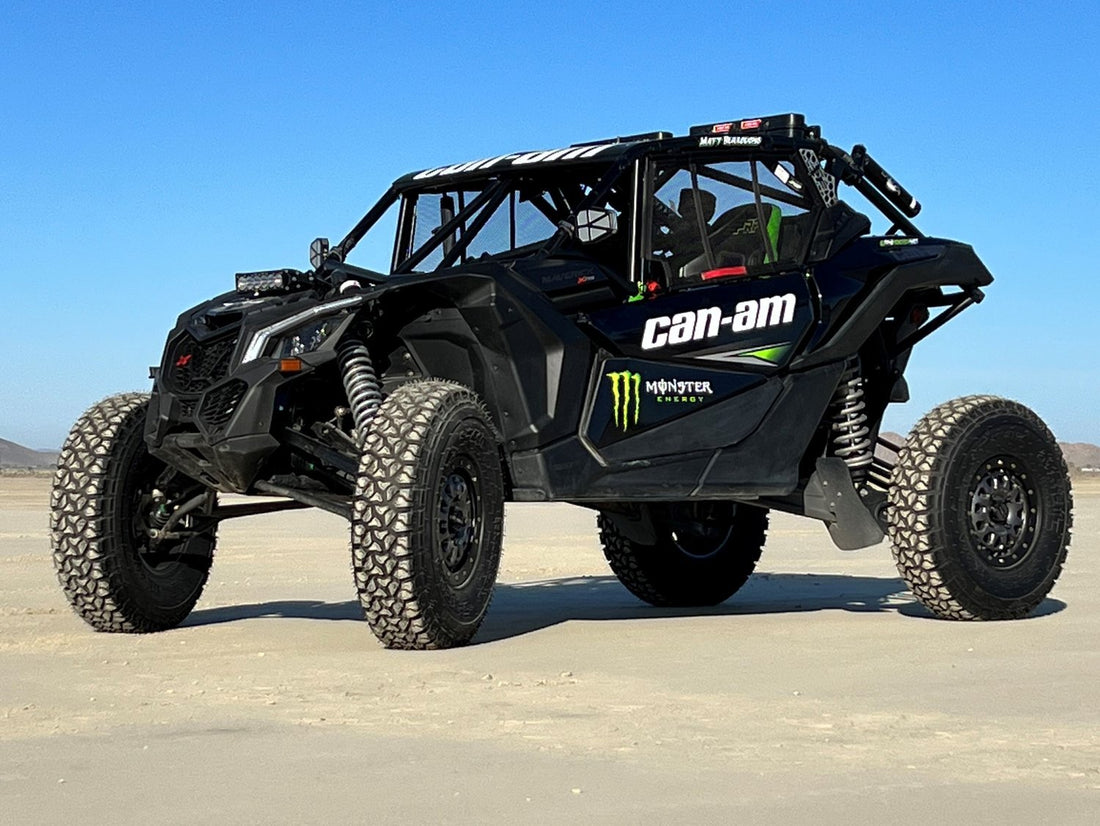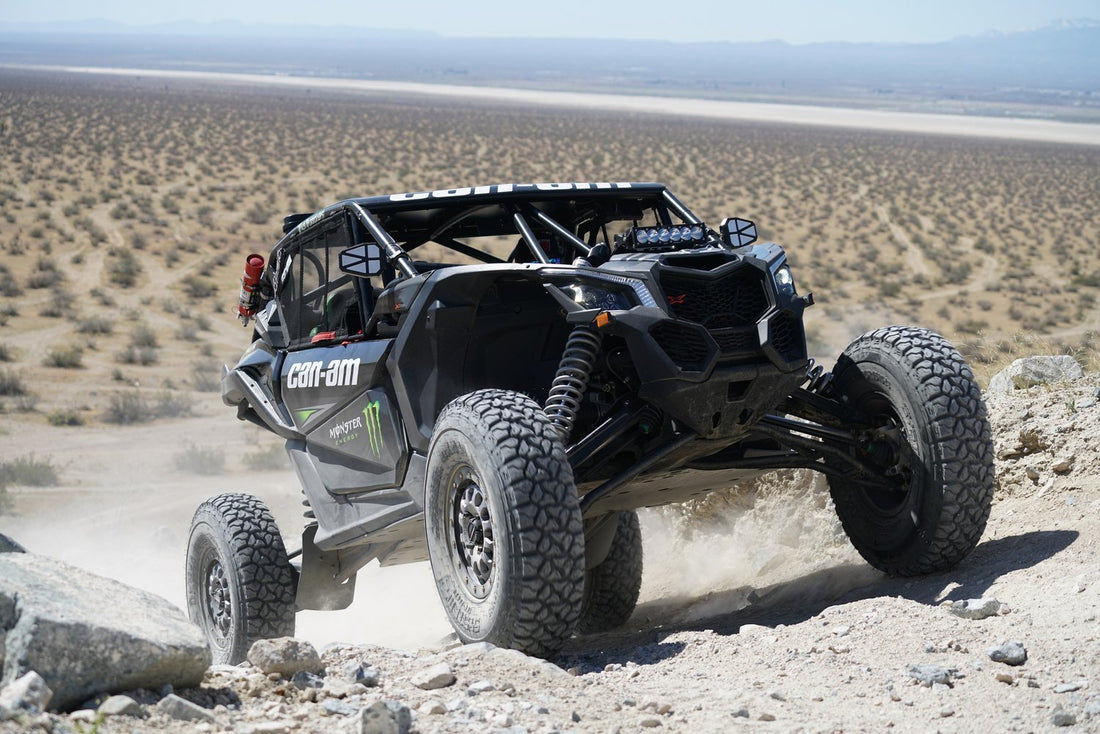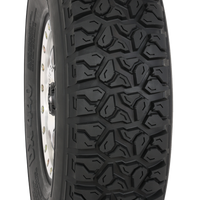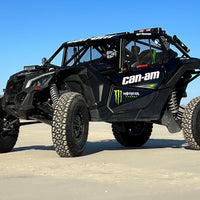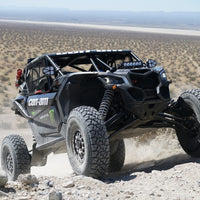 32x10R15 DX440 Tire - System 3
Gen 2 carcass and profile design, resulting in a lighter weight and reduced rolling resistance. This design makes it the "fastest" tire in the lineup while also minimizing drive line stress. With a flexible carcass and medium compound, this tire excels on hard pack and semi-loose terrains. Its 8-ply radial construction ensures durability and superior bump absorption. The non-directional, multi-angle tread blocks, combined with a sharp shoulder angle, provide precision handling. Additionally, our tire is equipped with a super deep rim guard, offering unparalleled wheel lip protection. Lastly, its dual-purpose tread is suitable for hard, medium, and soft terrains, making it our most versatile line to date.

Tire Weight = 37 lbs
CONTACT US FOR AN ACCURATE SHIPPING QUOTE - pricing varies wildly based on location and how many tires you order.