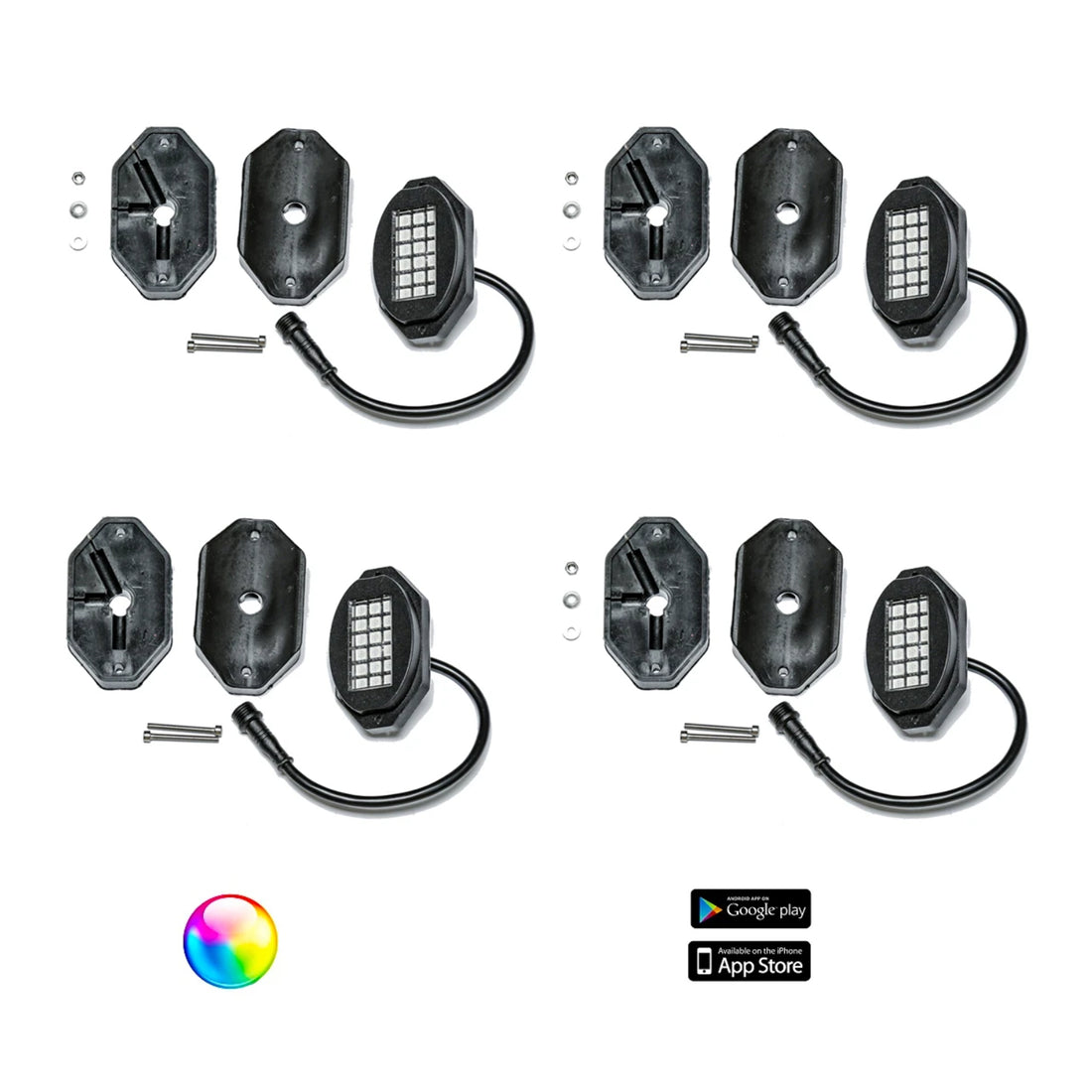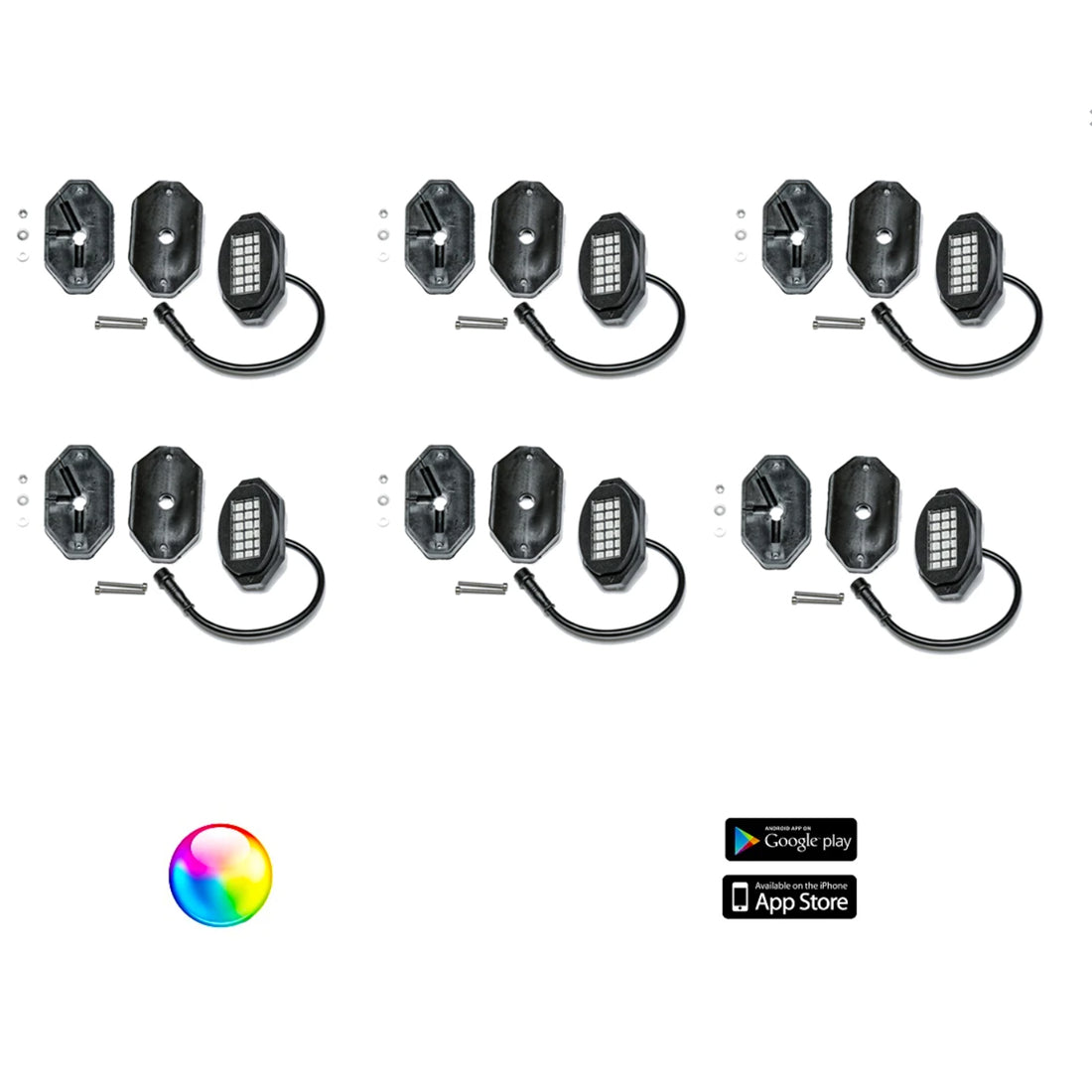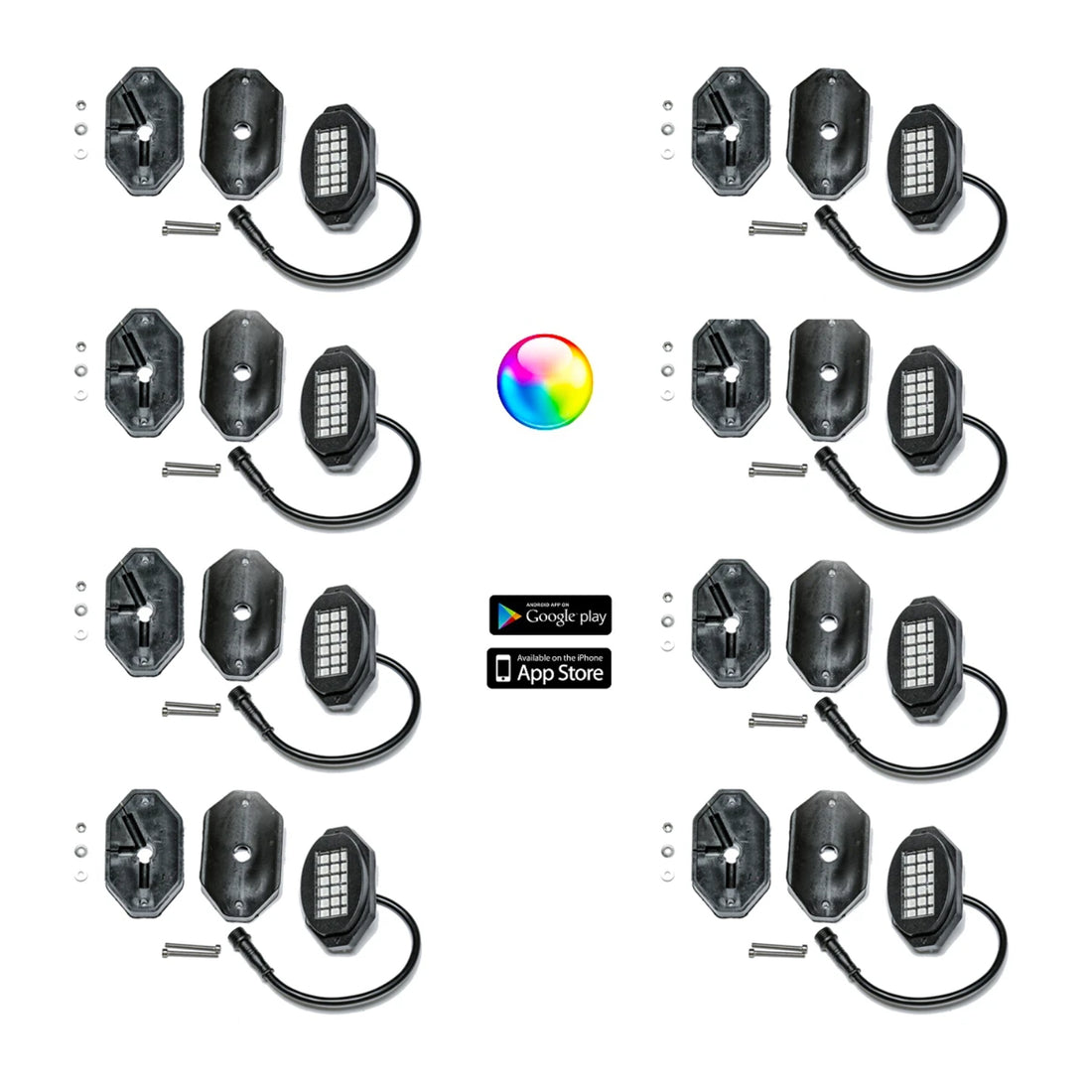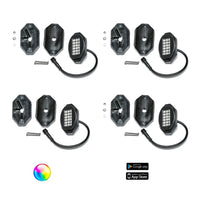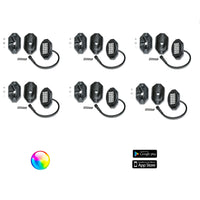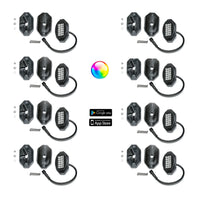 5150 Whips 187 Style Rock Lights with Controller
Get your underglow on with these 5150 Whips 187 Style Rock Lights.  Durable and waterproof, these multi-colored rock lights will make others take notice. Use your phone as the remote when you connect via bluetooth with the free app.  The 5150 Whips rock lights can sync with an existing 187 controller to sync other lights.
Notes
**The app for the 187 controller is Bledim or BanlanX. (Do not use Bledim2) **
Click HERE to add a switch to your order.
 If you do not need the control harness, or want to add on to your whips please call or email us.