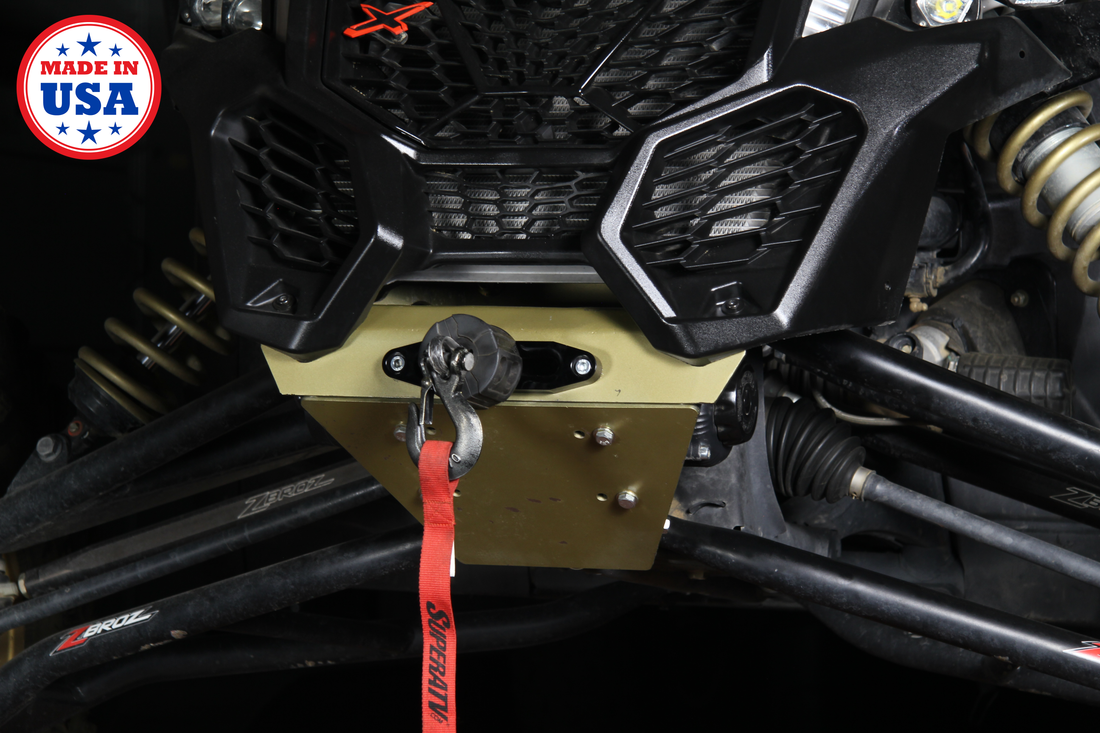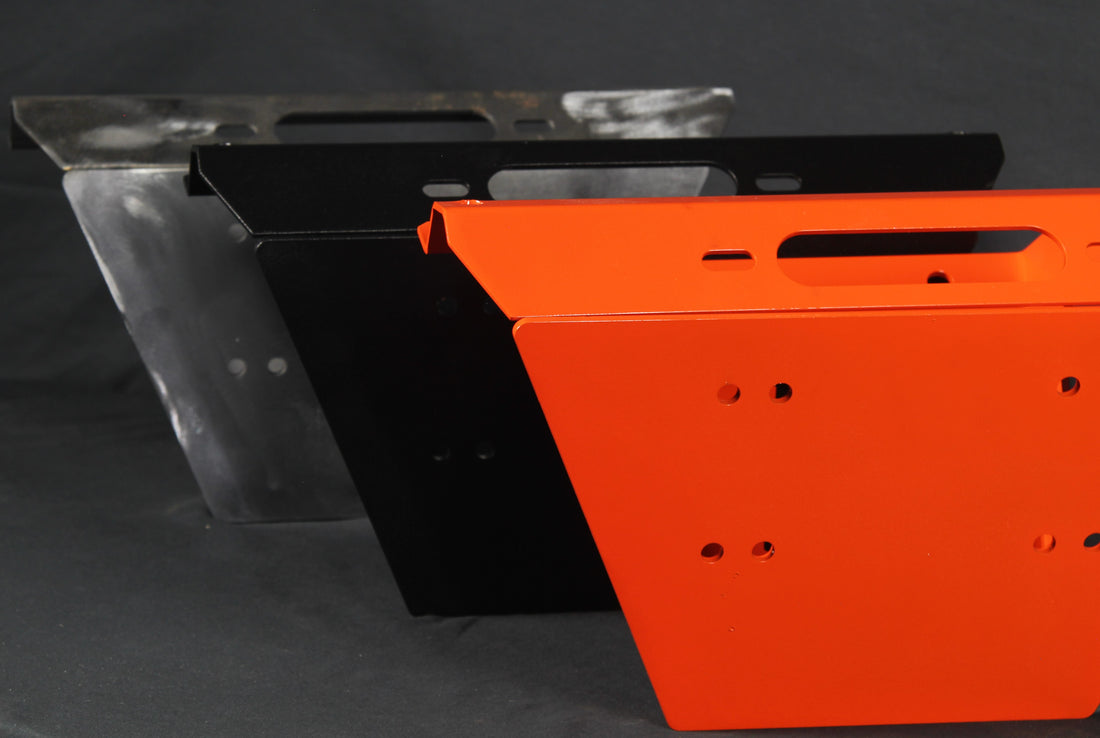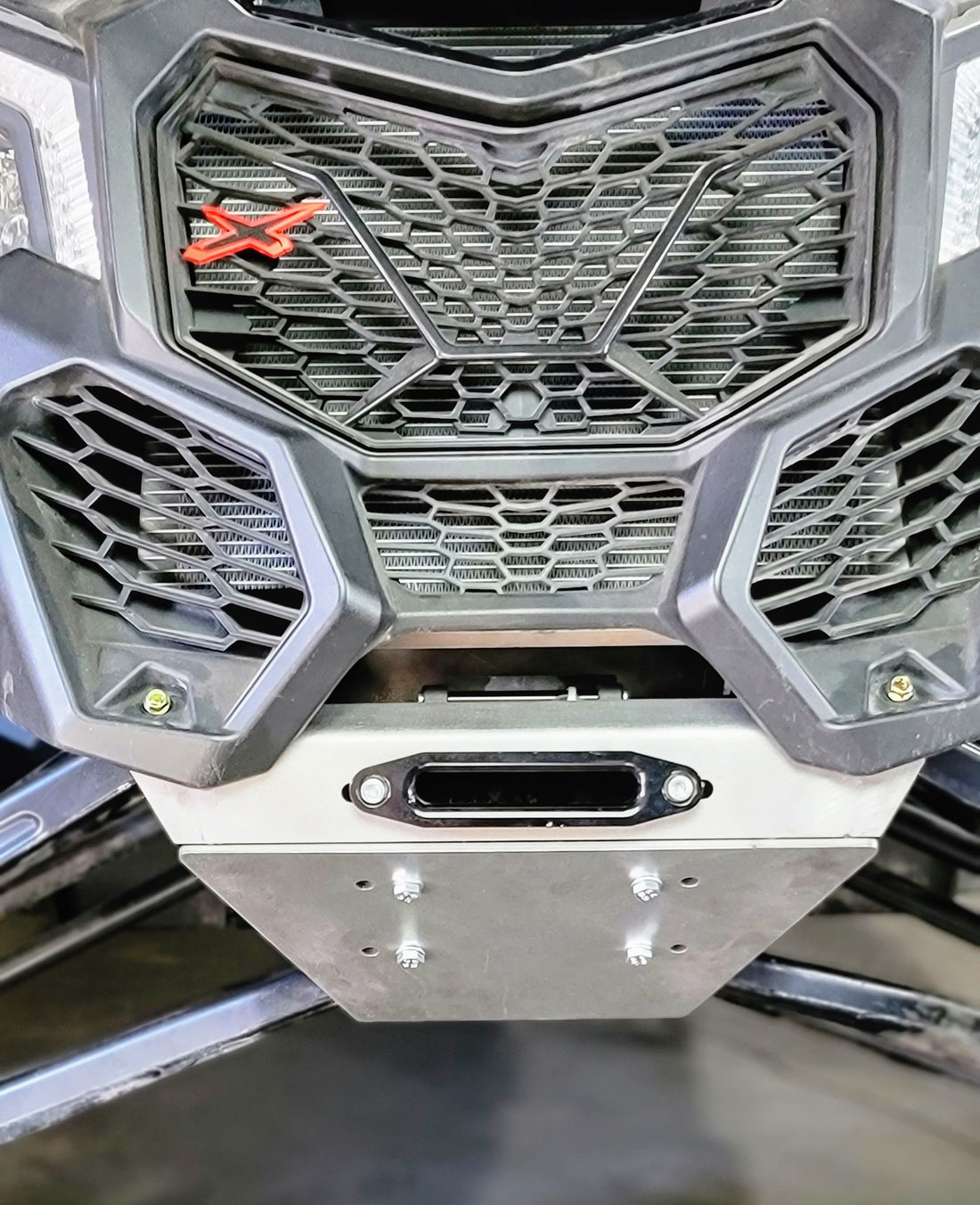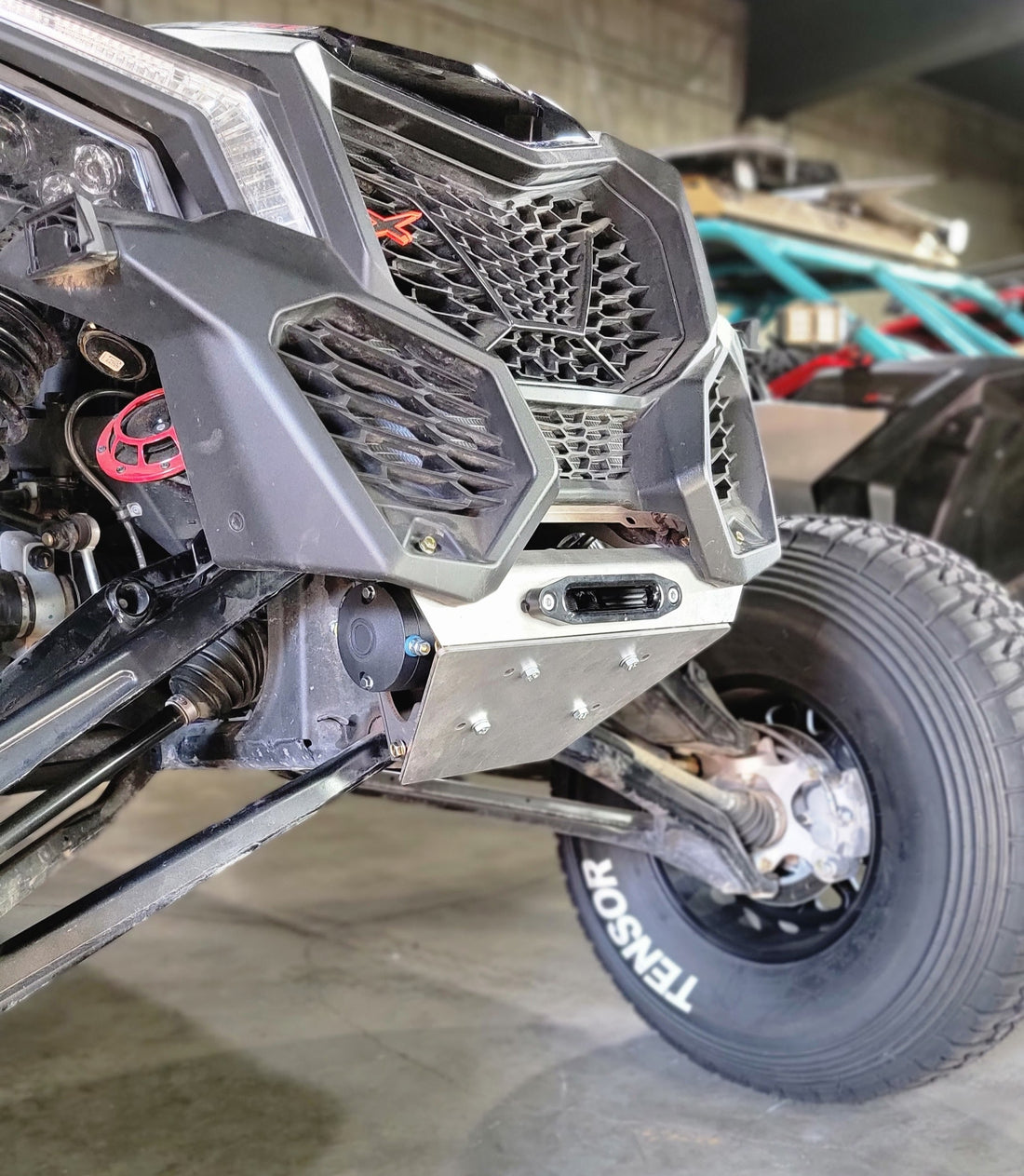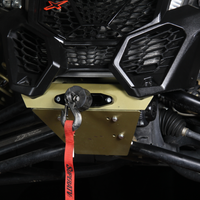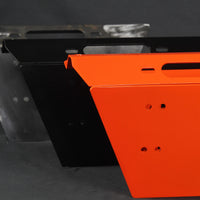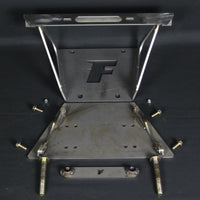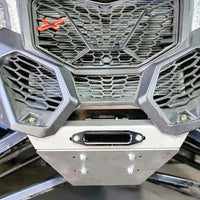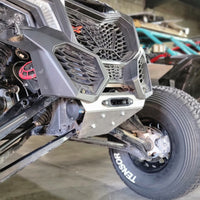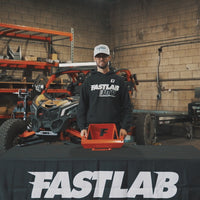 FastLab Can-am X3 PreRunner Winch Bumper Bulkhead
Strengthening the front end on a Can-Am Maverick X3 is critical if you want to ride hard.  This Fastlab PreRunner Bumper / Bulkhead more than doubles the thickness of the stock bulkhead while still keeping a super low profile and allows you to mount a winch at the front of your car.  You cannot beat the value this bulkhead provides.  Fastlab designed this three piece unit to be one of the easiest installs on the market for a winch compatible bumper.  The extra rear plate reinforces the Upper A-arm frame mount (the most common failure) without having to install a complete gusset kit.  Add in our Reinforced Fan Shroud, and you have a bulletproof front end for the recreational rider.  For racing, we still recommend a complete gusset kit to go along with this bulkhead. 
PROUDLY MADE IN THE USA
Your Purchase Supports American Manufacturing!
Includes:
Bulkhead
Lower Skid Plate Winch Mount
Upper Arm Frame Mount Reinforcement Plate
New Upper A-Arm Bolts
Compatible With:
Can-Am 4500lb Winch
SuperATV 3500lb & 4500lb Winches
Badlands 3500lb, 5000lb, and APEX 5500 Winch
Warn VRX 4500lb Winch (Requires tapping into place, which can damage powdercoat)
Wrong info on website
Description says you Can Am X3 winch bumper will fit the Apex 5500 winch.. well I purchased this bumper for this winch and it doesn't fit your bumper cost my lots of time and 250 mile round trip to pick up the badlands 5000 winch to use with this bumper extremely disappointing
FastLab Can-am X3 PreRunner Winch Bumper Bulkhead